Hyderabad: A video of a woman traveling dangerously in between the bogies of a train with a baby has been shared by DCP East Zone, M Ramesh. He felt sorry that the woman is traveling in such a situation even after so much development in the country.
ఎంత కష్టమొచ్చింది తల్లీ నీకు ! నా మనస్సు తల్లడిల్లింది నీ అవస్థ చూసి. ఎందుకు ఈ అభివృధ్ది ఎందుకు ఈ సంపద. నాకు దుఃఖం ఆగటంలేదు । అన్నీ ఉన్నా నీకేమి చేయలేకపోతున్నా । నన్ను క్షమించు తల్లీ ! 🙏 pic.twitter.com/UXr7a7d2yg

— M. Ramesh IPS (@DCPEASTZONE) May 14, 2020
To this post, many users responded by saying that it is an old video. To this DCP replied that he felt sad after seeing the video and these kinds of situations are beyond time and place. The braveness shown by the mother made him very emotional.
An article has been published by website `ap7am.com' attributing this video to the lockdown period. It claimed that DCP east zone has tweeted the video which shows the plight of the migrant workers.

Fact Check:
Newsmeter team attempted to find out whether the video has been shot recently or it is an old one.
When we performed a reverse image search using Google and Yandex, we found that the video was from 2017.
This viral video has been shared many times over the years. Here is an example of this video being shared in 2019.
जहा देश में महिला अपने दुधमुंहे बच्चे के साथ एसी यात्रा करती होवहा पर बुलेट ट्रेन की जरूरत पर सवाल खड़े होते हैं 😥😥I support BD Sangthan🙏🇳🇪🇳🇪

पहले इंसान बनो, by- BD Sangthan ಅವರಿಂದ ಈ ದಿನದಂದು ಪೋಸ್ಟ್ ಮಾಡಲಾಗಿದೆ ಬುಧವಾರ, ಮಾರ್ಚ್ 20, 2019
Even dailymail.co.uk featured this video in October 2018. The article states that this shocking video shows a mother cradling a baby while perched between two speeding train carriages.
The woman can be seen sitting on the railway couplings with one hand around the child and the other hanging on to the train, with the ground speeding underneath.
Onlookers said the woman had failed to get a seat inside the carriages while traveling in Bihar, India.
But we also found the same video on Youtube Channel `Telugu Viral' on May 13, 2017, captioned 'Dangerous, Must watch: A woman traveling on train link along with her infant child'
We found that the design of the bogie in the viral video was different from the bogies of Indian railways. The design of the bogie resembles Bangladesh Railways.
Here is the video where we can make out the difference in the train bogies.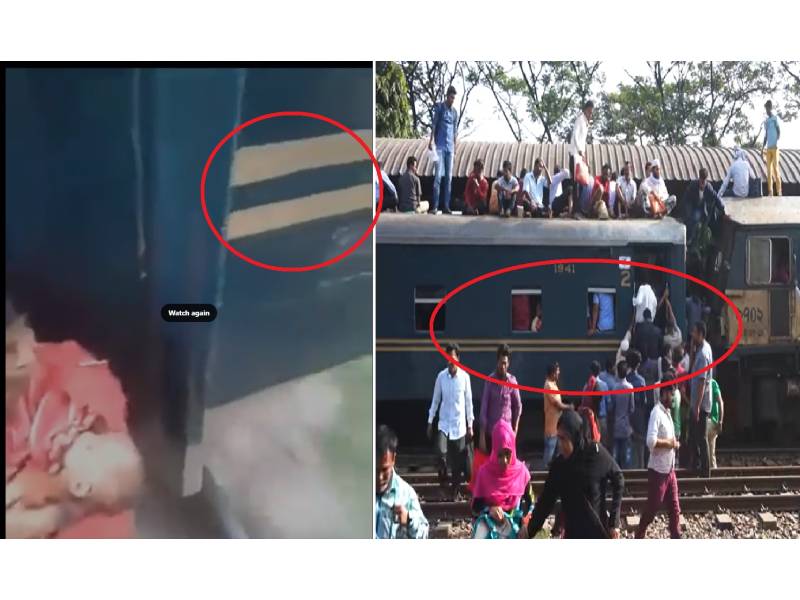 We can see the different designs of rail bogies of Indian and other countries in this YouTube video.
A Fact check article by `youturn.in' published in Tamil discusses that the same video was uploaded by a website `v.qq.com' in 2016.
Though DCP East Zone has NOT claimed it is recent, many other media outlets like` ap7am.com' have taken a cue from his tweet to attribute the video to the lockdown.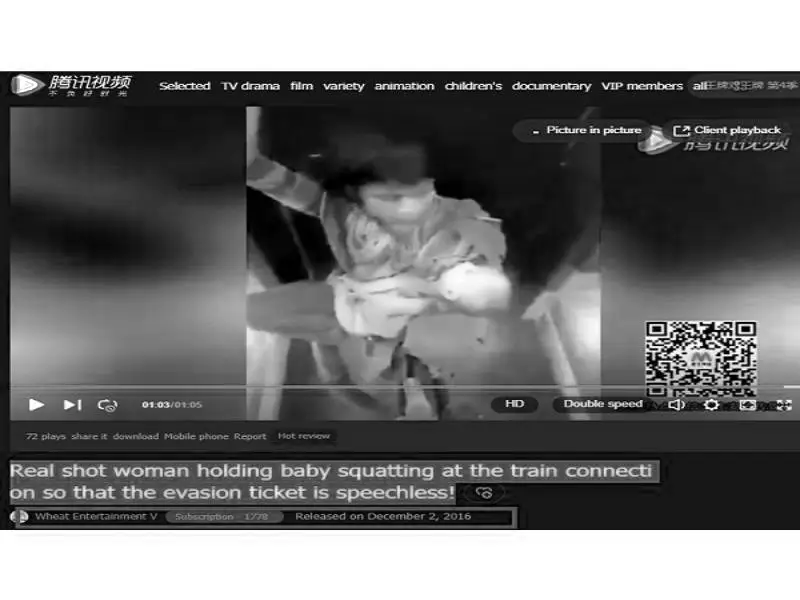 Hence, this video is NOT recent and NOT from India as being claimed in social media.
The claim is FALSE.