Hyderabad: Recently, a video went viral on YouTube and WhatsApp claiming that the main accused in Disha's rape-murder, Mohammed Areef, was a nephew of AIMIM president Asaduddin Owaisi. The clip says that Disha was an activist who worked against cow smuggling.
The video goes on to claim that Owaisi got furious because of Disha's activism and roped in his nephew, Mohammed (Pasha) Areef, to assault her. The video implies that the rape and murder of Disha was well-planned, all done by Owaisi.
Though this particular video is no longer available online, yet its title can be seen when clicked on the URL.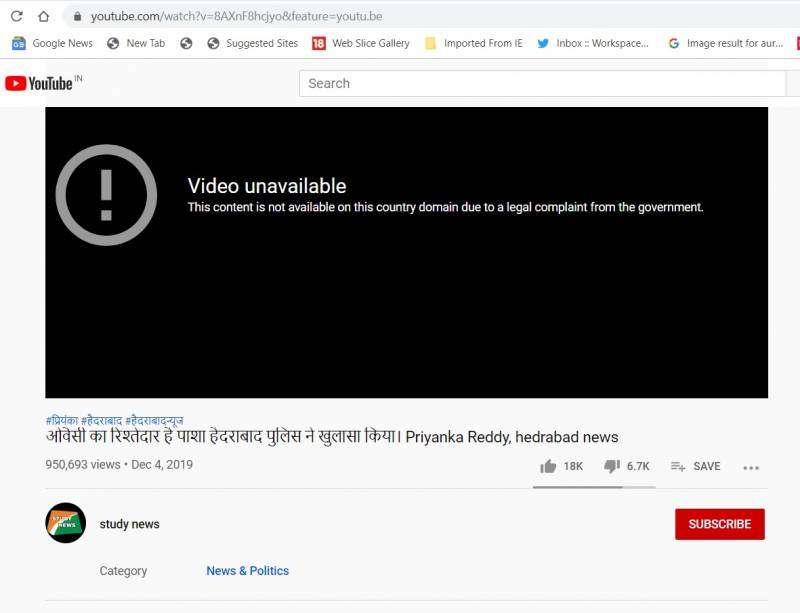 Fact-check:
Disha was a veterinary doctor, not a social activist. According to the FIR, main suspect Mohammed (Pasha) Areef belonged to Makthal Mandal in Narayanpet district of Telangana, not from Hyderabad where Owaisi's family lives.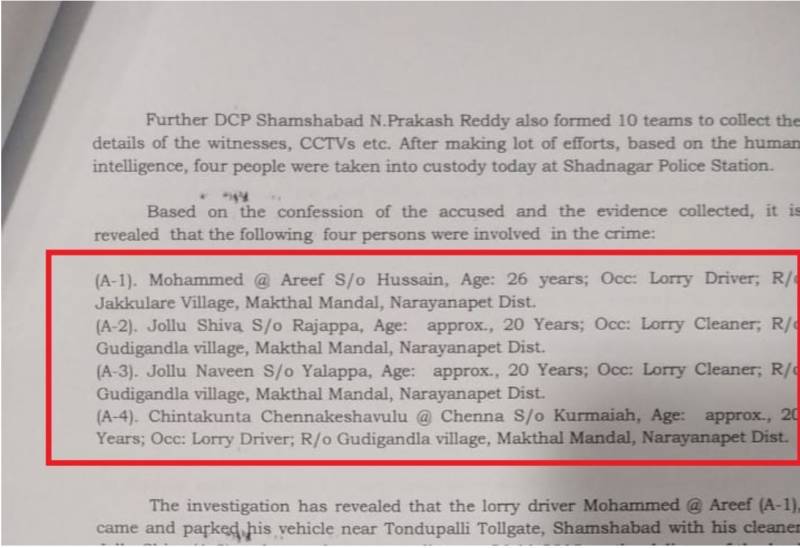 According to reports, the public relations officer of AIMIM, Mohammed Tauseef, has filed a complaint with the cyber cell of Hyderabad police against 3 websites that carried identical news pieces on the video. He called them fake and a malicious effort to provoke hatred against Owaisi.
AIMIM has also sought the registration of a case under IPC and Information Technology Act and asked the police to get the offensive content removed
from YouTube as well.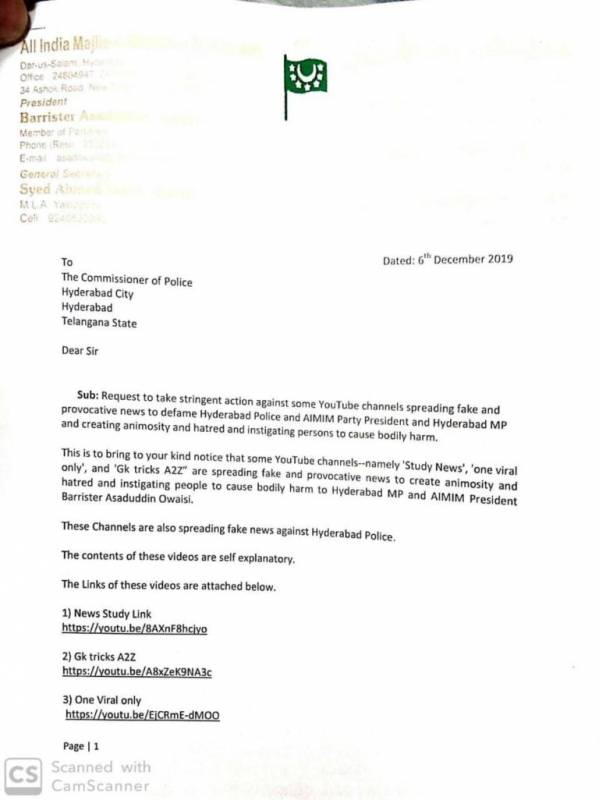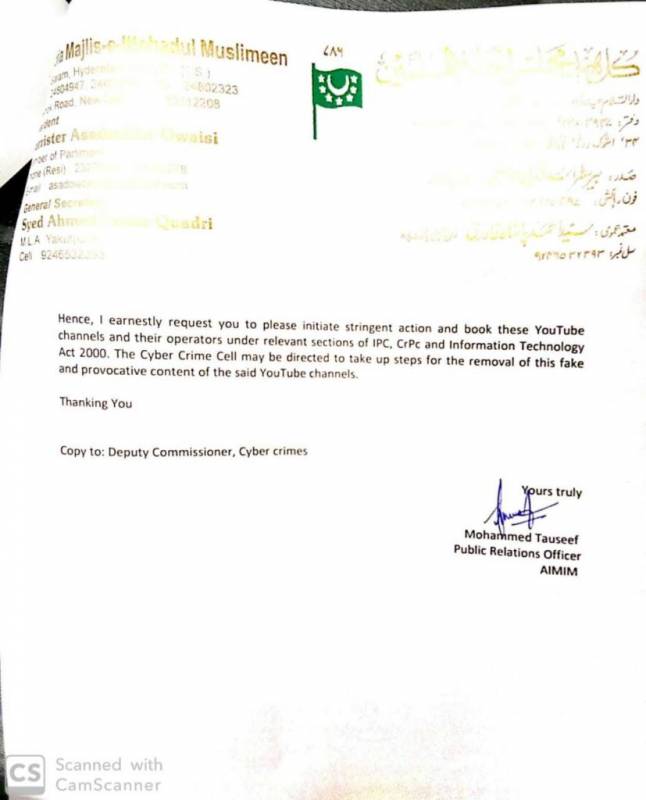 Tauseef also shared a copy of the complaint that he submitted to the police commissioner. While the clips mentioned in the complaint have been removed from YouTube and other platforms, a similar video surfaced on December 6 on the 'Study News' YouTube channel.
This video simply repeats what the earlier video had said against Owaisi.
Therefore, the claim that the main suspect in Disha's rape-murder is a nephew of Asaduddin Owaisi is FALSE.
Claim Review :
Owaisi has links with the main suspect in Dishas rape-murder
Claimed By :
Social Media Users