Fact Check: Paul Pogba did not quit French football team after President Macron's remarks on Islam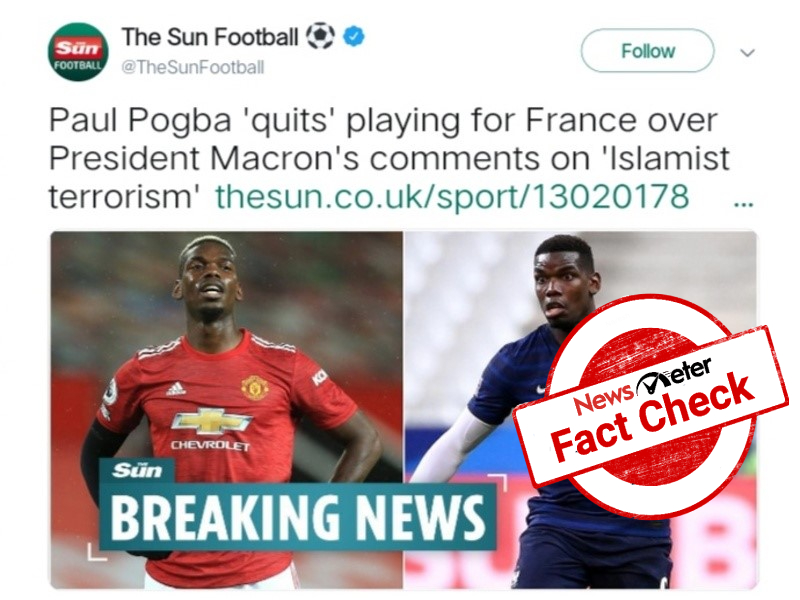 Hyderabad: The Sun recently tweeted that Paul Pogba, who plays for Manchester United and the French national team, retired from international football in response to French President Macron's comments on "Islamist terrorism".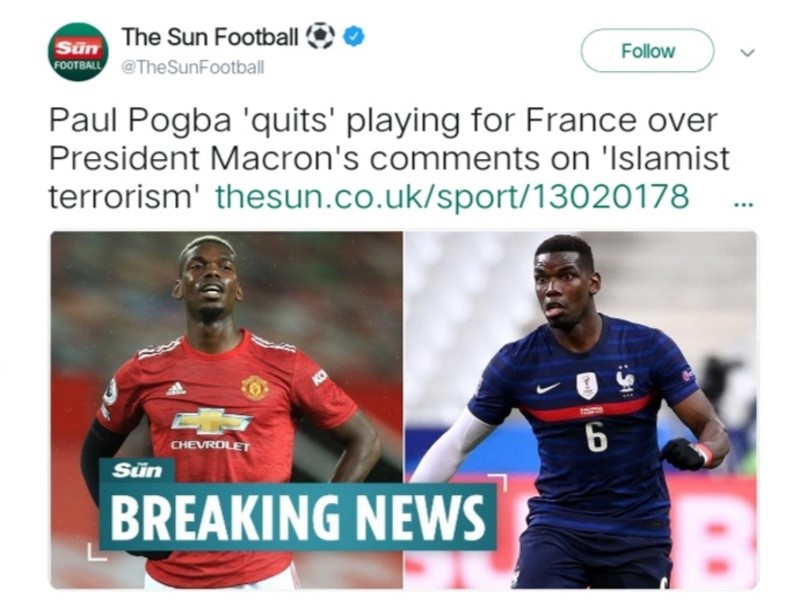 Many other media organisations like Sun, Republic and WION also reported the same.
The claim was viral on social media too.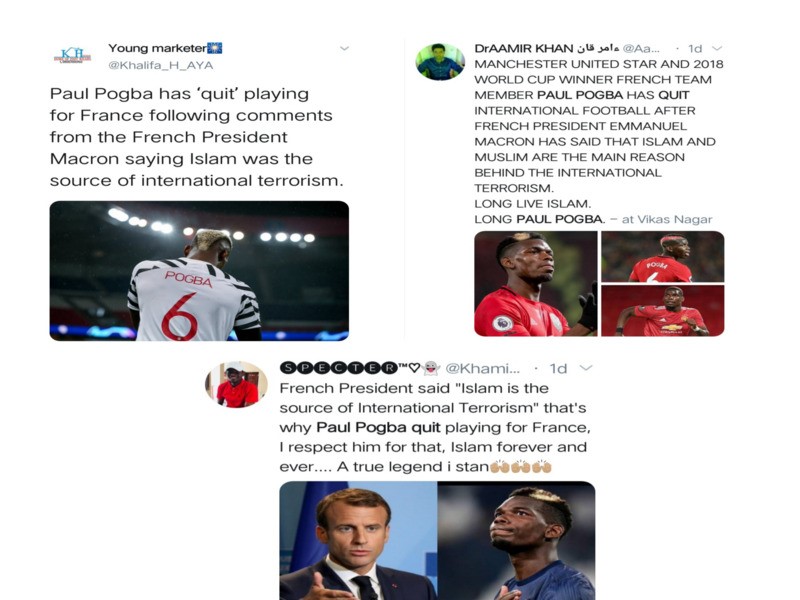 FACT CHECK:
The claim that Pogba quit football following President Macron's comment is FALSE.
NewsMeter found that Pogba had addressed this issue on his Instagram account. He wrote that the headlines are fake and he will take legal action against the publishers of the fake news. "So The Sun did it again… absolutely 100% unfounded news about me is going around, stating things I have never said or thought," he wrote.
He also tweeted about the misinformation.
After this, The Sun updated its report and added a clarification and apologised to Pogba on Twitter. "Man Utd star Paul Pogba rubbishes rumours he will quit France over President Macron's comments on 'Islamist terrorism'," reads the updated headline in the report.
Below is the clarification and apology by The Sun.
Many other organisations that had reported the fake news, like 195 sports, Republic, and WION, updated their reports and wrote that Pogba had slammed reports that claimed he quit the national team after Macron's remarks.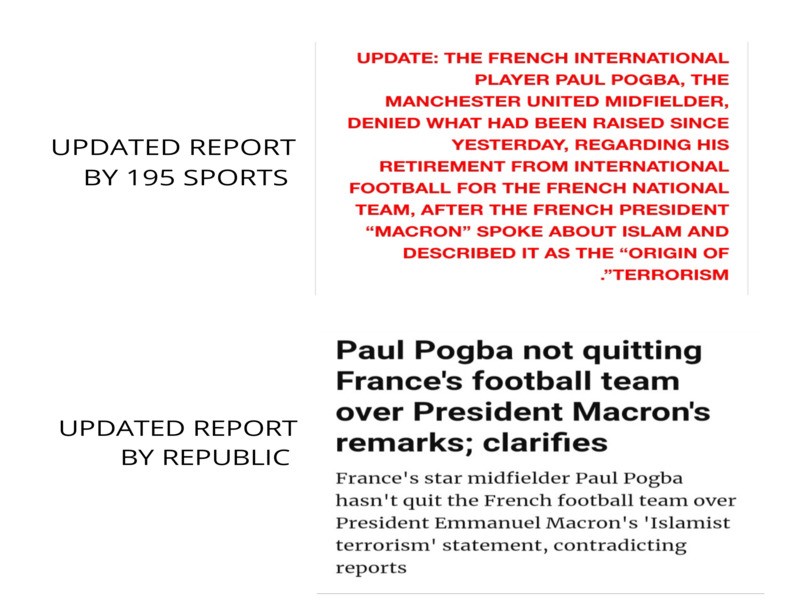 ESPN FC also tweeted that the claim is false and Pogba will take legal action against the news outlets.
It is clear that Pogba has not quit football because of President Macron's comments on 'Islamist terrorism'. Thus, the claim is FALSE.
Claim Review :
Paul Pogba quit French football team after President Macron's remarks on Islam
Claimed By :
Social Media Users