Hyderabad: A photograph allegedly showing a BJP worker who was murdered by TMC goons has been doing the rounds of social media. On the back of the man's t-shirt is scribbled, "Punished for working for the BJP". Many users have claimed the incident took place recently.
A Twitter user wrote, "This is Trilochan Mahato, an 18-year-old boy from West Bengal. TMC activists murdered him and wrote on his t-shirt 'This is a punishment for joining BJP'. Today TMC MP Derek O'Brien has gone to UP to talk about law and order. Do you see their disgusting politics?" (archived tweet).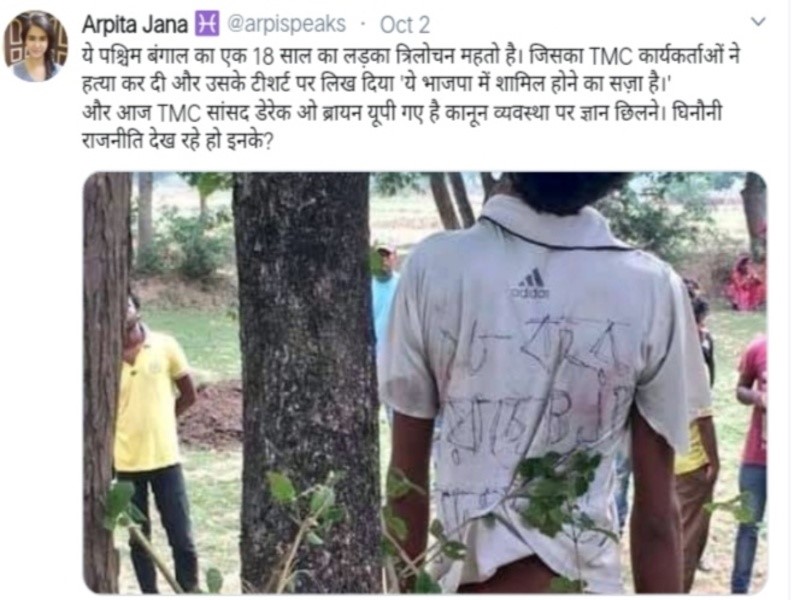 Click here and here to view similar claims.
FACT CHECK:
The claim that this is a recent incident from 2020 is FALSE.
NewsMeter performed a reverse image search and found a report by Swarajya and DNA from May 2018. According to the reports, this incident took place in 2018 in Purulia district, West Bengal. The boy, identified as Trilochan Mahato, was a BJP worker. A poster found near his body read, "You have been working for BJP at this age. We have been trying to kill you since elections and today we killed you."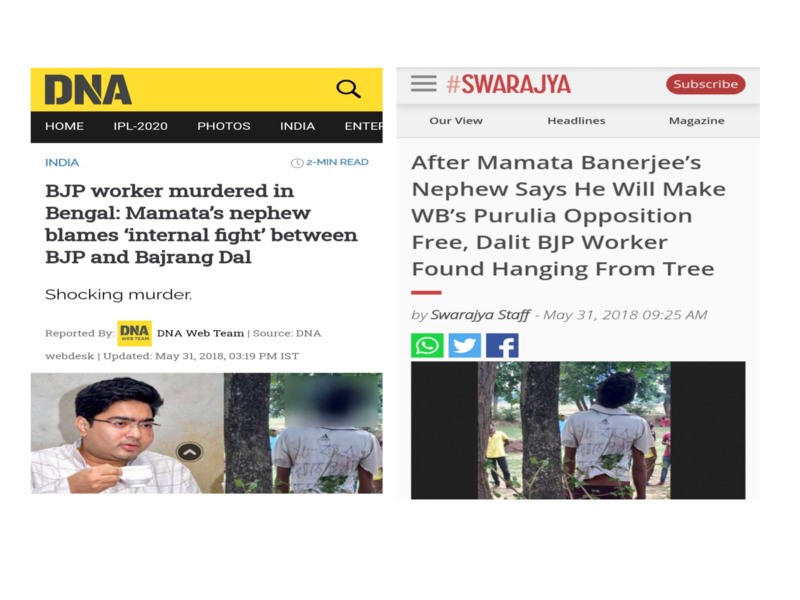 Home minister Amit Shah had also tweeted the image in May 2018 along with the poster.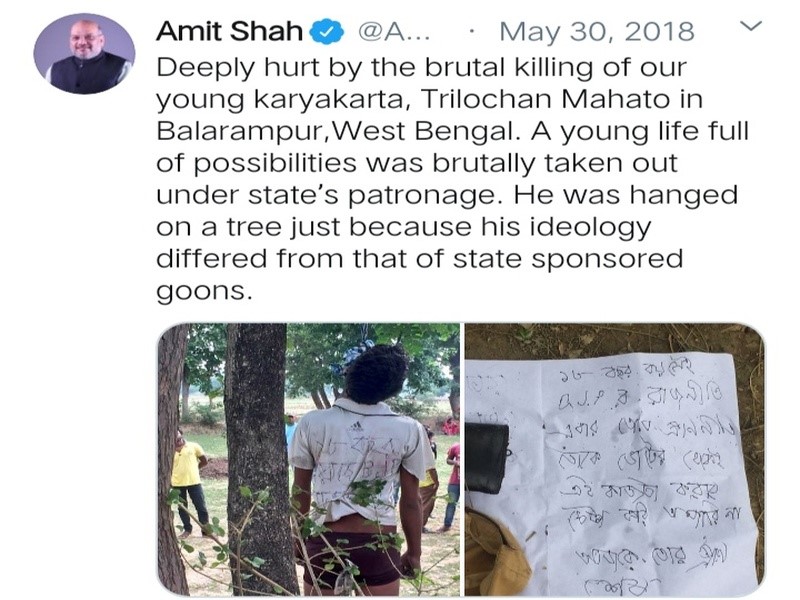 According to ANI and DNA, on 24 June 2018, a 45-year-old man was arrested in connection with the murder. This proves that this case is not recent.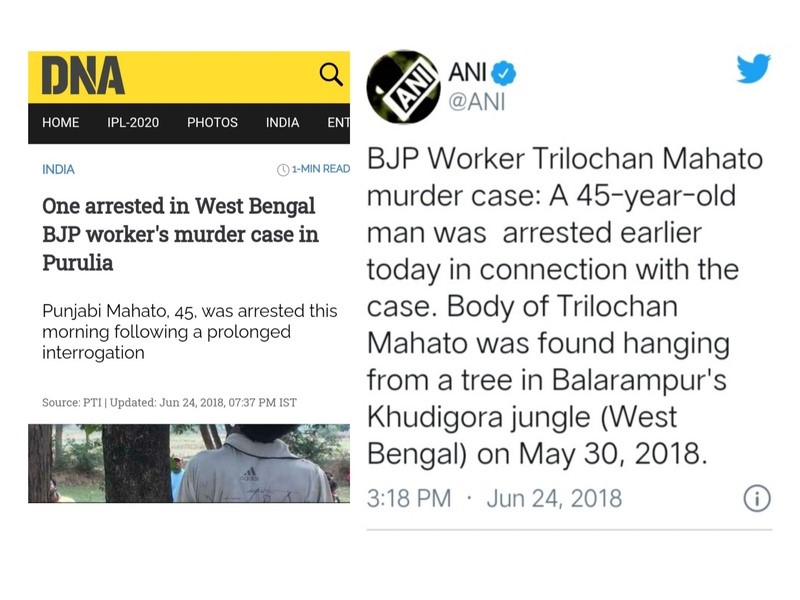 Hence, the claim that an incident where a BJP worker, who was murdered by TMC goons, was found hanging from a tree is from 2020 is FALSE.
Claim Review :
Photo of BJP worker murdered by TMC goons in West Bengal
Claimed By :
Social Media Users