Fact Check: Viral video of rickshaw puller crying as his vehicle is seized is not from India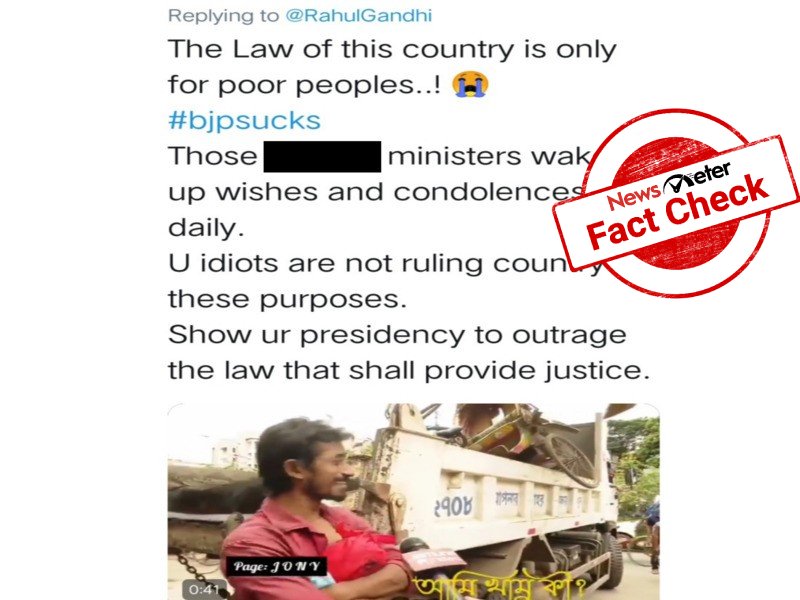 Hyderabad: A video of a man crying as his rickshaw is seized as part of an eviction drive has gone viral on social media. The incident reportedly took place in India.
A Twitter user shared the video and wrote, "The Law of this country is only for poor peoples..! 😭 #bjpsucks Those ministers wakes up wishes and condolences daily. U idiots are not ruling country for these purposes. Show ur presidency to outrage the law that shall provide justice (sic)."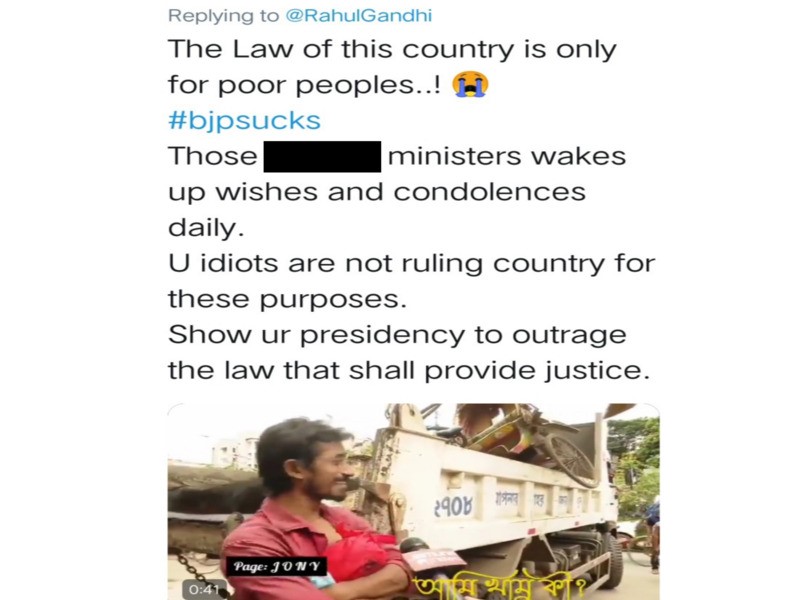 Click here and here to view similar claims.
FACT CHECK:
This claim is FALSE.
We can see that the text superimposed on the video is in Bangla and the names of the shops is also written in Bangla. Apart from this, the microphone held in front of the man has the 'Jamuna TV' logo, which is a Bangladesh-based news channel.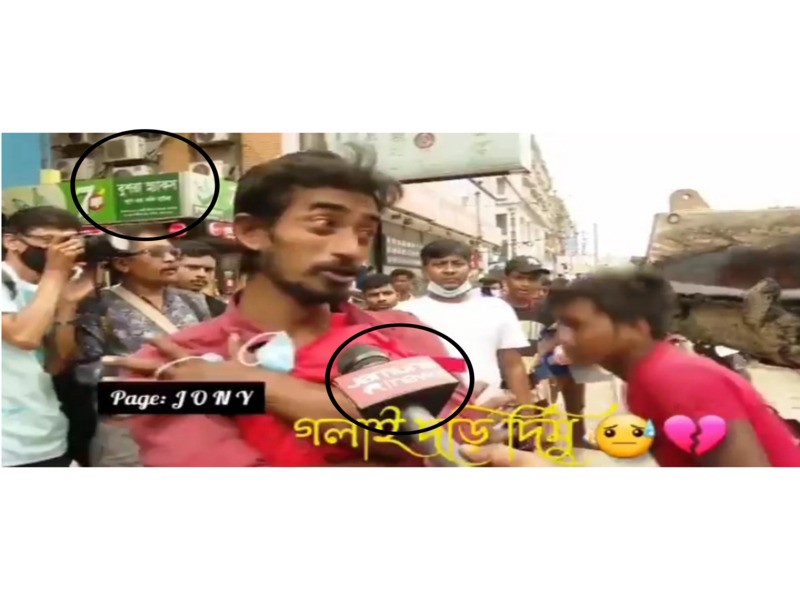 Using this information, NewsMeter performed a keyword search and found the image of the same man in an article by the Dhaka Tribune published on 8 October 2020. The title of the article reads, "Rickshaw puller turns entrepreneur with help from Shwapno".
According to the article, the man, who was identified as Fazlur Rahman, broke down in tears after his rickshaw was seized. Fazlur had taken a loan and bought the rickshaw after he lost his job due to the COVID-19 pandemic. The incident took place in Dhaka.
Several other news websites like News18, Times Now, and Asianet News Bangla also reported the incident and said it took place in Dhaka.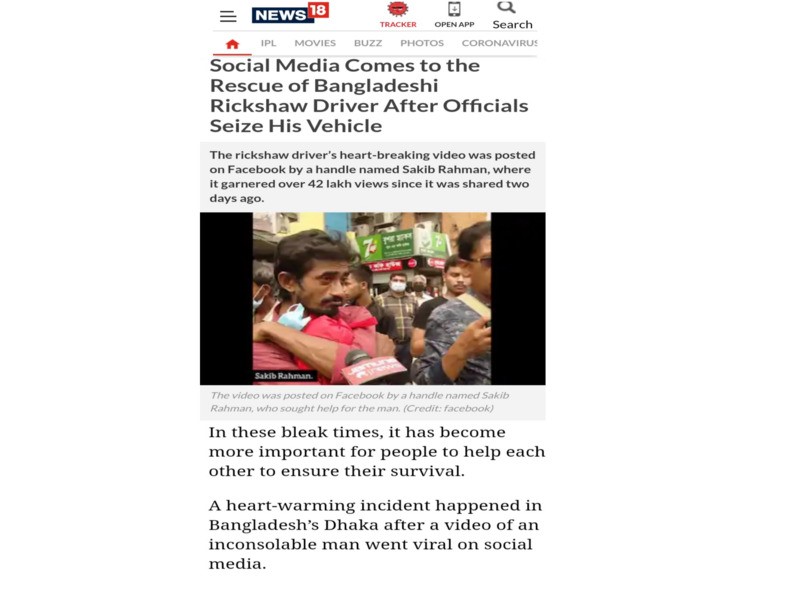 According to the news reports, Rahman cried when his rickshaw was seized during an eviction drive by the Dhaka South City Corporation on 5 October.
Hence, the claim that the viral video of a man crying as his rickshaw is seized is not from India. The claim is FALSE.
Claim Review :
Viral video of rickshaw puller crying as his vehicle is seized is from India
Claimed By :
Social Media Users