Fact Check: President Donald Trump's claim that Spanish flu ended second world war is FALSE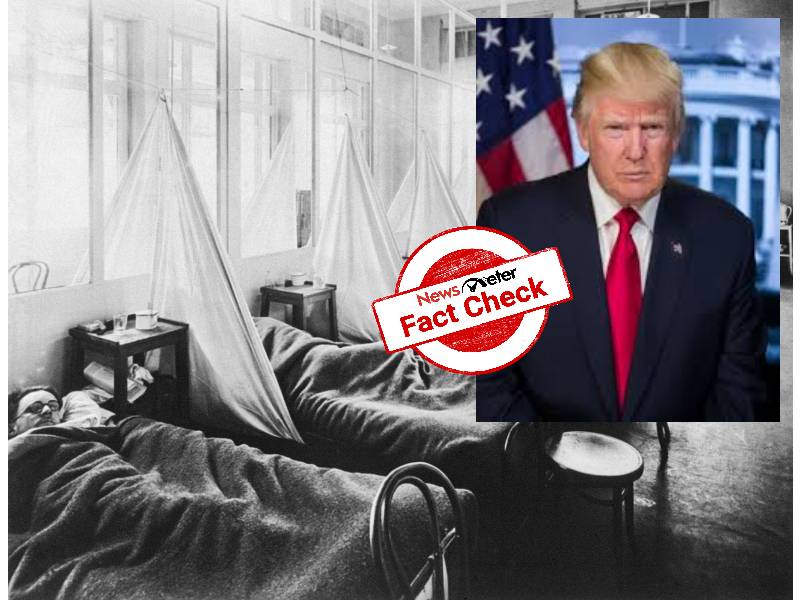 Hyderabad: US President Donald Trump said COVID 19 is the worst pandemic since '1917'. He then added that the '1917' pandemic "probably ended the Second World War."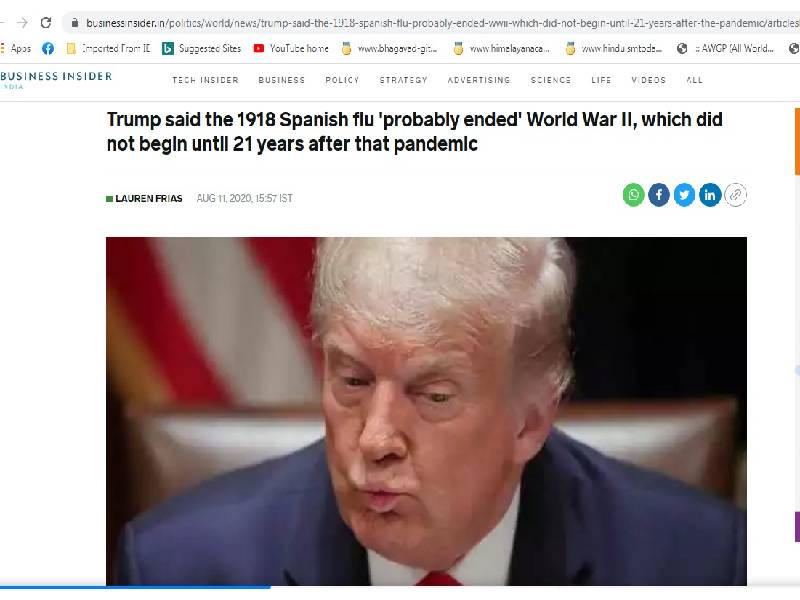 These comments went viral all over the world.
Fact Check:
Claim one: Spanish Flu started in 1917.
Claim two: Spanish flu ended the second world war.
Both the claims are FALSE.
The Spanish flu of 1918, the deadliest pandemic in history, infected an estimated about one-third of the population of about 500 million people worldwide. It killed an estimate of about 20 million to 50 million people including some 675,000 Americans.
In the United States, initially, it was detected among the military personnel during the spring of 1918. The flu was first detected in Europe, the United States, and other parts of Asia before swiftly spreading across the world.
There were no effective vaccines or drugs to treat this flu strain. Citizens were ordered to wear masks. All the businesses were closed, and bodies piled up in makeshift morgues before the virus ended its deadly global march.
There was no vaccine to protect against this infection nor any antibiotics to treat bacterial infections.
Self-isolation, quarantine, personal hygiene, use of disinfectants and avoiding public gatherings were applied across the nations to prevent the spread of the virus.
Therefore the Spanish flu started in 1918 and not in 1917. World war II started in 1939 and ended in 1945; So Spanish flu definitely did not end world war II.
Hence, the claims are FALSE.
Claim Review :
President Donald Trump claim that Spanish flu ended second world war