Amaravati: On December 17, Andhra Pradesh Chief Minister announced that his Cabinet is proposing to have three capitals for the State. Consequently, the idea was to have the existing capital Amaravati as 'Legislative Capital', Visakhapatnam the 'Executive Capital' and Kurnool as the 'Judicial Capital'.
This announcement rattled around 25,000 farmers, who parted with their lands for the proposed capital city as part of the land pooling initiative. Upset with the new proposal, Amaravati farmers took out rallies, and resorted to all forms of agitations demanding the government to shelve its plan to relocate Andhra Pradesh's capital.
On January 4, thousands of farmers from 29 villages around Amaravati blocked National Highways and staged dharnas for hours together.
Amidst this conundrum, a video claiming that a farmer electrocuted himself on a transformer because the police filed wrong cases on him during these agitations is going viral on social media.
 https://twitter.com/kotasrinumca/status/1215495911721164801
This video is being shared rigorously on Facebook for past 24 hours.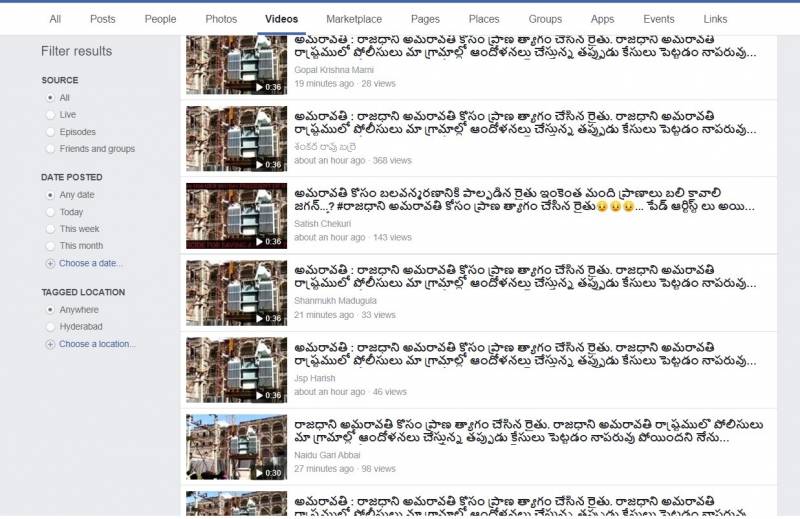 It is also being shared on Whatsapp, Twitter and has been uploaded on YouTube
Fact Check:
When the video was watched thoroughly, we found that the board below the transformer contained the letters TANGEDCO in bold.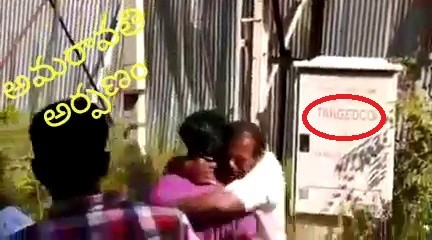 Upon related search, it was confirmed that these letters represent Tamil Nadu Electricity Board, which is also called Tamil Nadu Generation and Distribution Corporation/ TANGEDCO is the abbreviation. Hence, this incident occurred in Tamil Nadu, and not in Andhra Pradesh as been claimed in these messages.
To confirm the exact location of the incident, we performed reverse image search in Google, for the screenshots extracted from the video using the keywords 'Man kills himself on Transformer'. This fetched several results in Tamil, each dating back to January 8, 2020.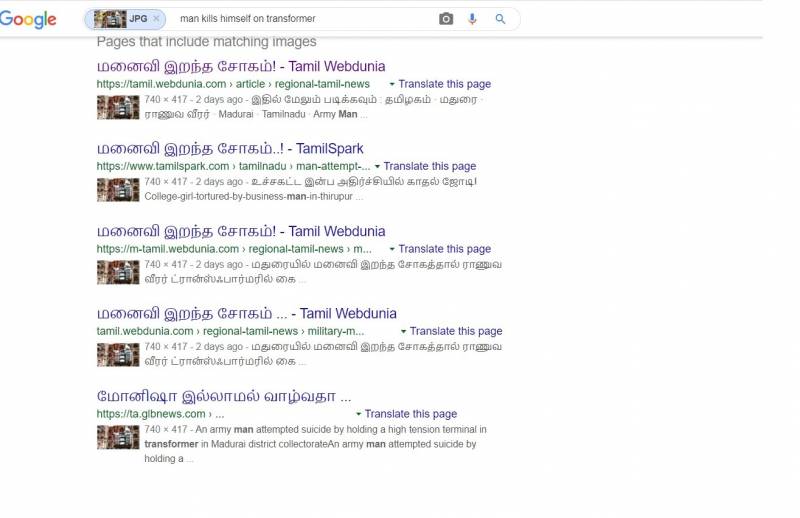 By using Google translate, we were able to understand that this incident took place in Madurai, and the person who electrocuted himself was not a farmer, but a soldier.
On performing a modified search with keywords 'Soldier tries to commit suicide in Madurai', we found a report from Times of India published on January 8, 2020.
This states that army man, Muthu, native of Madurai district attempted to kill himself by holding a transformer's high-tension terminal in the premises of Madurai District Collectorate on January 7.
He resorted to this act, after his wife, Thenisha was killed in a suicide attempt a couple of days ago. She consumed poison, due to disputes over dowry in the family. After this a case was registered against the family and Muthu was called to the RDO office for inquiry.
Muthu, who came out of the inquiry and climbed straight on to the transformer. Even as his relatives and friends were trying to pacify him, he touched the live terminal and fell down. He was immediately admitted to a hospital, says a report from One India Tamil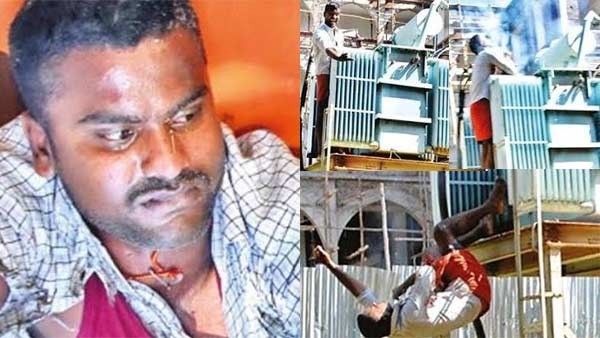 Therefore, the claim that a farmer belonging to Andhra Pradesh attempted suicide over Capital Amaravati issue is FALSE. This is a video of a soldier from Madurai, who tried to commit suicide due to domestic issues.