Hyderabad: A purported cartoon showing superhero Spiderman stopping a speeding bus full of people from hitting a child is being widely shared on social media over the past few days. It is being claimed that the 'toon' was published by a European newspaper.
The child seems to represent India, the Spiderman is Modi, while the bus represents the Congress, carrying "Mamta" Banerjee, China, Pakistan, Rohingya, Bangladesh, ISIS, Khalisthan. The visual seems to suggest that Spider (Modi) is single-handedly stopping trouble in the form a speeding bus.
The image has particularly gone viral on Twitter as well as Facebook following protests over the recently passed Citizenship Amendment Act (CAA).
Cartoon published in a newspaper in Europe. 😷 pic.twitter.com/KLvdB1rHjo

— கீதாகார்த்திக் (@geethakarthick) December 25, 2019
Cartoon published in Europe but why would we hindu understand 😠 pic.twitter.com/gkrFcyhH4W

— TEAM SCB सचिन कुमार 💯 (@iocl_sachin) December 26, 2019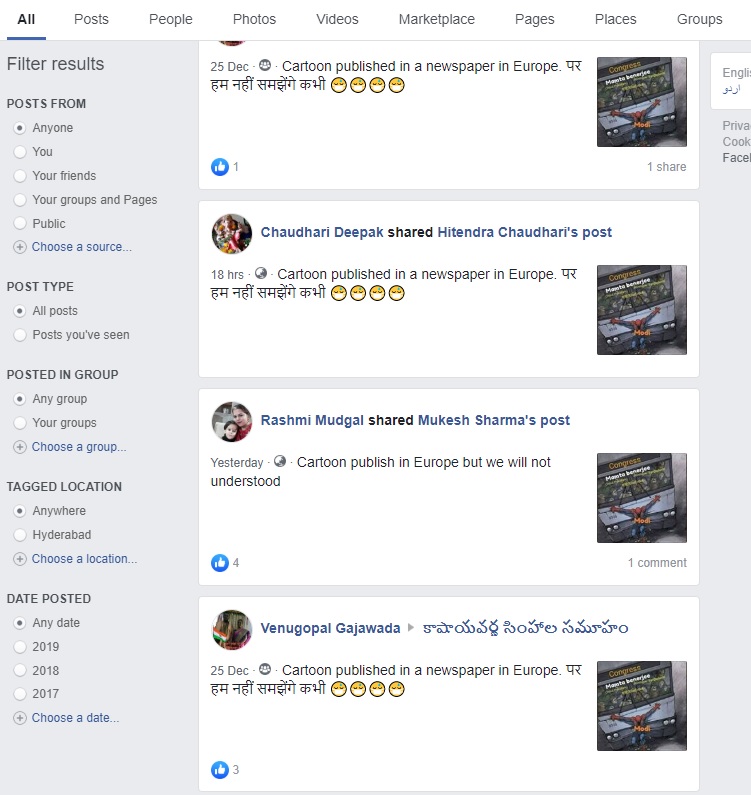 Fact Check:
After scanning international media platforms, we found no evidence to show that this image has been published in any of the European newspapers.
NewsMeter also ran a reverse image search with keywords 'Spiderman stopping bus', the results showed that the image was found on many places with different captions.

Some meme platforms like imgflip, knowyourmeme have templates of this image where one can create memes with personalised captions.
The name of West Bengal Chief Minister is misspelt as 'Mamta' Benerjee, whereas her name is 'Mamata Banerjee'
Therefore, the claim that the above image praising PM Modi was published in a European newspaper is FALSE. It is a meme template used across the internet.