Fact Check: The video does NOT show snake worship in Srikalahasthi temple of Andhra Pradesh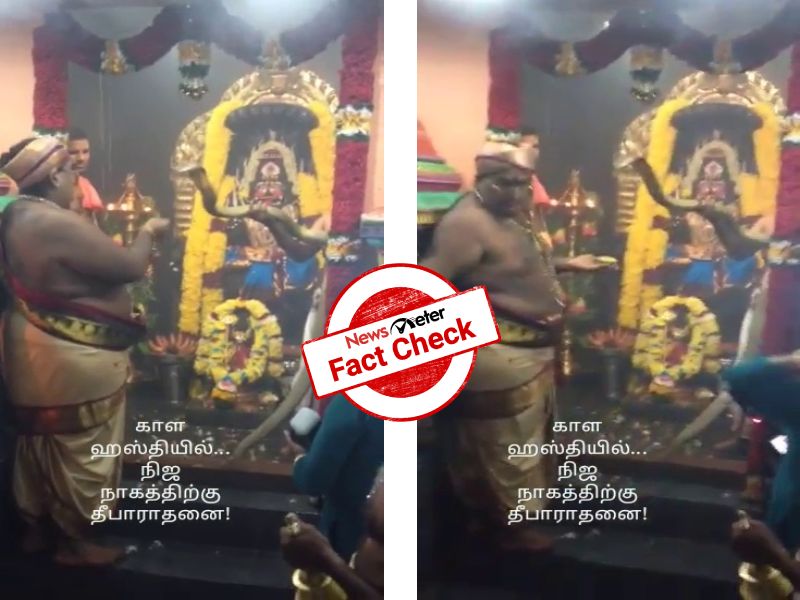 Hyderabad: A YouTube video of a priest worshipping a snake claims to show a harathi in the temple of Srikalahasthi. The 2.53-minute video shows traditional worship that is typically performed in South Indian temples.
The same video has also been uploaded claiming to show snake worship in Andhra Pradesh.
Fact Check:
The above claim that the Worship of Snake seen in the video is performed in Srikalahasthi Temple of Andhra Pradesh is FALSE.
NewsMeter extracted keyframes from the video and performed a reverse image search on Google. We found that the video was uploaded on several YouTube channels. Some had titles like "Real Snake Harathi" but mentioned no location, while some claimed the 'snake harathi was from a temple in Andhra Pradesh.'
One YouTube channel, MarutiSanker, published the video with the title "Real Snake Puja in Temple | Snake Worship" in July 2015. The video is from a temple in Melacca, Malaysia. The temple priest Km Thingesvar Sivaachaariyar can be seen performing the puja.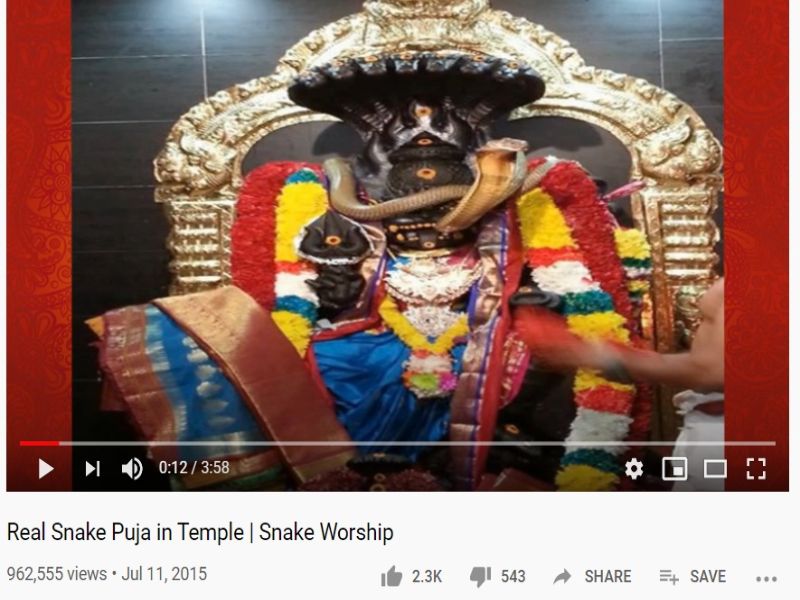 The video was also shared by another YouTube channel, Hindu Pad, with the title "19 Feet King Cobra Snake Pooja at a Temple, Malaysia". The description of the video states that the giant snake was worshipped at Sri Pratiyangara Devi Shakti Beedam in Malaysia.
NewsMeter searched for Sri Pratyangira Devi Shakti Beedam, Malaysia, and found their Facebook page. Many videos and photos had been uploaded to the page and we even found the photo of the priest seen in the viral video.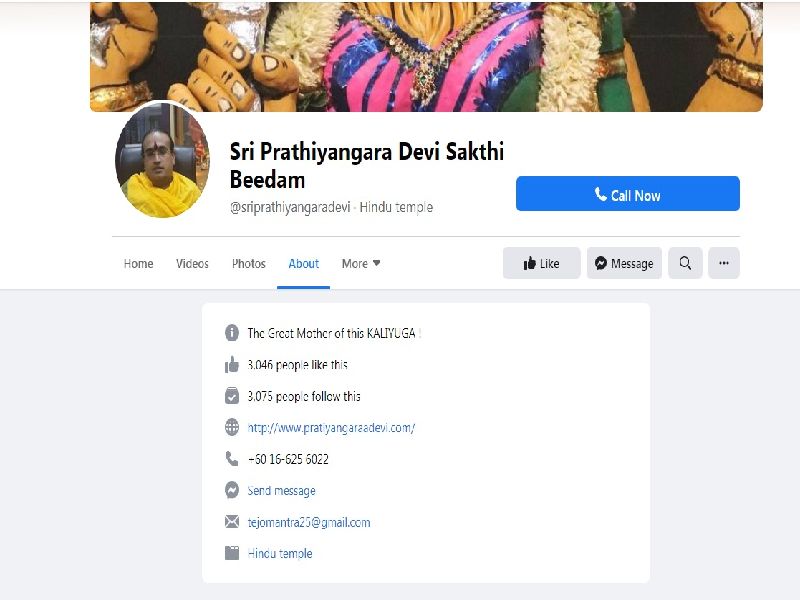 In the 'about' section of the page, we found the temple's website http://www.pratiyangaraadevi.com/index.php. The site has a photo of the priest seen in the viral video. Also, the clothes of the deity in pictures on the website match the clothing of the deity in the viral video.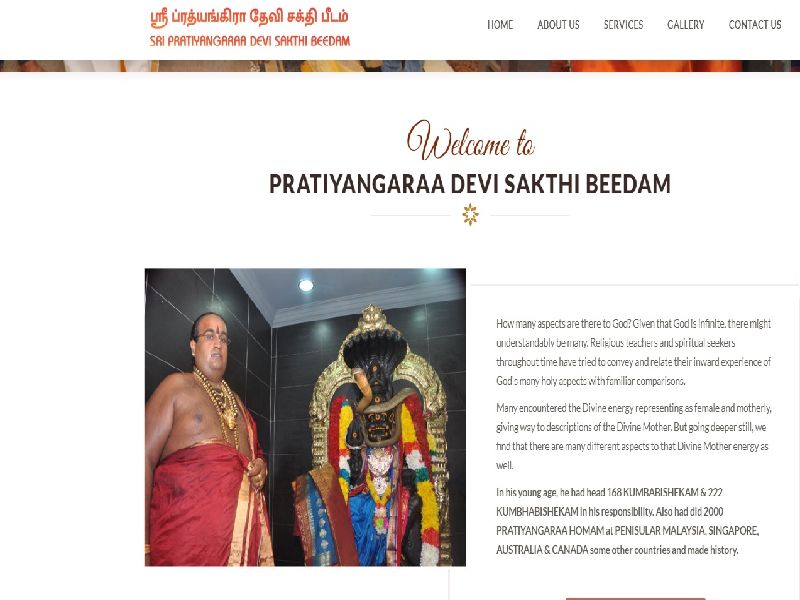 Hence, the claim that the video of a priest worshipping a snake is from Srikalahasthi, Andhra Pradesh, is FALSE. This video is from Sri Pratyangira Devi Shakti Beedam, Melacca, Malaysia.
Claim Review :
The video show snake worship in Srikalahasthi temple of Andhra Pradesh
Claimed By :
Social Media Users