Fact Check: Tweet demanding boycott of Amitabh Bachchan and Jaya Bachchan is by fake Twitter handle of Mukesh Khanna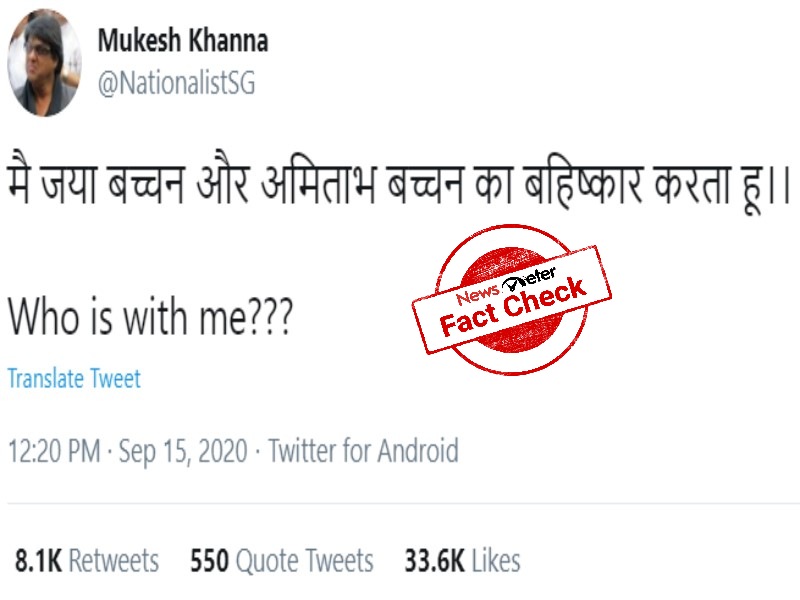 Hyderabad: A tweet is viral on Twitter saying, "I boycott Jaya Bachchan and Amitabh Bachchan. Who is with him?" Mukesh Khanna tweeted on his Twitter account on September 15, 2020.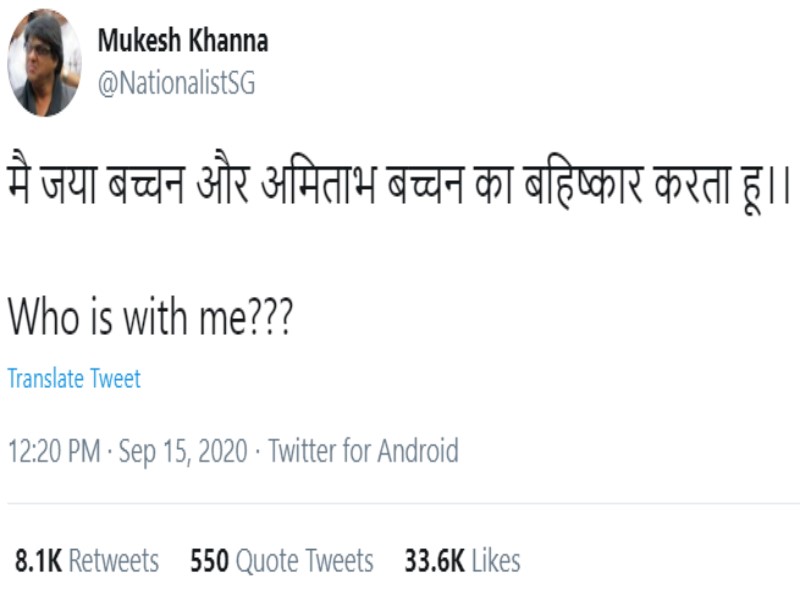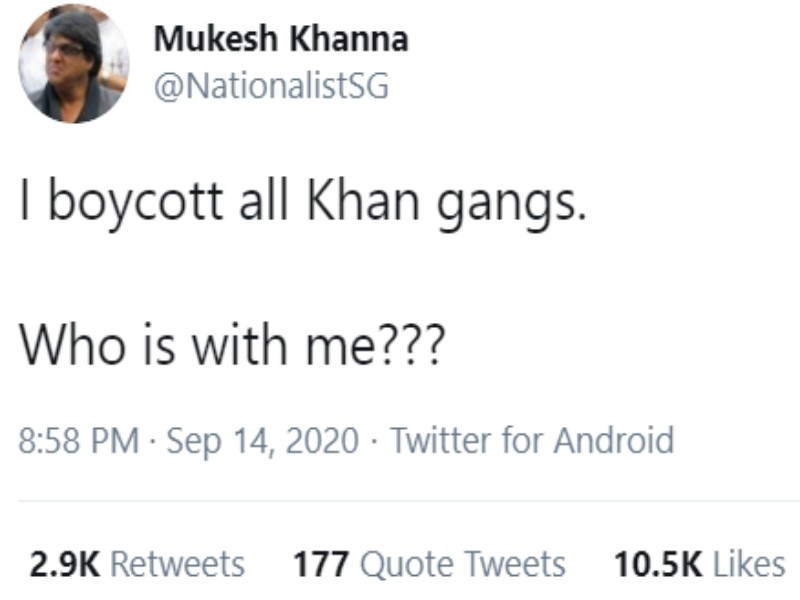 The name and the handle of this account are now changed to Sonu Nigam.
The same Twitter handle also tweeted on September 14: "I boycott all Khan gangs. Who is with me???"
Fact Check:
The claim is FALSE. This account is a Fake one. The actor Mukesh Khanna has not called for a boycott of actress and MP Jaya Bachchan or veteran actor Amitabh Bachchan.
It is a fake Twitter account created in September 2020. The actor was present on Twitter from November 2018. Another fake Twitter account was created in 2015 even before Mukesh Khanna has joined Twitter. As many as 49,600 users follow this account.
The actor is struggling with his fake Twitter accounts.
He has posted a selfie-video of himself stating that his original Twitter handle is @actmukeshkhanna. And all other Twitter accounts are fake. He has no link with those Twitter handles.
The original Twitter account of Mukesh Khanna is @actmukeshkhanna. Twenty-seven thousand three hundred users follow it. It is surprising to see that fake Twitter handle has more followers than the original one.
Hence, the claim that actor Mukesh Khanna called for a boycott of Amitab Bachchan and Jaya Bachchan is FALSE.
Claim Review :
Tweet demanding boycott of Amitabh Bachchan and Jaya Bachchan
Claimed By :
Social Media Users