Fact Check: Two-year-old news of Zainab Merchant forced to show blood-stained sanitary pad at Boston airport resurfaces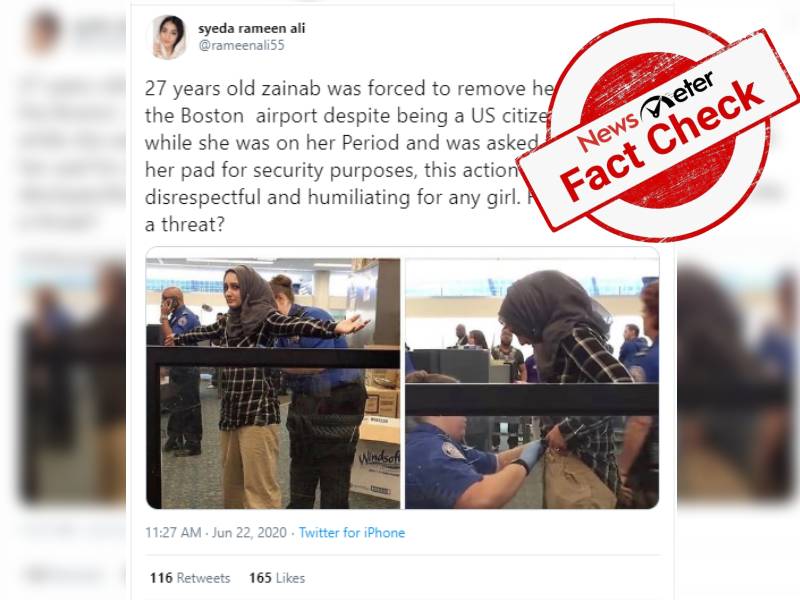 Hyderabad: Amid #BlackLivesMatter' campaign, several social media users are sharing an old image of a Muslim woman who was forced to pull down her underwear and show her bloodied sanitary pad to airport security staff at Boston airport two years ago.
The image is shared with the caption, "27 years old Zainab was forced to remove her pants at the Boston airport despite being a US citizen publicly while she was on her period. She was asked to remove her pad for security purposes and this action was so disrespectful and humiliating for any girl. How was she a threat? (sic)"
Posts with the same image and a quote of the woman identified as Zainab Merchant was also shared on Instagram.
_Blacklivesmatter20 Instagram page shared the post in which Zainab is quoted as saying: "It was really traumatic. They removed and opened up everything: my bra, my underwear. At that moment, I literally wanted to meltdown due to humiliation."
Fact Check:
When we did a reverse image search with keywords, 'Zainab forced to remove underpants', we found a HuffPost article. The story was published on August 23, 2018.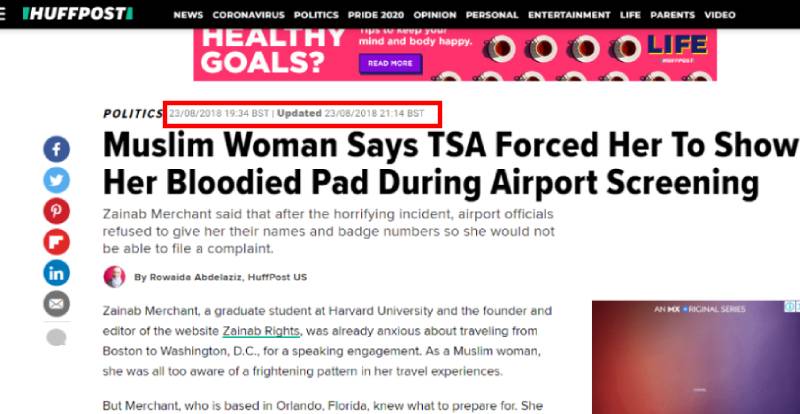 According to the article, Zainab Merchant is a graduate at Harvard University and editor of the website, 'Zainab Rights'. She was flying from Boston to Washington DC. During checking by Transportation Security Administration (TSA) agents, she was asked to pull down her pants and underwear.
Later Zainab also wrote an opinion piece in Washington Post in which she stated how she has been a victim of intrusive searches multiple times. She wrote that she thinks she was subjected to such checks because of her faith.
The opinion piece was published on August 15, 2018, in which she narrated the airport incident in detail.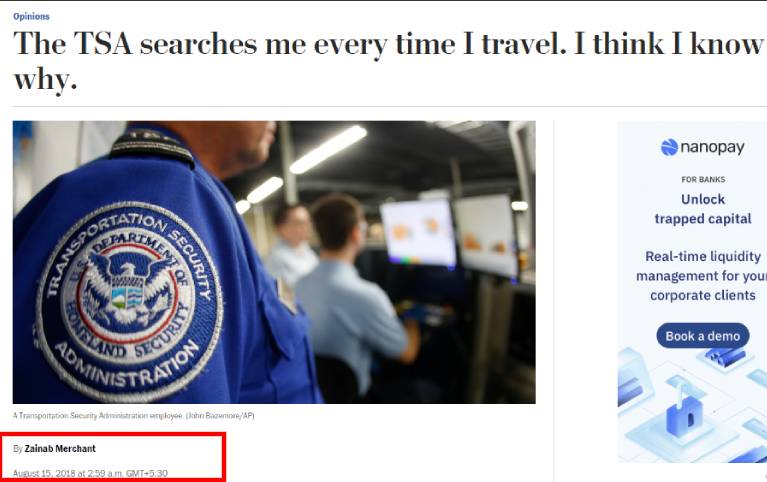 Thus, two-year-old news of Zainab Merchant's intrusive checking is resurfacing amid the '#BlackLivesMatter' campaign in America.The claim that the news is recent is FALSE.
Claim Review :
News of Zainab Merchant forced to show blood-stained sanitary pad at Boston airport
Claimed By :
Social Media Users