Hyderabad: A video purporting to be of a couple swimming in floodwater in their house has been widely circulated on social media. Some netizens also posted the pictures saying that this is from Hyderabad. The video was also shown in some Telugu TV channels.
One such tweet was from Karuna Gopal.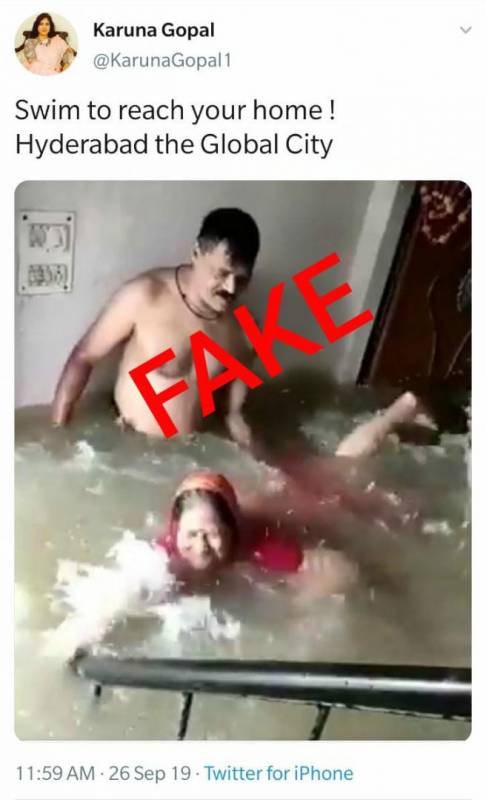 She shared the picture of the couple, saying 'Swimming to reach your home! Hyderabad the Global City'. Many commented to this tweet that this was not from Hyderabad.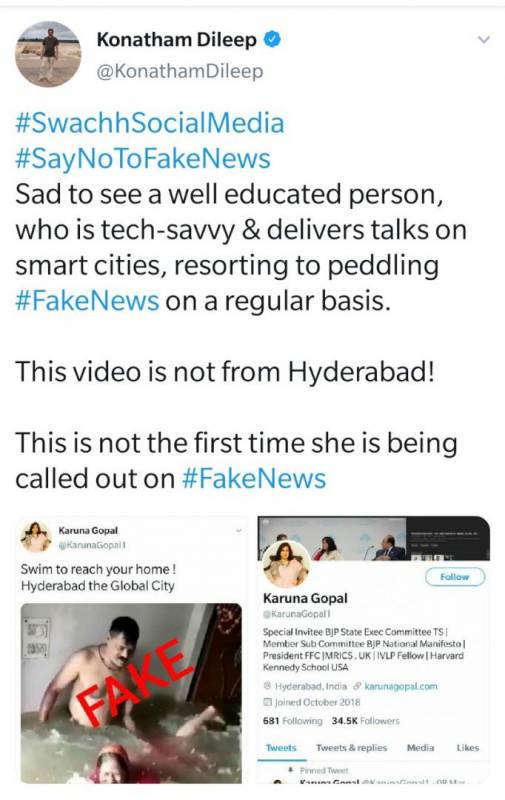 Fact Check:
Thanks to a reverse image search with the keywords 'Swimming in Floods' we were able to uncover various results from different websites. Many of those results described the photo as 'Floods in Prayagraj — Husband-wife swimming in flood'.
This is the News article from NewsTrackLive.com website http://tiny.cc/mcrndz
This video was first uploaded on inKhabar's Youtube page on September 21, 2019. Later, India News' YouTube channel uploaded the same video on September 22, 2019.
https://www.youtube.com/watch?v=f_xParlW2Oc.
Times of India also shared this video on September 24, 2019.
https://timesofindia.indiatimes.com/the-woman-got-to-hone-her-swimming-skills/videoshow/71260462.cms
The video has also been shared as a situation from Patna, Bihar, on WhatsApp.
Claim: Picture that represents the situation in Hyderabad due to Floods
Claims by: Various Social media
Fact Check: False. The video is from Prayagaraj Floods in September 2019