Hyderabad: On September 5, fake news peddler Irmak Doya shared a snapshot of a tweet. "Today, Indian Rafale has been crashed near Ambala Airforce Station. IAF has been confirmed this news," he claimed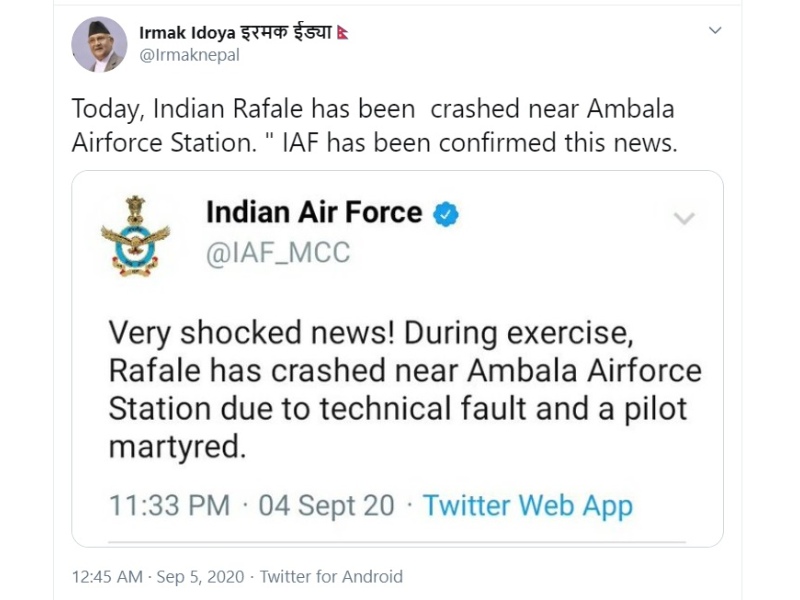 The snapshot shared by this account claimed to be of Indian Air Force. "Very shocked news! During exercise, Rafale has crashed near Ambala Air force Station due to technical fault and a pilot martyred," it states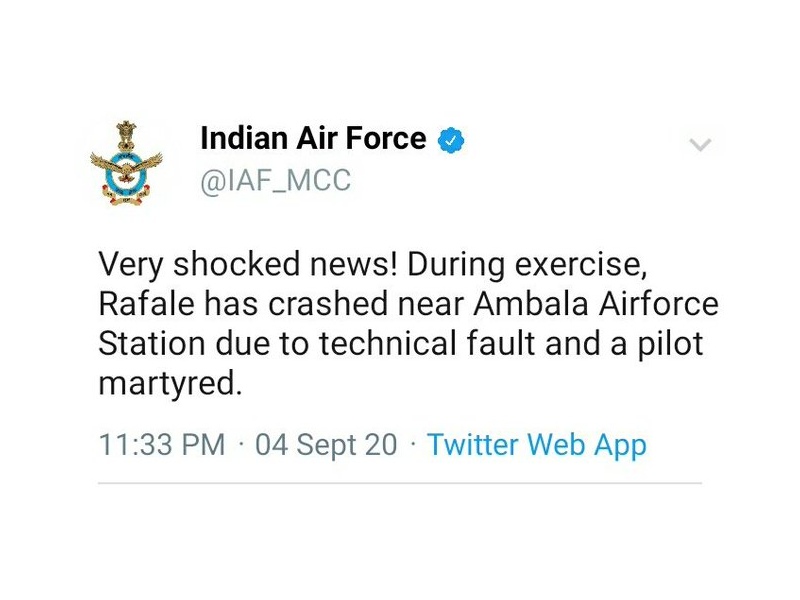 The Archived link of the tweet can be accessed here.
Fact Check:
The claim is FALSE.
No such incident occurred with Rafale jets at Ambala Airforce Station. When searched for such news, Newsmeter did not find any such news reported in the mainstream media.
The handle seen in the viral snapshot looks the same as that of the official handle. The official Twitter account has NOT shared the above tweet.
The tweet shows that the news of the Rafale crash was shared by IAF at 11.33 pm on September 4, 2020. But we found no such activity on the official account. The handle tweeted about Air Force President ACM RKS Bhadauria visiting the College of Air Warfare (CAW) on 03 September 20. This institution based in Secunderabad was established in 1959. It is a higher education institution, which conducts air-based courses for officers of the three services at 7.51 pm on September 4, 2020. This series of tweets was the last seen activity on the handle.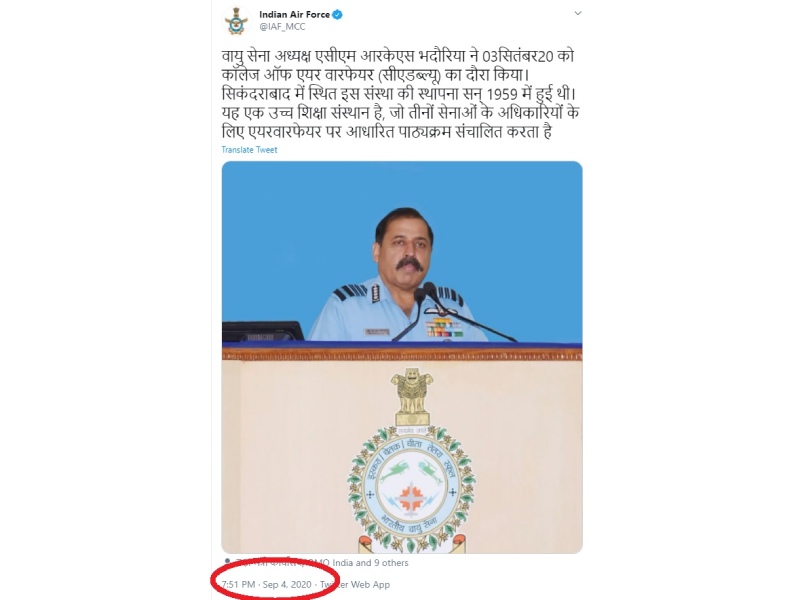 And the next tweet on the official IAF account was at 8.07 am, on September 5, 2020, inviting online applications for pre-registration from unmarried male citizens (Indian/Nepalese) from the state of Gujarat, UT of Daman & Diu, and UT of Dadar & Nagar Haveli to appear in the recruitment rally to join as an Airman in Group Y Trades.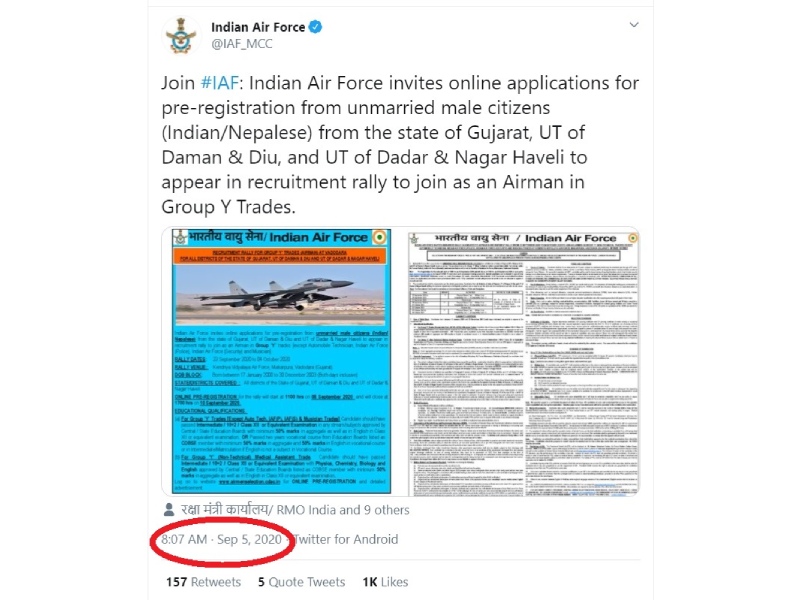 Therefore, a snapshot is photoshopped. It has been shared mischievously to ignite controversy over Rafale jets. This twitter handle has been sharing false news about India over a period of time. These tweets were debunked by several fact-checking organizations including Newsmeter.
Here are some links of Newsmeter Fact Checks.
Hence, the claim that Rafale Jet has crashed at Ambala Air Force base due to technical fault is FALSE. No such incident occurred.
Claim Review :
Rafale jet crashed at Ambala Airbase
Claimed By :
social media users