Fact Check: Viral image on Tirumala hills is not a church but watch tower of forest department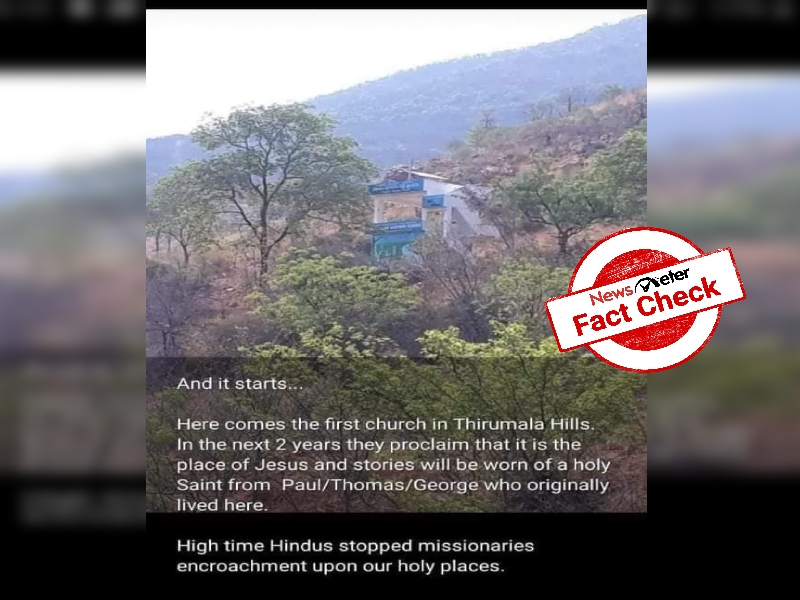 Hyderabad: For the last few days, an image of a building is in circulation on WhatsApp with a claim that it is the first church on the Tirumala hills. The famous Venkateswara Swamy temple is located on the Tirumala hills in Chittoor district, Andhra Pradesh. On these hills, where propaganda of other religions is prohibited, no construction pertaining to any other religion is allowed.
With such rules prevailing in Tirumala, there is news that there is a church functioning on the hills and this is creating fury among the devotees.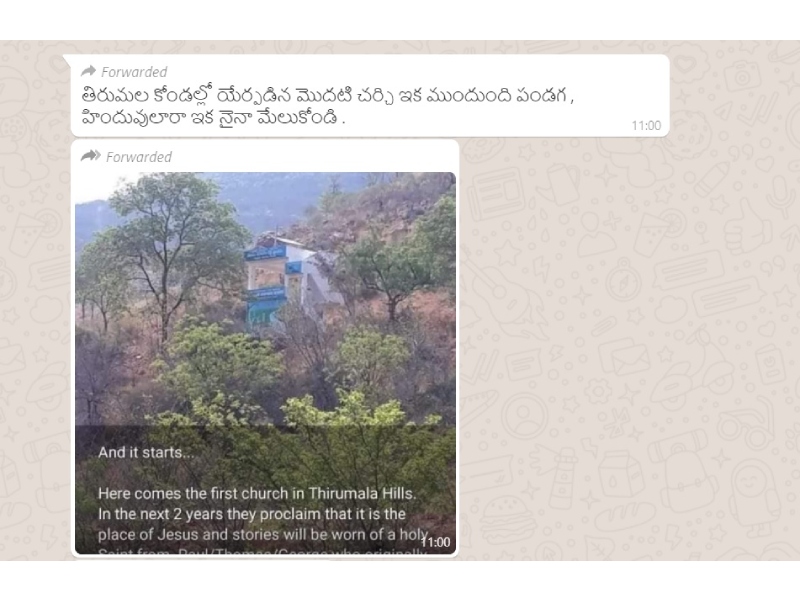 NewsMeter received the viral photograph to check its authenticity.
When searched on other social media platforms for the related claims about a church functioning on Tirumala hills, we found several claims shared across the social media platforms in 2019.
The archived claims can be found here, here and here.
Fact Check
The claim that a church is functioning on the Tirumala hills is FALSE.
When we performed reverse image search of the viral image, NewsMeter found that this claim was debunked by several Telugu media outlets and also Alt news in August, 2019.
According to the local journalist who first debunked the photograph, the building seen in the picture belongs to the office of Seshachalam Biosphere Reserve maintained by the government of Andhra Pradesh. The pole installed for supporting surveillance cameras on the top of the building was mistaken as a Christian Cross relating to the Church.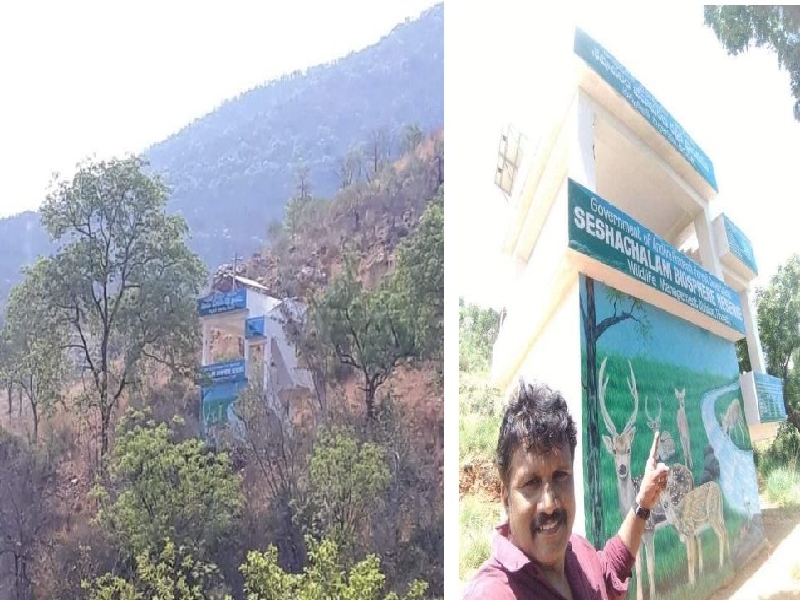 According to the report, the building seen is a watchtower used by the forest department to keep watch on poaching on the Seshachalam hills. The CCTV cameras which were installed to keep watch on the surroundings are not in working condition, therefore, making the pole look like a Cross used on Churches.
A detailed report about the same can be seen on the YouTube channel of Bharat Today, a local Telugu TV channel.
This was also reported by TV5 News, a Telugu channel.
According to several media reports published in September, 2019, Tirupati police arrested three persons for posting a misleading photo with a message that church-like structures were coming up on Tirumala. In the police investigation, it was found that a pole installed to mount a surveillance camera on a forest watchtower helped the miscreants wrongly project the structure as one belonging to another faith.
Hence, the building seen in the viral image is NOT a church, it belongs to the state forest department which is used to keep watch on the activities on the hills and the pole with surveillance cameras has been passed off as a Christian Cross. So, the claim that the first church has been constructed on the Tirumala hills is FALSE.
Claim Review :
image on Tirumala hills is church but watch tower of forest department
Claimed By :
social media users