Fact Check: 2013 image of national flag being stepped on shared as recent protest by farmers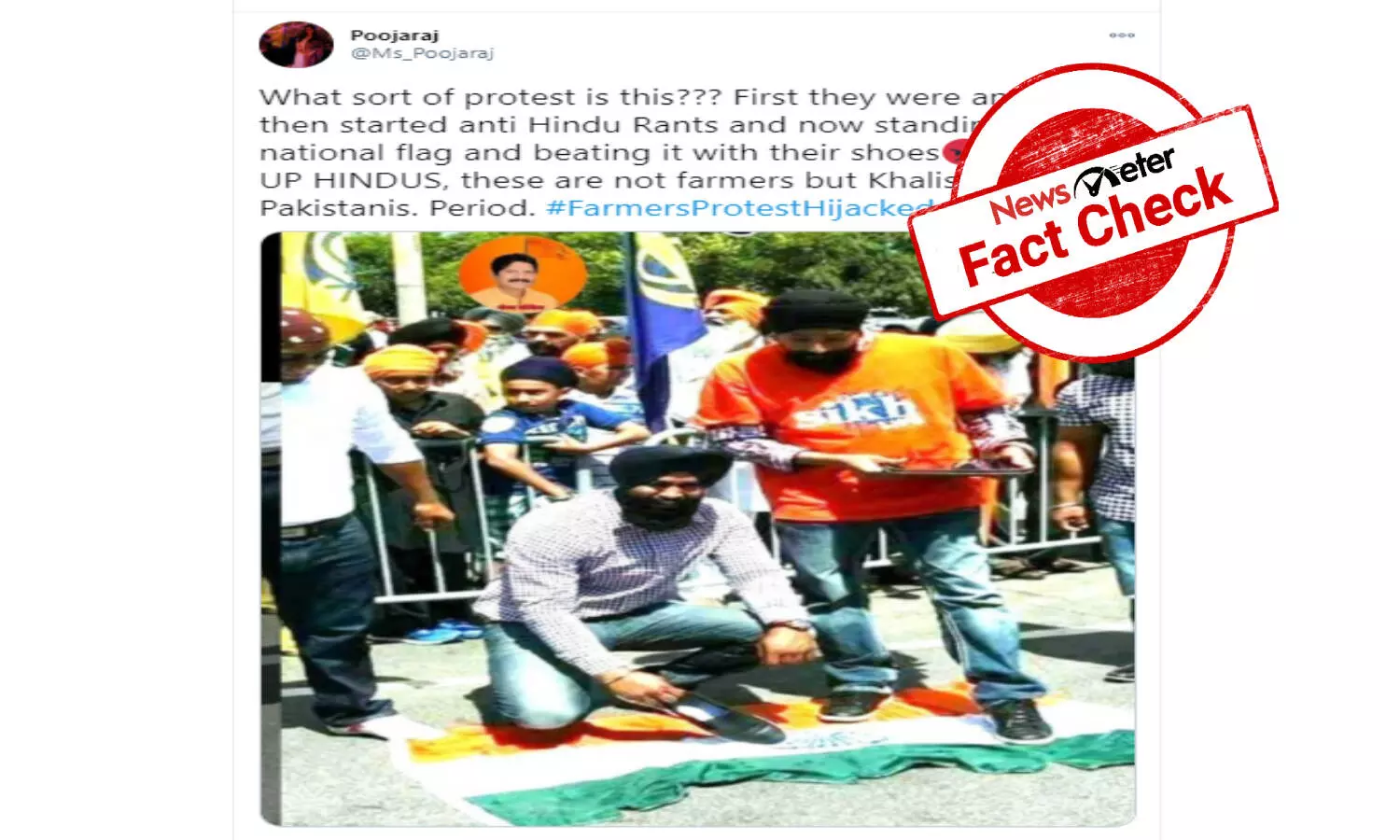 Hyderabad: Amid the ongoing protest by farmers against the Centre's new farm laws, an image of Sikh protesters stepping on the national flag has gone viral on social media with a false claim that protests have been 'hijacked' by anti-India elements.

The claim read, "What animosity do these so called protesters have with India's national flag? I am reiterating it again: These are not farmers. This is Shaheen Bagh 2.0 and should be crushed using force."
Click here and here to view archives of the claims.

Fact Check:
NewsMeter found that this claim is false as the image has been available on the internet since 2013.

We ran a reverse image search and found the same image on a blog post from December 2013 with the title 'Khalistan Youth'.
We then searched online with the keywords 'Khalistani Youth stepping on Indian Flag 2013' and found a YouTube video from 19 August 2013 with the title 'Fremont, CA Sikhs protesting against 15 Aug parade' that carried the same visuals. (See 5:54 minutes)

Although we couldn't independently verify the location of the event, it should be noted that as the video has been on the internet since 2013 — much before the ongoing farmers' protest started - the claim is false.
Hence, the claim that this image is linked to the ongoing farmers' protest is not true.
Claim Review :
image of national flag being stepped on from recent protest by farmers
Claimed By :
Twitter Users