Fact Check: Video of crowd rushing to watch NFL game passed off as chaotic scene at Kabul airport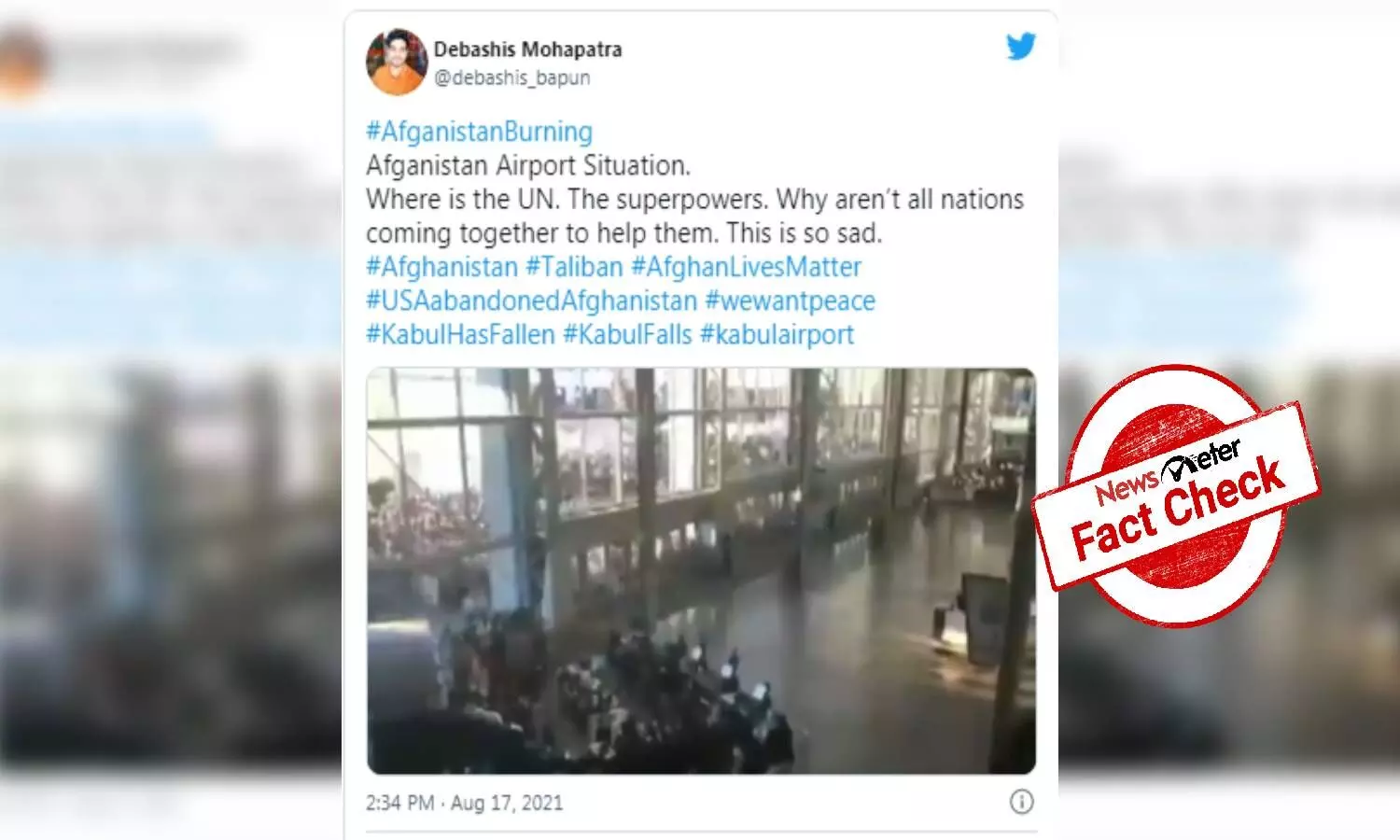 Hyderabad: A video reportedly showing hundreds of Afghans rush into Kabul airport to flee the country after Taliban takeover is being shared on social media.

The video is being shared with the caption, "Where is the UN. The superpowers. Why aren't all nations coming together to help them? This is so sad," along with hashtags #Afghanistan #Taliban #AfghanLivesMatter #USAabandonedAfghanistan #kabulairport.
Fact Check:
The claim is false.
The original video was shared on Twitter by journalist Jon Machota, a staff writer covering the Dallas Cowboys for The Athletic. The post is from January 2019 and shows the stadium doors opening for an NFL game. The caption reads, "AT&T Stadium doors have opened for Cowboys vs. Seahawks."
The Dallas Morning News had also posted the video on its YouTube channel and talked about the NFL wild-card playoff game.
Machota's video was shared by Sports Illustrated in 2019. The NFL wild-card playoff game between Dallas Cowboys and Seattle Seahawks took place at the AT&T Stadium in Arlington, Texas.
It is clear that the video is from a 2019 NFL game and does not show the chaotic scenes at Kabul airport. Hence, the claim is false.
Claim Review :
Video shows the chaotic situation at Kabul airport as Afghans try to flee the country.
Claimed By :
Social Media User