Fact Check: 2018 photo of Hrithik Roshan falsely claims to show actor at ongoing farmers' protests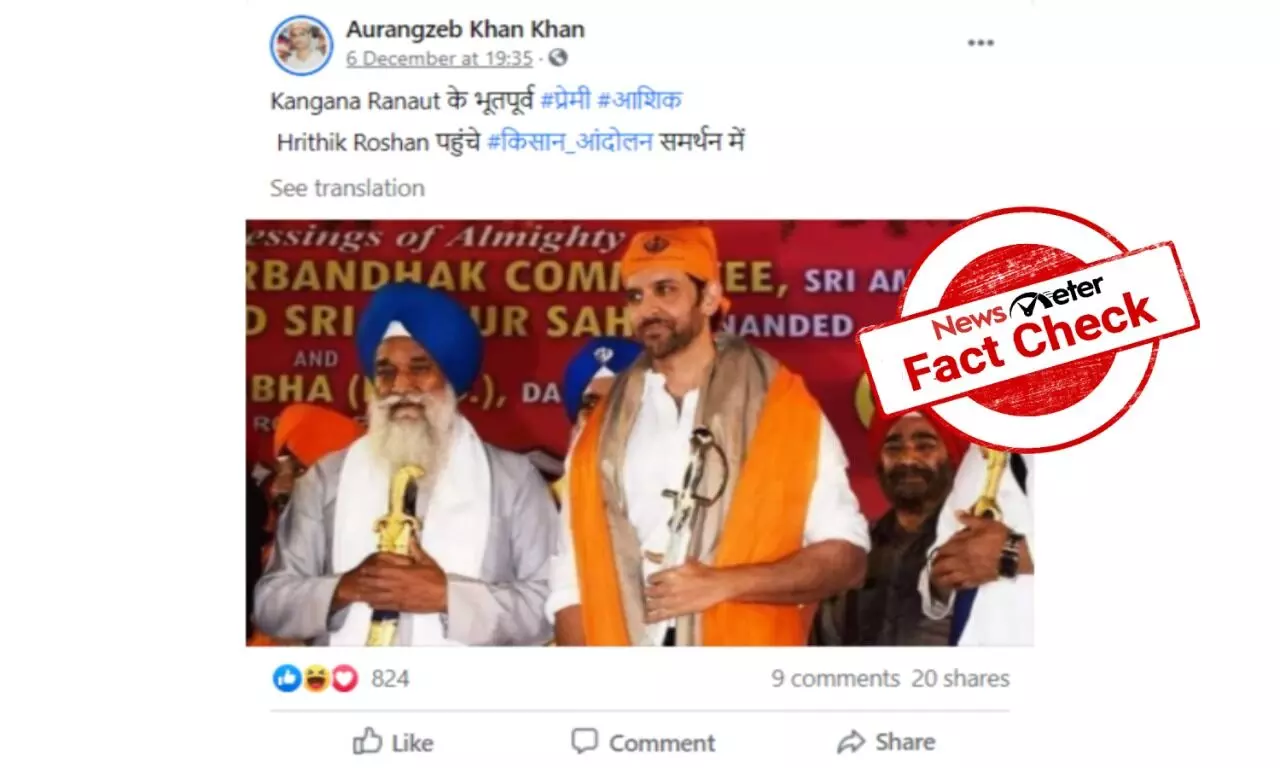 Hyderabad: A photo of Bollywood actor Hrithik Roshan, wearing a saffron scarf and holding a sword, posing with a group of Sikhs has been widely shared on social media. The users have claimed that the actor was participating in the ongoing farmers' protests.
Several Facebook users shared the photo with the caption, "Kangana Ranaut's ex-lover Hrithik Roshan came out to support farmers' protests (translated)."
(Archive)

The photo, with a similar caption, was also shared on Twitter.
(Archive)

Fact check:
The photo was taken during the Guru Gobind Singh birth anniversary celebrations in 2018 and is not related to the ongoing farmers' protests in Delhi.
NewsMeter performed a reverse image search on Google and found a YouTube video dating back to 6 January 2018. The video is titled "Hrithik Roshan ATTENDS Celebrations Of Guru Gobind Singh Birth Anniversary" and was uploaded by a verified YouTube channel, Bollywood Spy. The thumbnail of the video is the same as the viral picture.
The viral photo can be spotted in similar videos uploaded by verified YouTube channels IANS and Movie Talkies on 8 January 2018.
NewsMeter also found a tweet with several photos from the same event posted on 6 January 2018.
(Archive)

The viral photo of Hrithik Roshan attending Guru Gobind Jayanti in 2018 has been shared with false claims that he joined the ongoing farmers' protests. Therefore, the claim is FALSE.

Claim Review :
photo of Hrithik Roshan in ongoing farmers protests
Claimed By :
Social Media Users