Fact Check: 4-eyed animal was not discovered in South Sudan, photo shows sculpture of mythical creature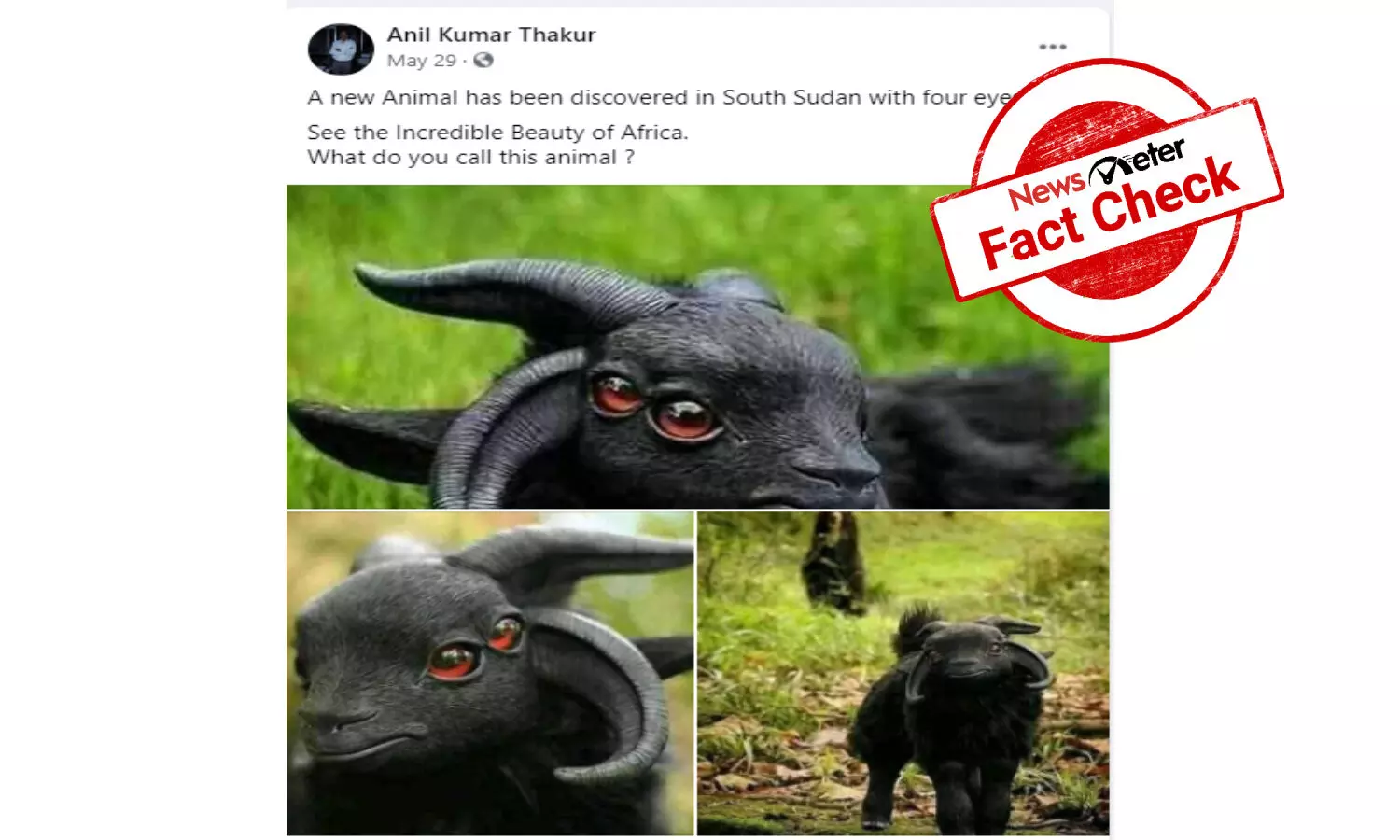 Hyderabad: A photo of a four-eyed goat-like animal that was reportedly discovered in South Sudan has gone viral on social media.

A Facebook user shared the photo and wrote, "A new Animal has been discovered in South Sudan with four eyes. See the Incredible Beauty of Africa. What do you call this animal?"
Fact Check:
NewsMeter found that the photo is of a figurine of a Basque mythical creature made by a Spanish artist.
We performed a reverse image search and found that the photo was uploaded on the Instagram page 'fuegofatuoart' that belongs to Spanish artist Alvaro Herranz, a sculptor and a creative artist.
Another post with a similar image read, "Let me introduce you this little baby Akerbeltz. Akerbeltz is a mythical creature from Basque mythology in northern Spain. Originally considered a nature and animals protector, its link to witches and covens from the ancient ages made christian religion consider them evil creatures related with the devil. Whichever simbolism you prefer to believe in, it seems a good creature for this spooky season of the year. What do you think?(sic)"
Claim Review :
4-eyed animal was discovered in South Sudan
Claimed By :
Facebook Users