FACT CHECK: Crowd in Bangladesh passed off as reception accorded to Asaduddin Owaisi in UP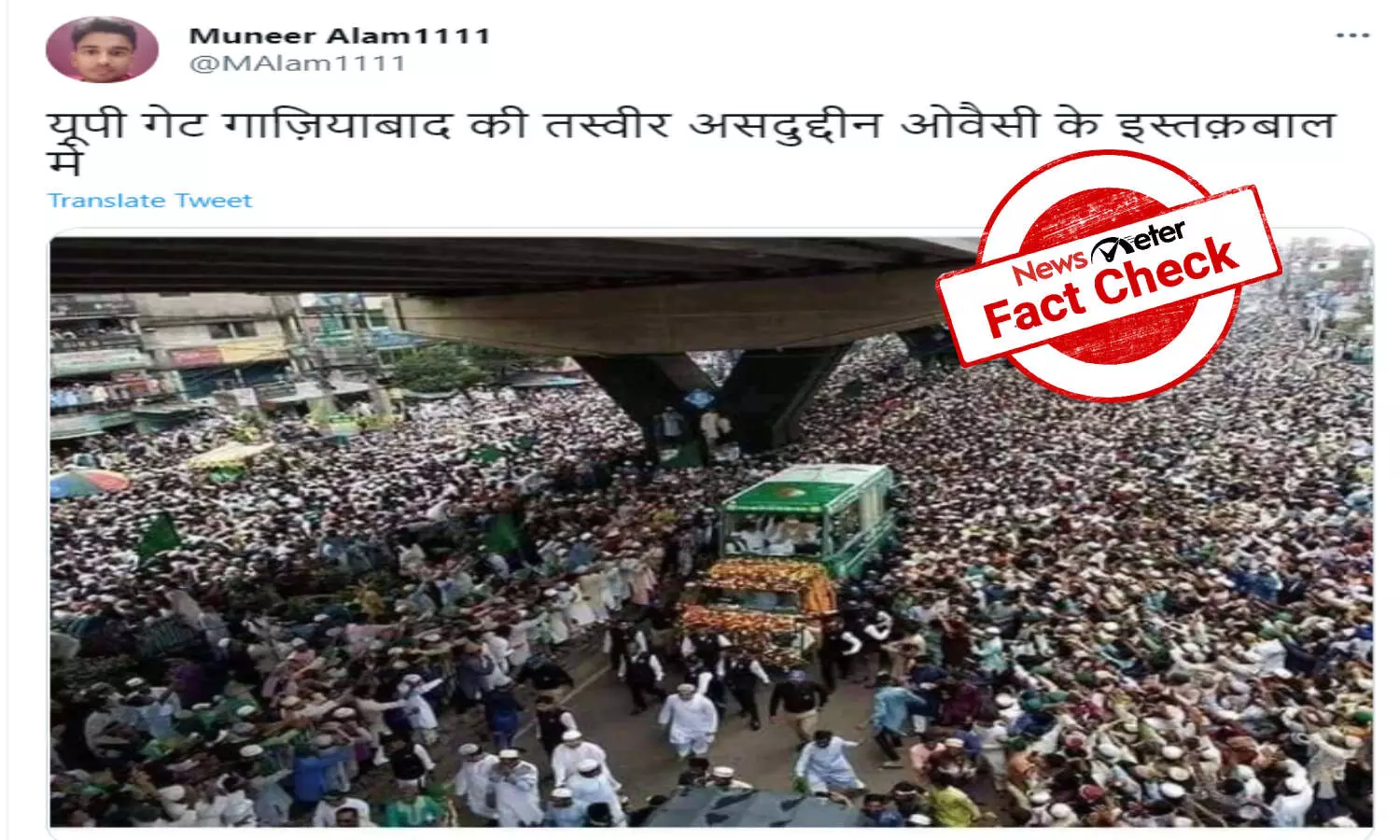 HYDERABAD: An image of a huge crowd is viral on social media. Users claim the crowd has gathered at Uttar Pradesh Gate in Ghaziabad to welcome All India Majlis-e-Ittehadul Muslimeen (AIMIM) chief Asaduddin Owaisi.

"Photo from UP gate, Ghaziabad to welcome Asaduddin Owaisi," reads the claim.

It is being shared against the backdrop of the upcoming 2022 Uttar Pradesh elections.
Original claim: यूपी गेट गाज़ियाबाद की तस्वीर असदुद्दीन ओवैसी के इस्तक़बाल मे.
FACT CHECK:
The claim is false. The image is not linked to Uttar Pradesh.

NewsMeter found a youtube video from 2019 that displays Jashne Juluse Eid E Miladunnabi procession in Chittagong, Bangladesh. A few frames of the video match the viral image.

We also found a similar image from 2019 on a Facebook post. This clearly shows that the pictures are from Chittagong.

A similar image of the procession was also published in a 2019 report by Daily Sun, a leading English newspaper in Bangladesh. The caption reads, "Thousands of Muslim devotees take part in a procession 'Jashne Julush' in Lalkhan Bazar area of Chattogram (Chittagong) on Sunday to observe the holy Eid-e-Miladunnabi."

All this clearly indicates that the viral image is neither recent nor linked to Asaduddin Owaisi's UP visit. Thus, the claim is false.

Claim Review :
Image shows crowd welcoming Asaduddin Owaisi in Uttar Pradesh
Claimed By :
Social Media Users