Fact check: Doctored caricature shared online has not been created by American cartoonist Ben Garrison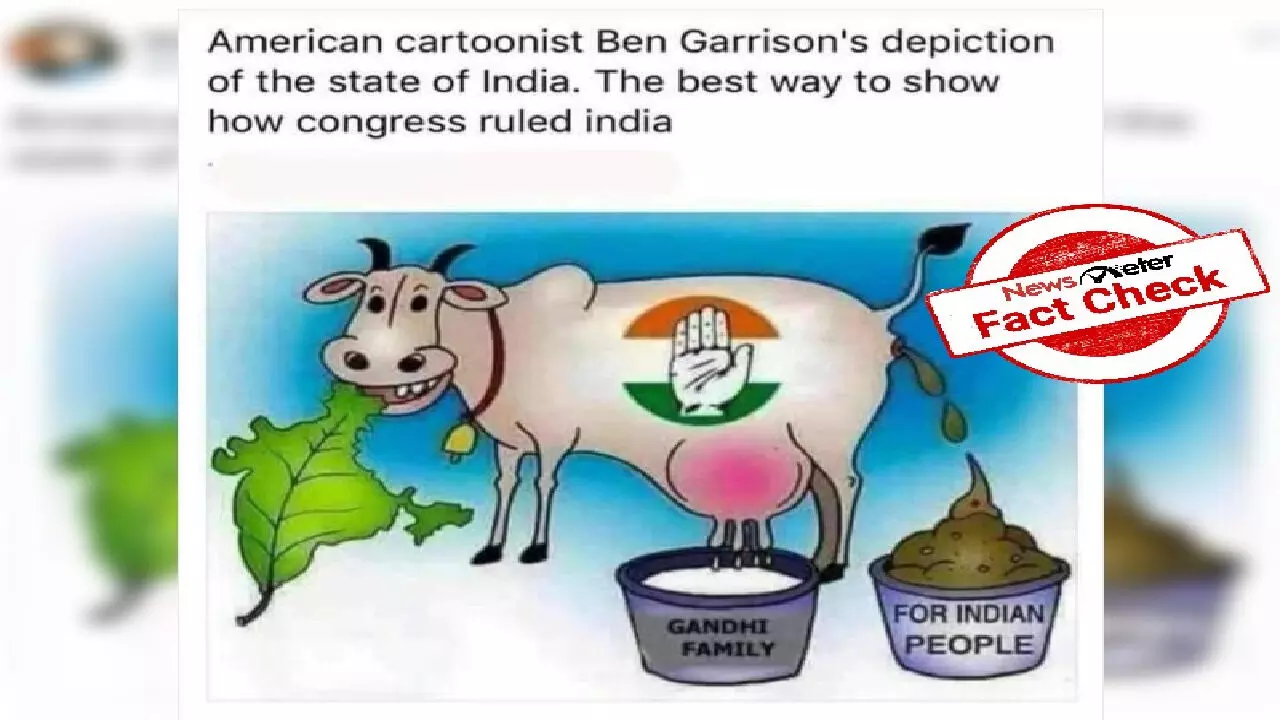 A caricature showing a cow eating a leaf-shaped like India and releasing milk into a bucket named 'Gandhi Family' and dung into another bucket named 'For Indian People', has been shared on social media claiming it was created by American Cartoonist Ben Garrison.
This is in circulation on Whatsapp too.
The same image was also shared with other texts.
Fact Check:
The claim that the viral cartoon has been created by American Cartoonist Ben Garrison is FALSE.

The original picture was first shared by Amal Medhi in September 2015. Amal Medhi is a political cartoonist. We can see that it is the original cartoon posted by Amal Medhi. The original cartoon shows different text written on the buckets. On the bucket with milk filling up, it says 'For foreign investors' and other bucket shows 'For Indian people'.
Several other cartoons are also seen on his account related to Indian politics.
There have been several doctored versions of this cartoon been circulation over the years.

Taking to his Twitter account, Ben Garrison has denied the reports that he created cartoons relating to Indian Politics.
Claim Review :
Doctored caricature shared online has created by American cartoonist Ben Garrison
Claimed By :
Social Media Users