FACT CHECK: Funeral procession of MNS leader Jameel Shaikh passed off as Ahmed Patel's last journey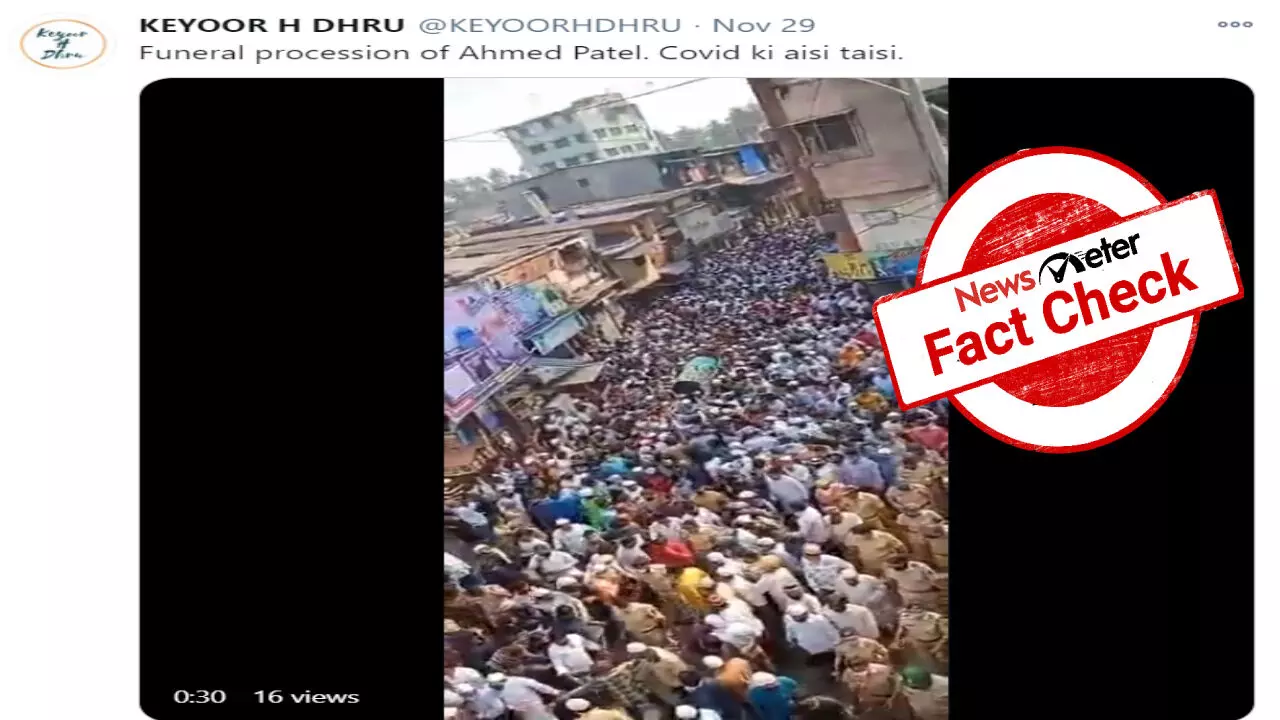 Hyderabad: A video of a massive crowd at a funeral is viral on social media. Users claim that the funeral procession was held for senior Congress leader Ahmed Patel, who passed away on November 25.

Many social media users have shared this video questioning as to why no social distancing protocol was taken amid the coronavirus pandemic. (archive)
(click here and here to view similar claims)

FACT CHECK :
The video of the crowd that is claimed to be from the funeral procession of Ahmed Patel is being shared widely with false claims.

NewsMeter searched for reports of Ahmed Patel's funeral procession and found that the coffin seen in the viral video is different from that of Patel's.

https://www.dnaindia.com/india/video-ahmed-patel-laid-to-rest-in-gujarat-s-bharuch-2858696

We also found that a vehicle in one of the videos that had the number plate 'MH 04 and as per the official website of Department of Motor Vehicles, this number plate corresponds with Thane, Maharashtra. It should be noted that Ahmed Patel's procession took place at his native Piraman village at Ankleshwar in Gujarat's Bharuch district.

We then performed a reverse image search and found similar videos from a different angle uploaded by Mumbai Mirror and Zee News. These reports state that the funeral procession was of an MNS leader. Jameel Shaikh, president of the civic ward in Thane city, was shot dead on a crowded road by two bike-borne assailants in the Rabodi area on November 23.

Thus, the viral video is of the funeral of Jameel Shaikh and not Ahmed Patel. Hence, the claim is false.