FACT CHECK: German farmers in viral video are protesting against fertilizer rules, not supporting Indian farmers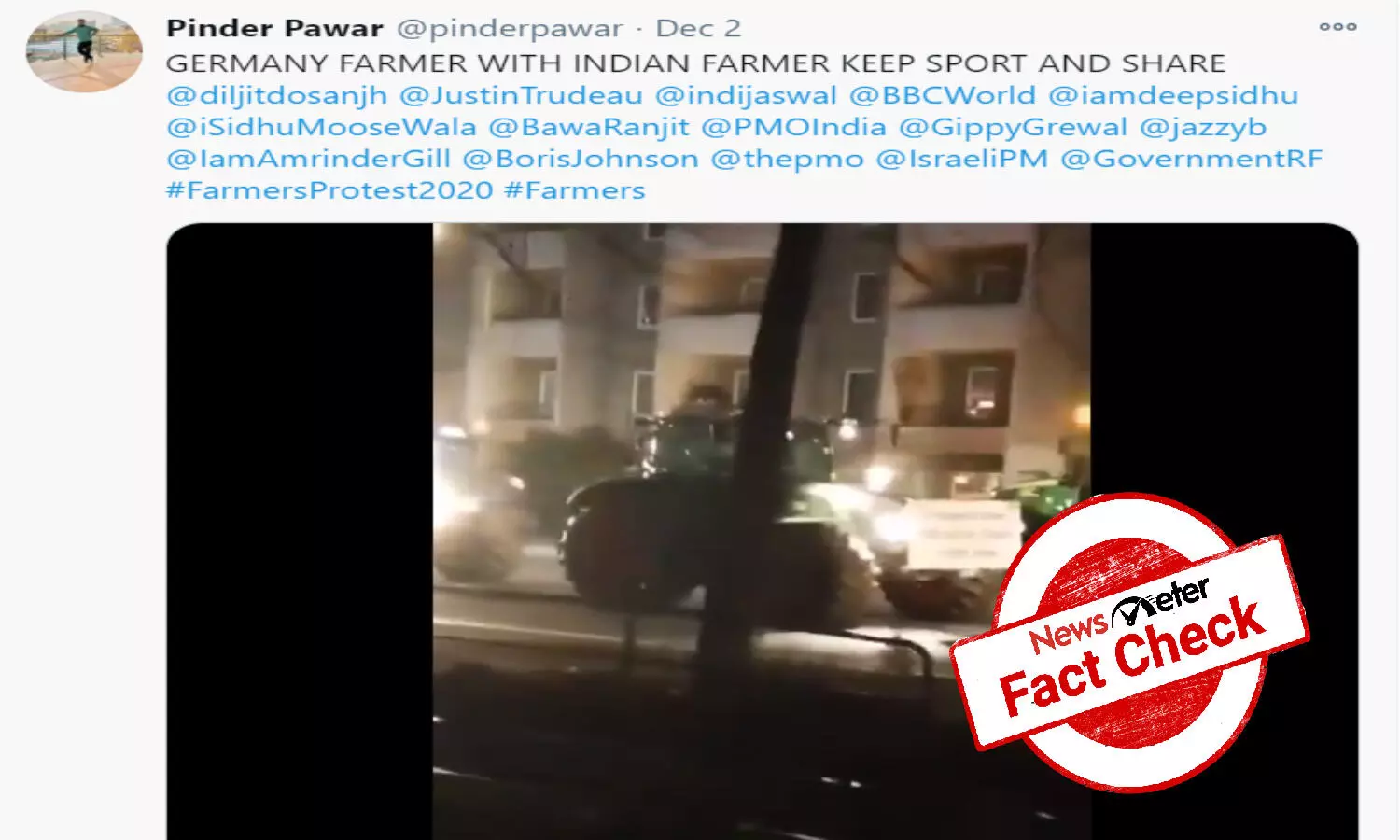 HYDERABAD: A video of farmers driving tractors and protesting in Dresden, Germany is viral on social media. Users claim that they were supporting the Indian farmers protest against the recently passed farm laws.

The video was shared with the caption 'Germany farmers in favor of Indian farmers (sic).'
Click here for the archive.

Hindi TV channel, News24 also shared the video with the claim that German farmers were supporting the Indian farmers. (Click here to view).

FACT CHECK :
After watching the video carefully, we found that the farmers were indeed from Germany. The man shooting the video can be heard saying that the farmers in Germany are out in the streets to support Indian farmers against Modi. However, the protest is not against the Farm Laws. According to several reports, the framers gathered to protest against the new fertilizer regulations set by the state government in Saxony.

We performed a keyword search using hints from the words spoken by the man recording the video and found a report by a German news outlet `Sachsische De' that carried visuals similar to the viral video. The report states that "Hundreds of farmers from all over Saxony came to Dresden with their tractors on Monday afternoon to demonstrate in front of the Saxon Ministry of Agriculture. They protested against the fertilizer ordinance".

According to other reports by DW and Freie Presse, the reason for the protest is the new fertilizer rules. "As a result, the state farmers' association and the `land creates connection' association fear significant production restrictions. They are calling for the so-called red areas, where particularly strict requirements for fertilizer use are threatened due to high nitrate pollution in the groundwater, to be reduced by 80 percent".

Apart from this, Till Eckert, a Germany-based fact-checker organization, Correctiv.org, confirmed to THE QUINT that the video was indeed from Dresden and that the protest was for demanding a reduction in red areas in the fertilizer ordinance.

Evidently, it is clear that the farmers in Germany were protesting against the fertilizer regulations by the state government in Saxony. Hence, the claim is false.

Claim Review :
German farmers in viral video are supporting Indian farmers
Claimed By :
Twitter Users