Fact Check: Image of dustbins with 'Pakistan Murdabad' stickers shared with misleading claim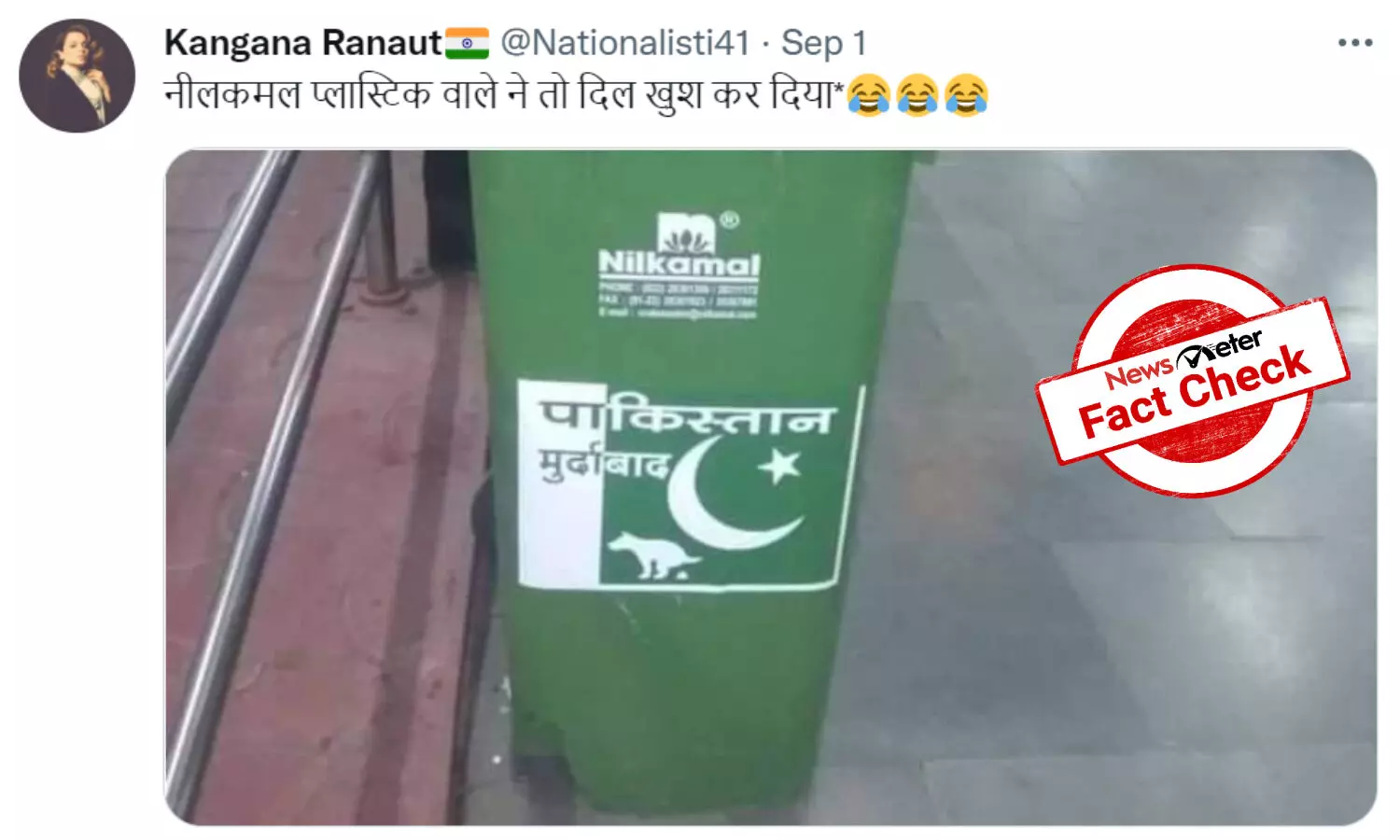 Hyderabad: An image of a dustbin with a sticker of 'Pakistan Murdabad' is viral on social media. Users claim that the Nilkamal Furniture Company had exhibited patriotism by affixing anti-Pakistan stickers on their dustbins.
Fact Check
The claim is misleading.

NewsMeter firstly performed a keyword search which led us to a report on the website of Patrika published on February 22, 2019. According to the report, someone pasted a sticker of Pakistan's flag on dustbins at Udaipur railway station. The railway officials did not even know who put these stickers and when. On being informed by the magazine, the officials swung into action and got these stickers removed by hand. Sources said that stickers were removed from around 10 to 12 dustbins kept at the station.

We then found another report by Udaipur Times published on February 22, 2019. The report stated that Udaipur railway station authorities were taken aback at the news of stickers pasted on the dustbins. The stickers read "Pakistan Murdabad''.

The authorities have no clue as to who pasted these stickers on the dustbins and when. The stickers reading "Pakistan Murdabad '' bore the flag of Pakistan. When the authorities were informed about this, they had the stickers removed in a jiffy. 10 out of 12 dustbins had these stickers.
We compared the original Nilkamal dustbin picture and the viral image.
It is therefore evident that the claim is misleading. 'Pakistan Murdabad' stickers on the dustbins were not affixed by the 'Nilkamal' furniture company.

Claim Review :
Nilkamal furniture company had exhibited their patriotism by affixing anti-Pakistan stickers on their dustbins
Claimed By :
Social Media Users