Fact Check: Image of petrol bill with message against voting for Modi is entirely doctored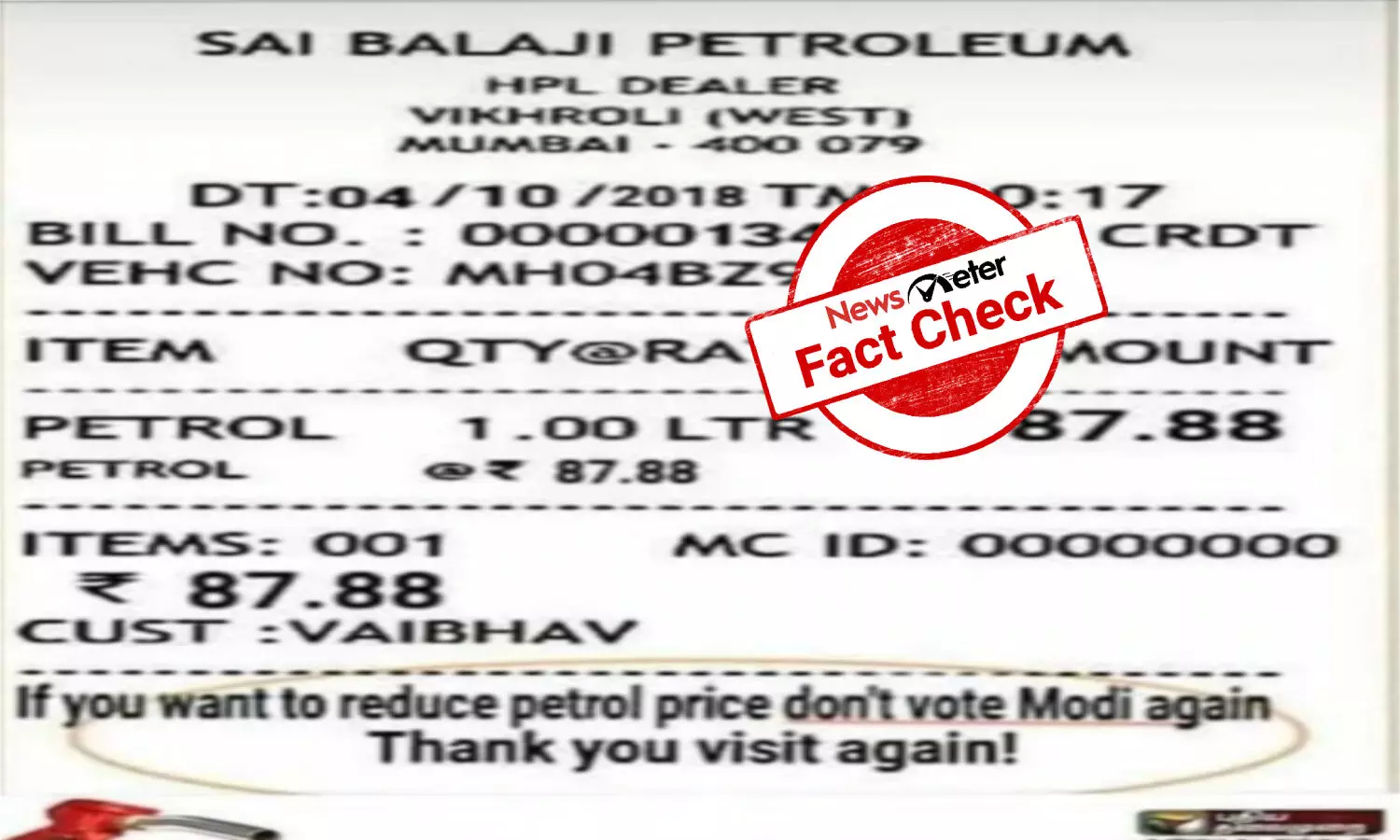 Hyderabad: An image of a petrol bill, apparently issued by an HPL dealer named Sai Balaji Petroleum in Mumbai's Vikhroli, went viral on social media. The text in the bill read, "If you want to reduce the petrol price don't vote for Modi again."
Archived versions of similar posts can be seen here and here.

Fact Check
NewsMeter found that the image has been doctored entirely as no such fuel station exists in Vikhroli.
According to the image, Balaji Petroleum is an HPL dealer. However, there is no such petroleum company in India. The abbreviation of Hindustan Petroleum Corporation Limited is HPCL and not HPL. We also searched for fuel stations by the name of Sai Balaji Petroleum in Mumbai's Vikhroli area and could not find any.
Secondly, in 2018, a similar bill went viral and the HPCL tweeted that there is no such HPCL pump in Vikhroli.
We also found another tweet by HPCL on February 23, 2021, where it clarified that the format of the viral bill does not match with the format of the bill issued by the company's dealers. It also stated that the company's name has been wrongly mentioned as HPL in the bill.
Hence, it is clear that the bill in question is fake and the message on it against voting for Prime Minister Narendra Modi is doctored.

Claim Review :
Image of petrol bill with message against voting for Modi
Claimed By :
Social Media Users