Fact Check: Morphed image of Cristiano Ronaldo holding Nepali rapper Yama Gautam's sketch goes viral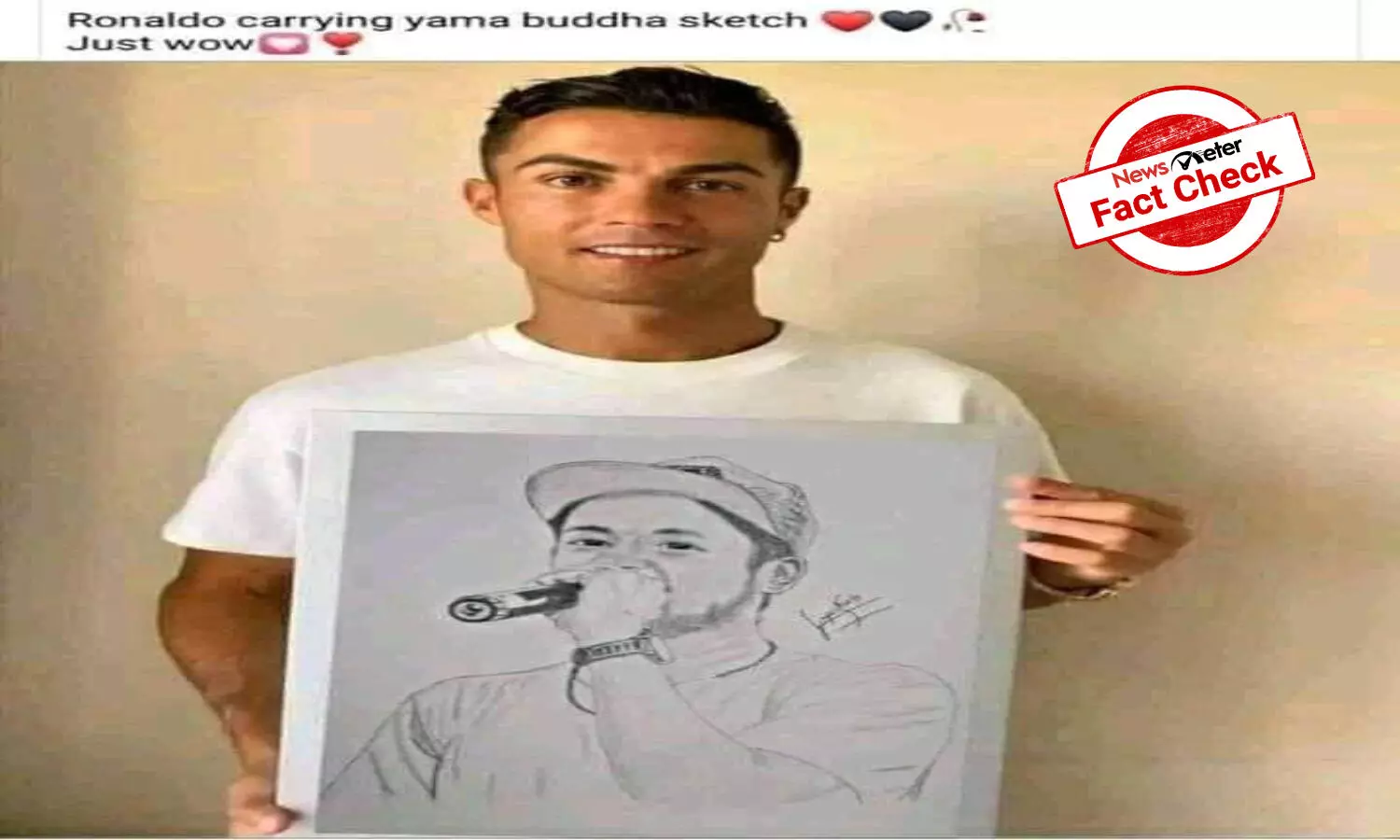 Hyderabad: A photo of Portuguese footballer Cristiano Ronaldo holding a sketch of Nepali rapper Yama Buddha is being shared on social media.

Social media users are sharing the image with the caption, "Ronaldo carrying yama buddha sketch (sic)."
NewsMeter performed a Google reverse image search which led us to Cristiano Ronaldo's Instagram page where he had shared a photo on 3 September 2021. In the post, Ronaldo is seen holding a Guinness World Records certificate for the most goals scored in international football (soccer) matches by an individual (male) between 2003 and 2021.
We also found that the image was posted on the verified Facebook page of Guinness World Records and on its official website.
"The Portuguese football player has broken the record for most goals scored in international soccer matches (male) during Portugal vs Ireland match played on 1 September 2021 at the Algarve Stadium (Portugal)," read the report published on the Guinness World Records website.

Reports by News 18, Talksport, and Republic World had reported about the footballer breaking the Guinness World Records for the most goals scored by a male player in international matches.
"I'm very happy, not only because I beat the record but for the special moments that we had. Two goals at the end of the game are so tough, but I have to appreciate what the team did. We believed until the end," News 18 quoted Ronaldo as saying.
Further, we compared the viral image with the original image and noticed that the background, facial expressions, and the way Ronaldo is holding the frame is the same in both.
A photo of Ronaldo holding the Guinness World Records certificate has been morphed to show the footballer holding a sketch of Nepali rapper Yama Buddha. Hence, the claim is false.

Claim Review :
Photo of Ronaldo holding a sketch of Yama Buddha.
Claimed By :
Social Media Users