Fact Check: Old video of flooded ISKCON temple in Mayapur shared as Tirupati ISKCON temple submerged in floodwater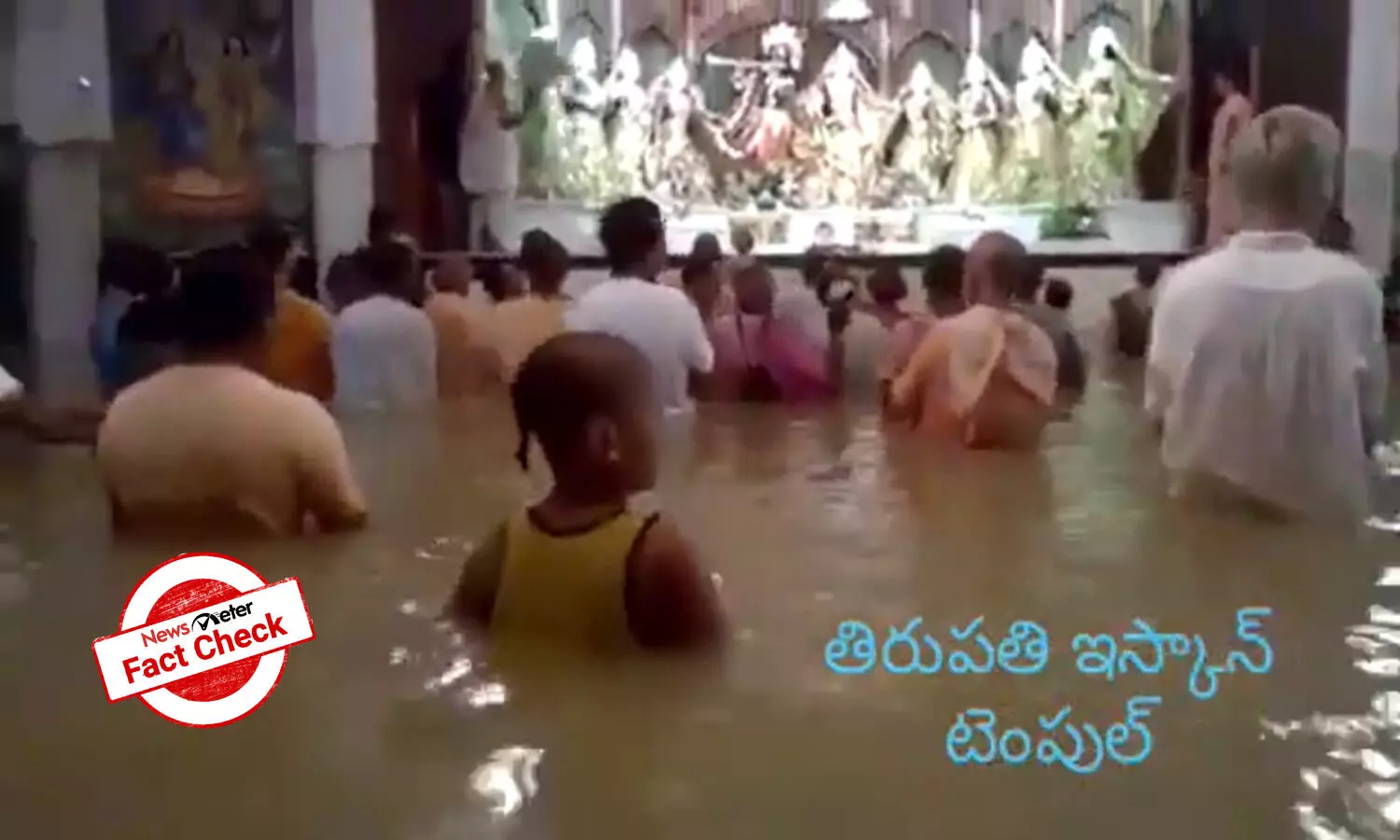 Hyderabad: Heavy rain and flood wreaked havoc in Tirupati and the city is yet to recover. A report by Eenadu from 23 November 2021 said that many in Tirupati are still submerged underwater.

Amidst this, a video of a flooded temple and devotees offering prayers is widely being shared on social media. It is being claimed that the video is from the Tirupati ISKCON temple.
Click here and here to watch the video.
Fact Check
The claim is false.
NewsMeter ran a keyword search and was directed to a video uploaded on the YouTube channel 'Radhesyamaji 108' on 11 August 2015. The title of the video read "Iskcon Mayapur Flood Aug 2015". A clip similar to the viral video can be seen at the 1:08-minutes mark.
A similar video was also published on another YouTube channel 'Hare Krsna TV' on 4 August 2015 with the title "Devotees enjoying Flood inside temple hall in Mayapur". The visuals similar to the viral video can be seen from 0:37 seconds.
The Facebook page Mayapur ISKCON Yatra had on 8 August 2020 uploaded several images of the Mayapur ISKCON temple submerged in the floodwaters. The images also included similar visuals that were seen in the viral video.
It is therefore evident that the claim made through the viral post is false. The viral video shows the flooded Mayapur ISKCON temple and not the Tirupati ISKCON temple.
Claim Review :
A video of Tirupati ISKCON temple submerged by floodwaters.
Claimed By :
Social Media Users