FACT CHECK: Old video of police attacking unconscious man in Bihar passed off as recent brutality in Assam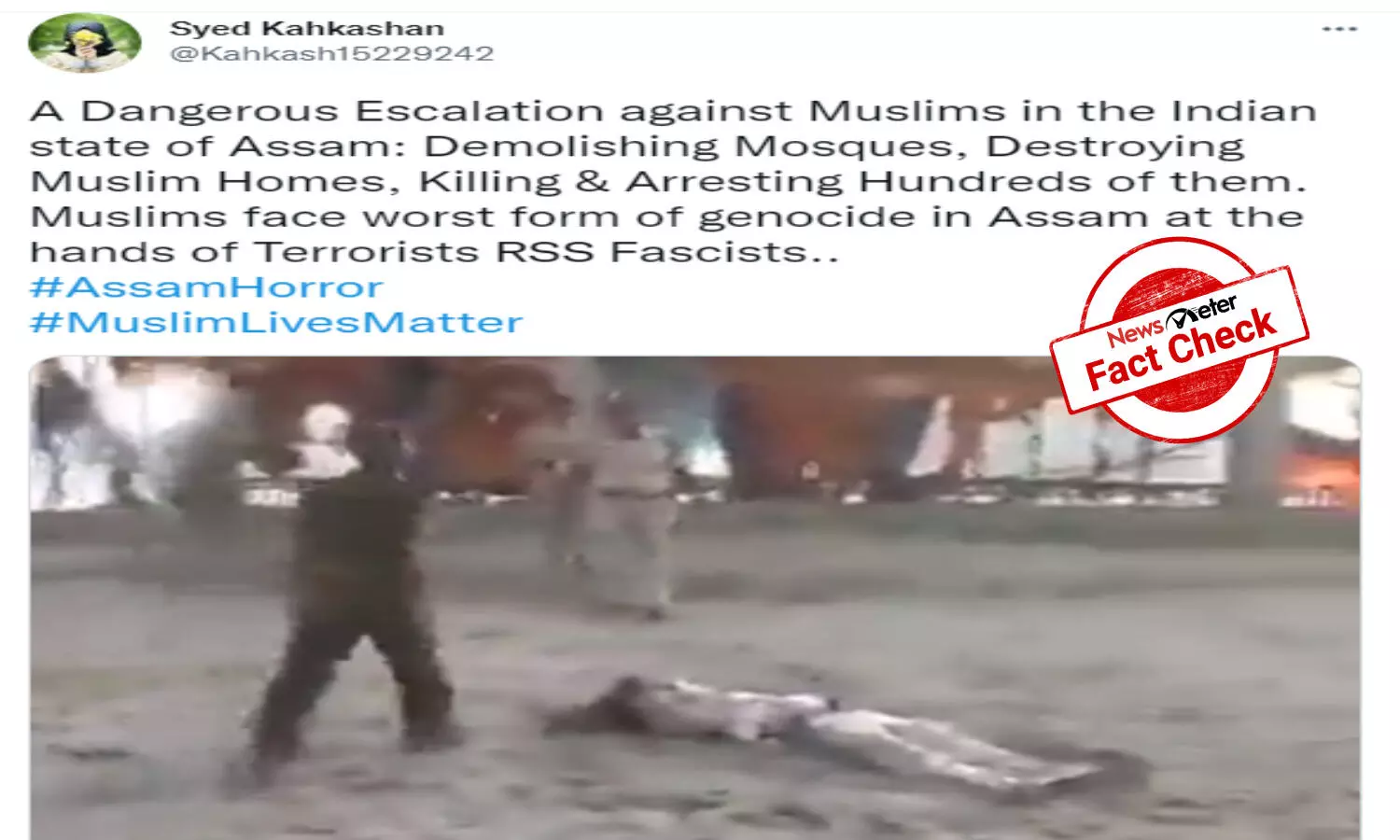 HYDERABAD: Assam police arrested a photographer who stomped on the body of a protester during an eviction drive at Darrang. The photographer has been identified as Bijoy Bonia.

https://www.facebook.com/shahzad.qaiser.965/posts/6109699912435917

FACT CHECK:
The claim that the incident took place recently in Assam is false.

NewsMeter performed a reverse image search using relevant keywords and found a video by NSTV India from June 2011 that carried the same visuals. It has titled the video "ARARIA POLICE FIRING.'' Araria is a city situated in the northern part of Bihar.

https://www.youtube.com/watch?v=ogMU46874hU

Using this hint, NewsMeter searched online for news reports and found that the incident had been covered by India Today, The Wire, and The Indian Express. The deceased man in the video was identified as Mustafa. "On June 3, 2011, four people were shot dead by the police here during a protest against the blocking of a village road by a private factory. Two were young men who were barely beyond 20 years old, one a mother of three children, and the other a ten-month-old infant. In a video recording of the incident, you can see a young man lying in the sand, breathing; his name was Mustafa, and a few seconds in, a constable from the Home Guard, Sunil Kumar Yadav, brutally jumps on him, abusing him, again and again; a senior officer can be heard saying 'sazaa mil gayi' ('he's got his punishment') in the background," the Wire reported.

The Indian Express reported that all the victims belonged to the minority community. Three persons were killed and over a dozen villagers were injured. Araria SP Garima Mullick and four other policemen were also injured in the incident.

A decade-old incident of police attacking a man in Bihar has been falsely shared as a recent case in Assam.

Thus, the claim is false.
Claim Review :
Video of policeman attacking unconscious man is a recent incident from Assam
Claimed By :
Social Media Users