Fact check: Old video of Sikhs raising pro-Khalistan slogans passed off as farmers protest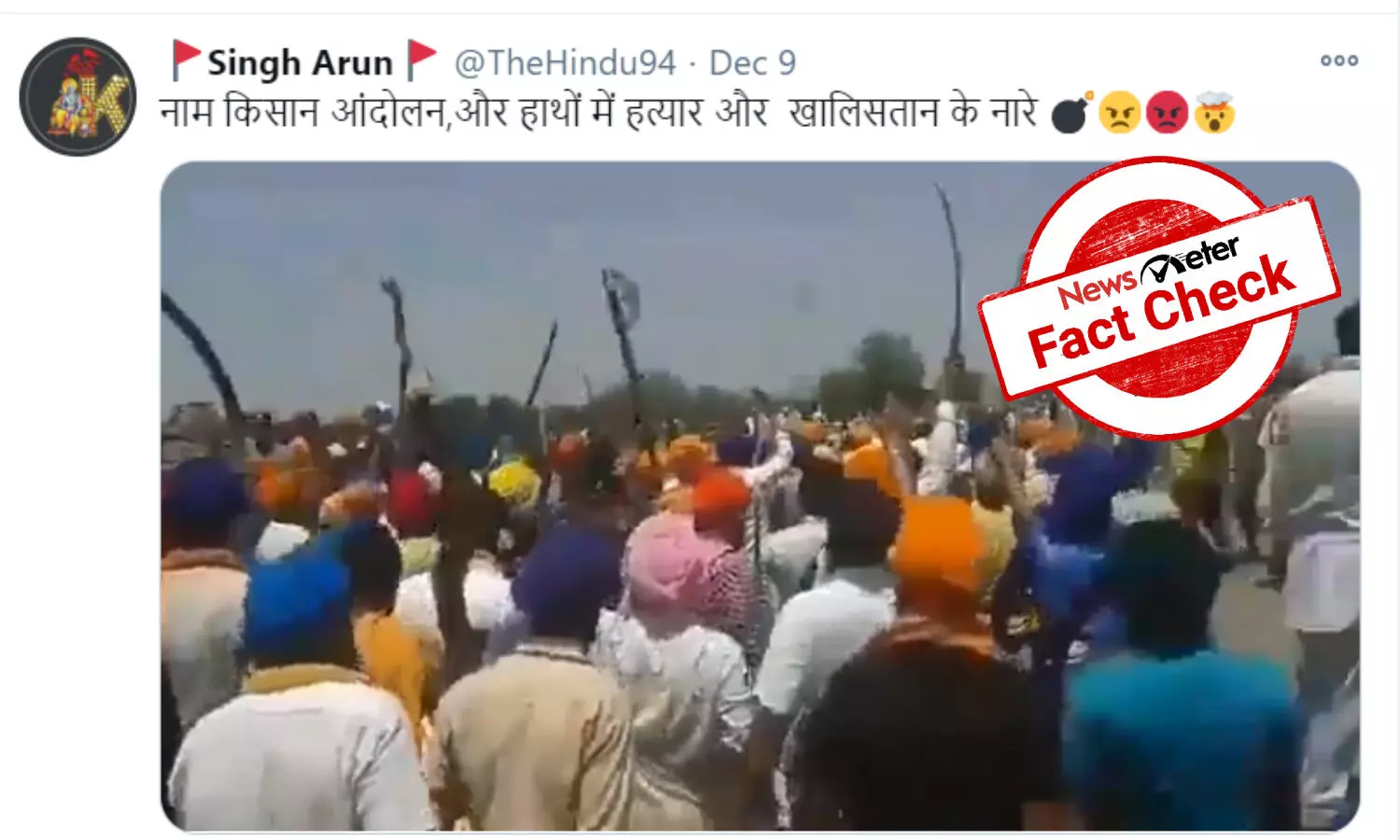 Hyderabad: A video from 2016 of Sikh men armed with swords in Beas, Punjab is viral on social media. Users claim that these men are shouting 'Khalistan Zindabad' slogans during farmers protest.

Several users shared the video with the caption: "It's called farmers' protest but they have weapons in hands and are raising slogans of Khalistan."
Click here to view the archive and here for a similar claim.

FACT CHECK:
NewsMeter found that this video is from 2016. It is linked to Sikh groups gathering at the Beas Bridge in Punjab against Hindu right-wing group Shiv Sena's call for a "lalkar rally."

A reverse image search was performed and this led to a YouTube video by Khalsa Gatka Group from 26 May 2020 titled, "Live From Beas (Shiv Sena not Come to Amritsar)". It should be noted as this video was available on the internet since May 2020. It is not related to the ongoing farmers' protest.

We also found news reports by Hindustan Times and Times of India from May 2016.

"Even as Hindu right-wing Shiv Sena had called off its Lalkar Rally about three days back, Sikh hardliners assembled at the proposed site—the Beas bridge—on the National Highway -1 on Wednesday to challenge them", reads Hindustan Times.
The viral video is circulating with the false claim of the men raising the 'Khalistan Zindabad' slogans during the farmers protest. The video is neither related to the farmers' protest nor is recent. The men in the video were protesting during Lalkar Rally in 2016.

Hence, the claim is false.
Claim Review :
Sikhs raising pro-Khalistan slogans in farmers protest
Claimed By :
Twitter Users