Fact Check: Photo from 2018 journalists' protest passed off as recent anti-BJP rally in Kolkata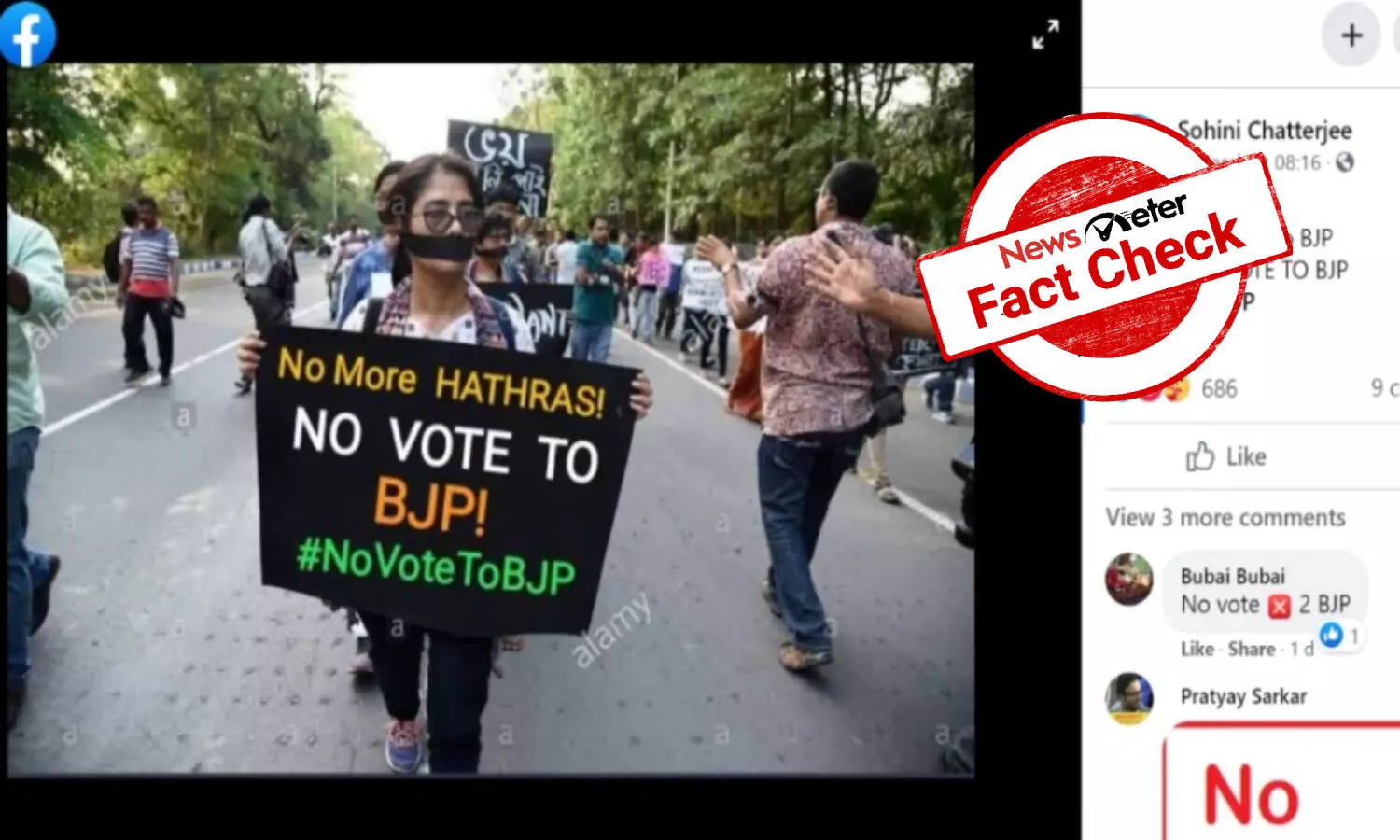 Hyderabad: With the West Bengal elections just a few days away, several activists have started a "No Vote to BJP" campaign in Kolkata. Amidst this, an image of a woman with a black scarf around her mouth and holding a placard that reads "No More HATHRAS! NO VOTE TO BJP! #NoVoteToBJP" has gone viral on social media.
The archived versions can be seen here and here.

Fact Check:
NewsMeter found that this image is old and has been morphed.
We performed a reverse image search and found the same image on the website Alamy. However, the placard on this photo reads " Shut Camera". This picture was taken when journalists protested against the ruling party's alleged attack on journalists across Bengal during the panchayat nomination coverage in 2018. The rally started at Mayo Road Mahatma Gandhi Statue and culminated at Dorina Crossing in Kolkata. Several journalists, cameramen, and photojournalists took part in the protest rally and wore black bands on their arms and covered their mouths with black scarfs.
We also found a news article by National Herald that had carried the same picture of the woman with the placard that read "Shut Camera".
It is clear that the viral image has been MORPHED and passed on with false claims.

Claim Review :
Photo from anti-BJP rally in Kolkata
Claimed By :
Social Media Users