Fact Check: Photo of protesting farmers facing water cannons from 2018 march, not recent Delhi Chalo protest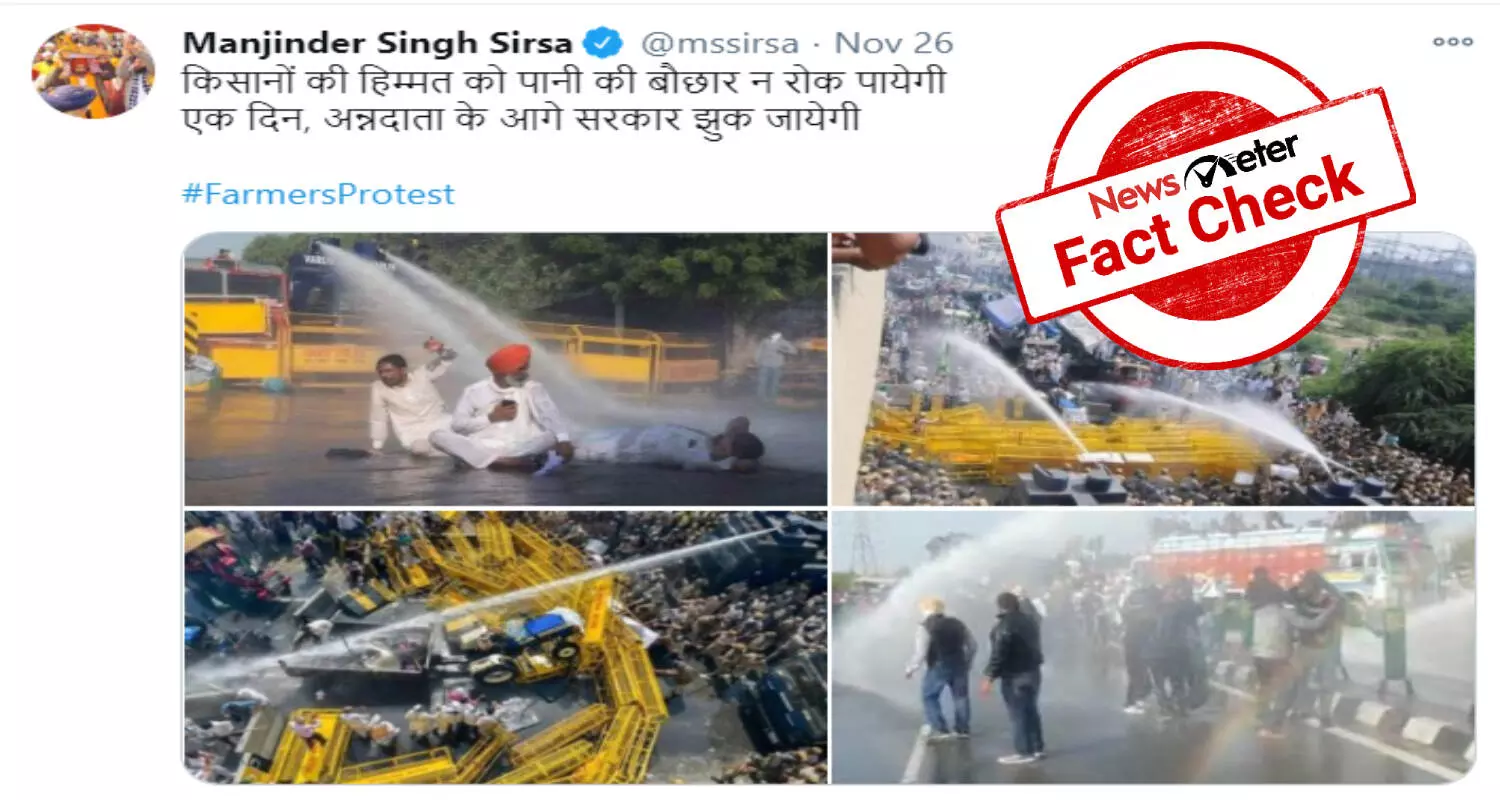 Hyderabad: On 25 November, farmers marched towards Delhi as part of their 'Delhi Chalo' demonstration against the three farm laws passed by the Central government. Farmers from Punjab faced water cannons and broke police barriers as they pushed towards the national capital. (Read here)

Amidst this, an image showing the police using water cannons on a group of protesters has become viral on social media with the claim that the photo is related to the ongoing farmers' protest.

Many political leaders and journalists have shared this image in the last few days. (Click here and here to view archives)
Fact Check:
Although it is true that water cannons were used by the police against the protesters during the recent farmers' march, the viral image is not related to the 2020 'Delhi Chalo' protest.
NewsMeter performed a reverse image search and found an article by First Post from October 2018 that had the image. According to the report, this photo is from a 'Kisan Kranti Padyatra' in 2018.
We then performed a keyword search using the keywords 'Kisan Kranti Padyatra' and found that "Thousands of farmers had marched towards Delhi over demands ranging from farm loan waiver to cut in fuel prices, blocking traffic movement on arterial roads leading to the national capital". The viral image is from 2018.
We also found reports by News Nation, Pratidin Time, and The Wire. The police, according to The Wire, resorted to water cannons and tear gas to contain the over 70,000 protesting farmers.

Although the police did use water cannons during the recent 'Delhi Chalo' protest, the viral image is from 2018 and not related to the recent event. Hence, the claim is FALSE.
Claim Review :
Photo of protesting farmers facing water cannons from Delhi Chalo protest
Claimed By :
Social Media Users