Fact Check: Photos of US soldiers killed in 2017 aircraft crash shared as images of Kabul attack victims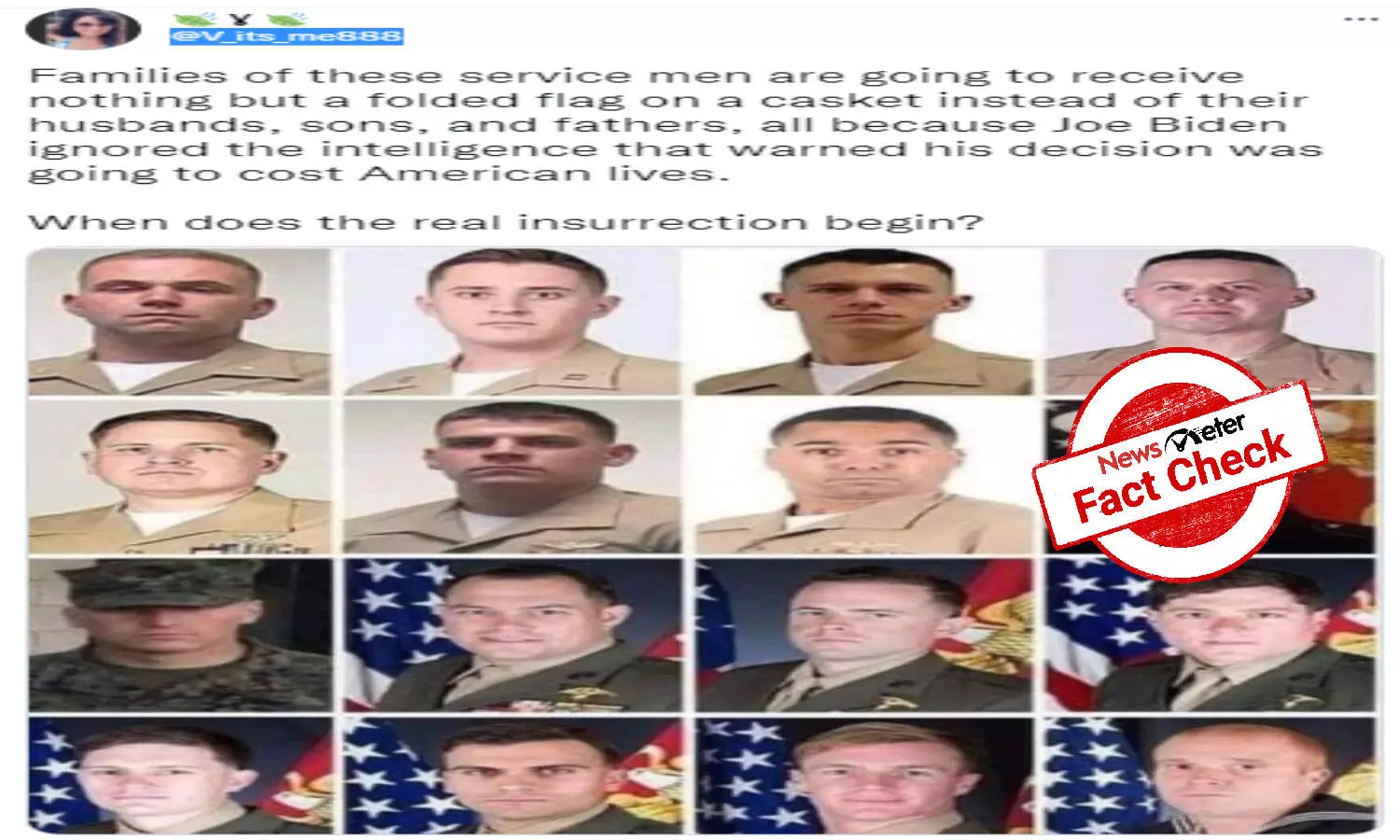 Hyderabad: A suicide bombing outside Kabul airport in Afghanistan left at least 92 people, including 13 US troops, dead on 26 August. Following this, a photo collage of several US soldiers went viral on social media with the claim that these were the soldiers killed in the Kabul attack.

One of the claims read, "May God bless these Marines, Sailor and their families #USMC #Marines #AfghanistanDisaster."
Archive links:
Fact Check
The claim is false.
First, NewsMeter performed a reverse image search and found a report by USA Today and ABC News from 2017 that also carried the same image. According to the reports, the photos are of the US service members who died in an aircraft crash on 10 July 2017. The incident took place when a KC-130 Hercules aircraft crashed in Leflore county (Mississippi) killing 15 Marines and a Navy corpsman. The same was also reported by Lohud.
Second, reports by CBS News and NPR said the US department of defense has released the names of the 13 service members who were killed in the 26 August attack at the Kabul airport. The department said 11 Marines, an Army soldier, and a member of the Navy were identified as those killed in the attack.

Clearly, the viral image is of those US service members who died in a 2017 aircraft crash. It is not linked to the recent suicide attack in Afghanistan. Hence, the claim is false.
Claim Review :
Photos of US troops who were killed in August 2021 suicide attack in Afghanistan.
Claimed By :
Social Media Users