Fact check: Picture of tomb in Prayagraj passed off as mosque at Old Delhi railway station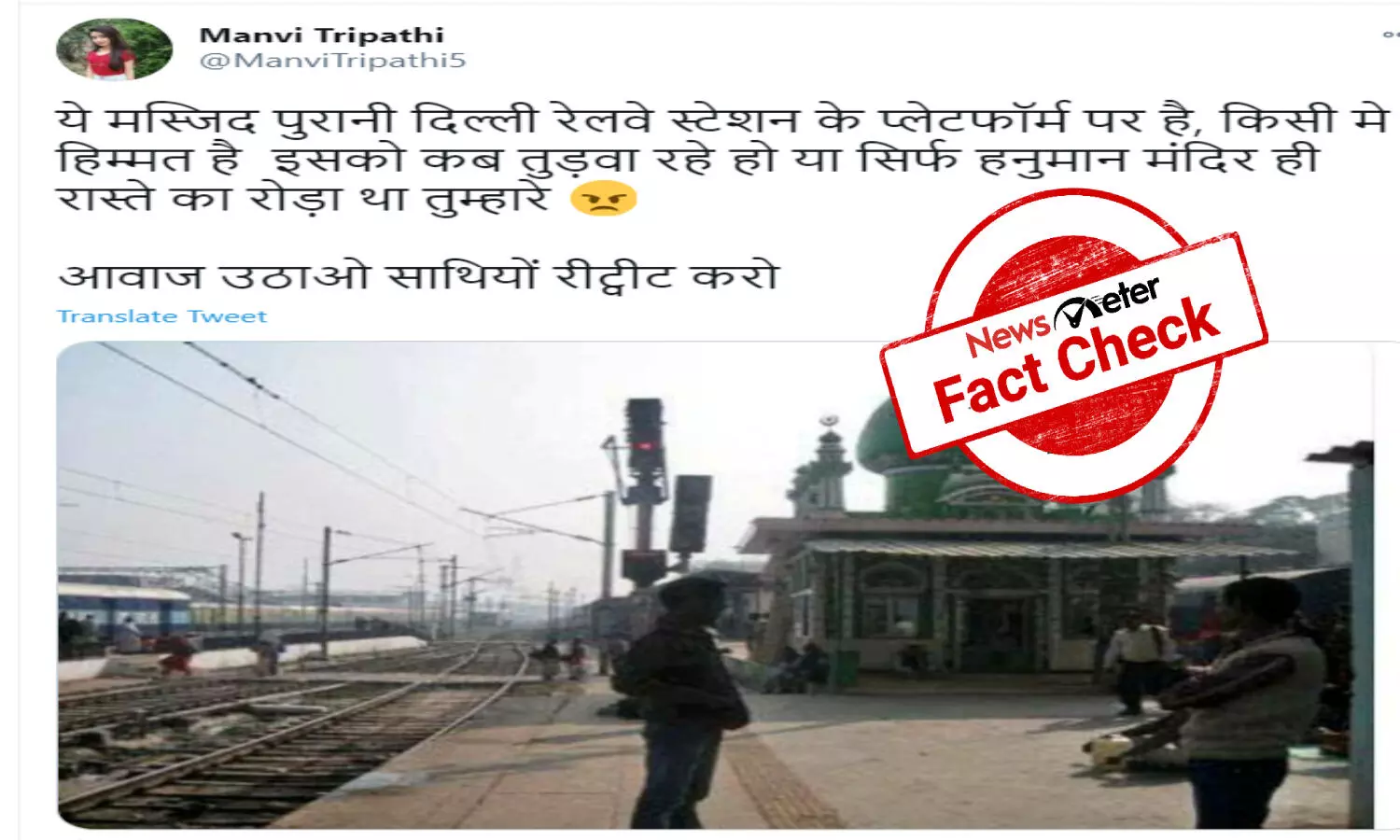 HYDERABAD: An image of a building that resembles a mosque is viral on social media. Users claim that it is a mosque built on the platform of the Old Delhi railway station.

Many social media users claim that the mosque hasn't been demolished, even though the Hanuman temple at Chandni Chowk was torn down last week as part of the area's redevelopment project.
"This mosque is on the platform of the Old Delhi railway station when anyone is daring to break it, or only Hanuman temple was the only obstacle. Raise voice guys retweet (sic)," reads the message. (Archive)
FACT CHECK:
NewsMeter found that the claim is false. The building is located at Prayagraj and not Old Delhi railway station.

We performed a reverse image search and found a Facebook post from 2016 that located the place at the Allahabad Junction (Prayagraj). A 2013 blog post with the title, "Masjid in Prayagaraj railway station" that carried the same image also states that the building in the viral image is located at Prayagaraj, Uttar Pradesh.
Claim Review :
Picture of mosque at Old Delhi railway station
Claimed By :
Twitter Users