Fact check: Purported tweet of former US president Barack Obama about Prime Minister Modi is Fake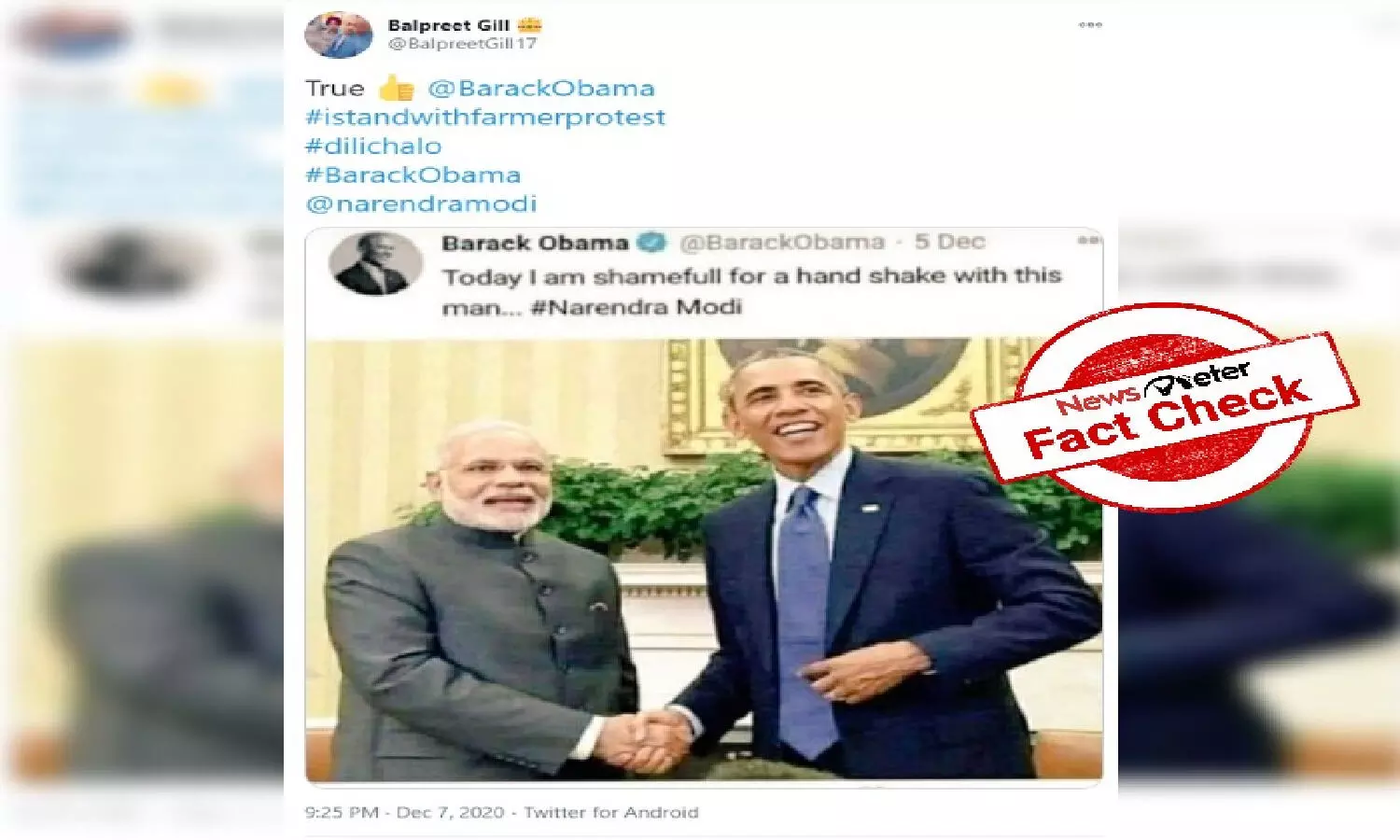 Farmers' protest has swept across the country. Farmers have called for a nationwide shutdown has on Tuesday against the farm bills.

Amidst this, an image claiming to be the tweet of Barack Obama with text: "Today I am shameful for a handshake with this man...... #narendramodi"

Several users have shared this image claiming that he tweeted this in solidarity with farmers.
We also found that there are several grammatical mistakes in the tweet like 'Shamefull' and 'Hand shake'. Also, the format of date and time on the viral tweet is different from the normal pattern of Twitter.

So, a morphed image which claims to be the tweet of Barack Obama is in circulation. Barack Obama did NOT tweet that he is ashamed to have shaken hands with Indian Prime Minister Narendra Modi.

This claim has also been debunked by India Today and Alt news.

Therefore, the claim is FALSE.

Claim Review :
Purported tweet of former US president Barack Obama about Prime Minister Modi
Claimed By :
Twitter Users