Fact check: Shiv Sena's protest against fuel price rise passed off as Bajrang Dal rally against farm laws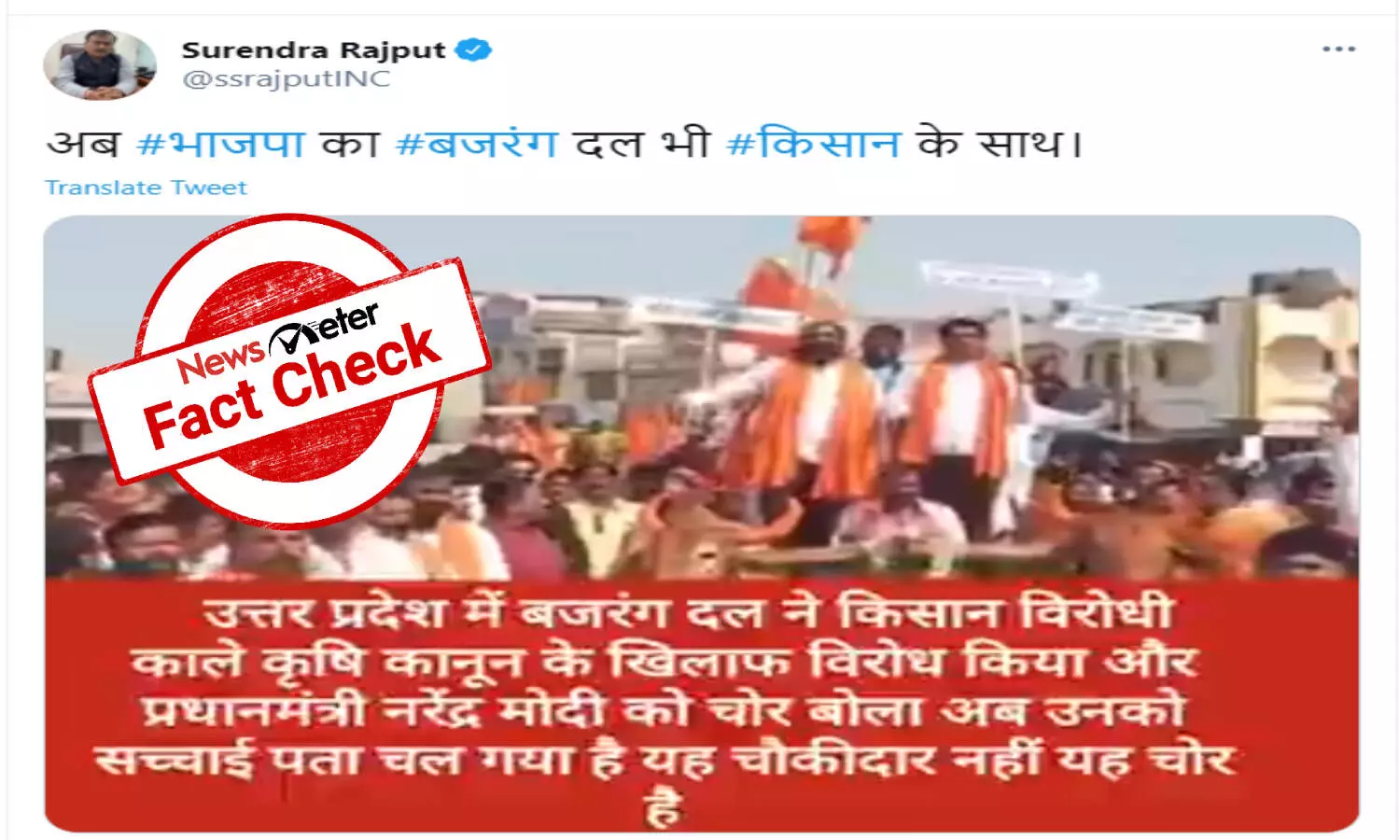 HYDERABAD: A video claiming that Bajrang Dal members protested against the new farm laws in Uttar Pradesh is viral on social media. The clip shows a group of protestors raising slogans against Prime Minister Modi.

Congress media panelist Surendra Rajput tweeted the visuals and wrote: "Now the BJP's Bajrang Dal also stands with farmers." (archive)
(Click here to view a similar claim)

FACT CHECK:
We performed a reverse image search and found a video by NEWS TODAY 24 with the longer version of the viral video with the title "Petrol diesel gas door, anti-hingoli, middle Shiv Shivnecha grand bullock cart front". The Shiv Sena staged a protest over the rising price of petrol and diesel in Hingoli and the Shiv Sena district chief Santosh Bangar led the rally.

Several other YouTube channels also uploaded this video as the Shiv Sena's protest in Hingoli.

According to a report by "Outlook", Shiv Sena held protests in several parts of Maharashtra against the Centre over the fuel price hike.

Hence, it is clear that the claim of the viral video showing the Bajrang Dal protesting is false. It was a Shiv Sena protest in Maharashtra against rising prices of petrol, diesel, and LPG.

Claim Review :
Bajrang Dal rally against farm laws
Claimed By :
Social Media Users