Fact check: Video of Ganesh Chaturthi celebration at Mukesh Ambani's house shared with false claims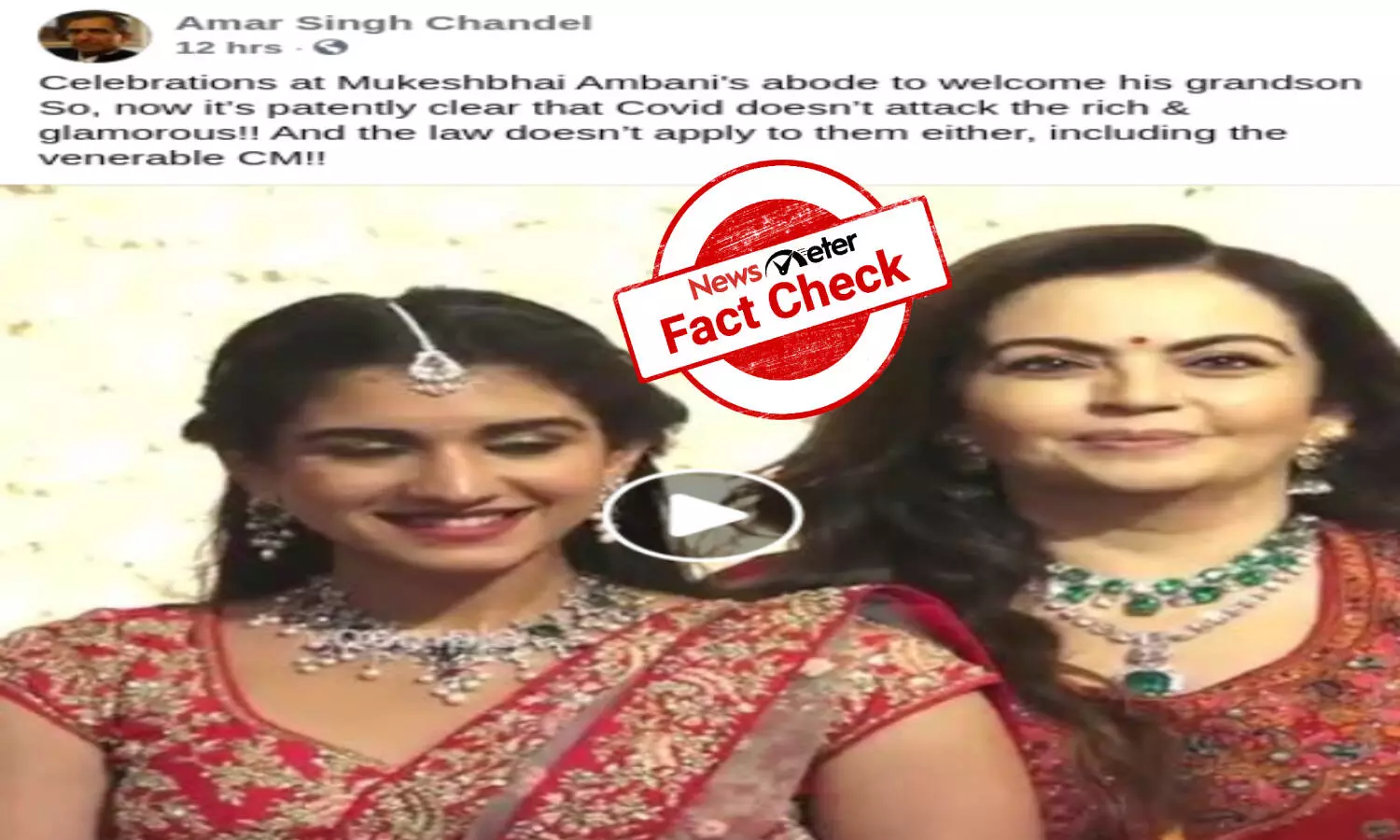 HYDERABAD: A video of Bollywood celebrities being welcomed by Reliance Chairperson Mukesh Ambani and his family is viral on social media. Users claim that Covid 19 guidelines were violated during a gathering to celebrate the birth of Ambani's grandson.
Click here, here and here to view the archived claims the original posts are now deleted.

FACT CHECK:
NewsMeter found that the claim of the gathering taking place to meet Ambani's grandson and Covid-19 guidelines being violated is false as the video is from 2019 during the Ganesh Chaturthi celebrations.

We performed a search using Invid and found a youtube video by BOLLYWOOD NOW and BOLLYWOOD HEADLINES from September 2019 with the title: "Rekha, Amitabh Bachchan, among other celebs at Ambani's Antilia for Ganesh Chaturthi celebration. The videos state that the gathering took place at Ambani's residence for Ganesh Chaturthi celebrations and many Bollywood celebrities attended it.

Below are screenshots from the viral video and from the Youtube channels. All the images look the same, which indicates that the viral video is indeed from September 2019 during the Ganesh Chaturthi celebration.

As the Covid 19 guidelines were set in March 2020, it is clear that the claim of no guidelines being followed is also false.

Hence, it is safe to say that the claim passed along with the video is false.

Claim Review :
Video of Ganesh Chaturthi celebration at Mukesh Ambanis house
Claimed By :
Social Media Users