Fact check: Viral image of Congress workers offering cake to Mia Khalifa's portrait is morphed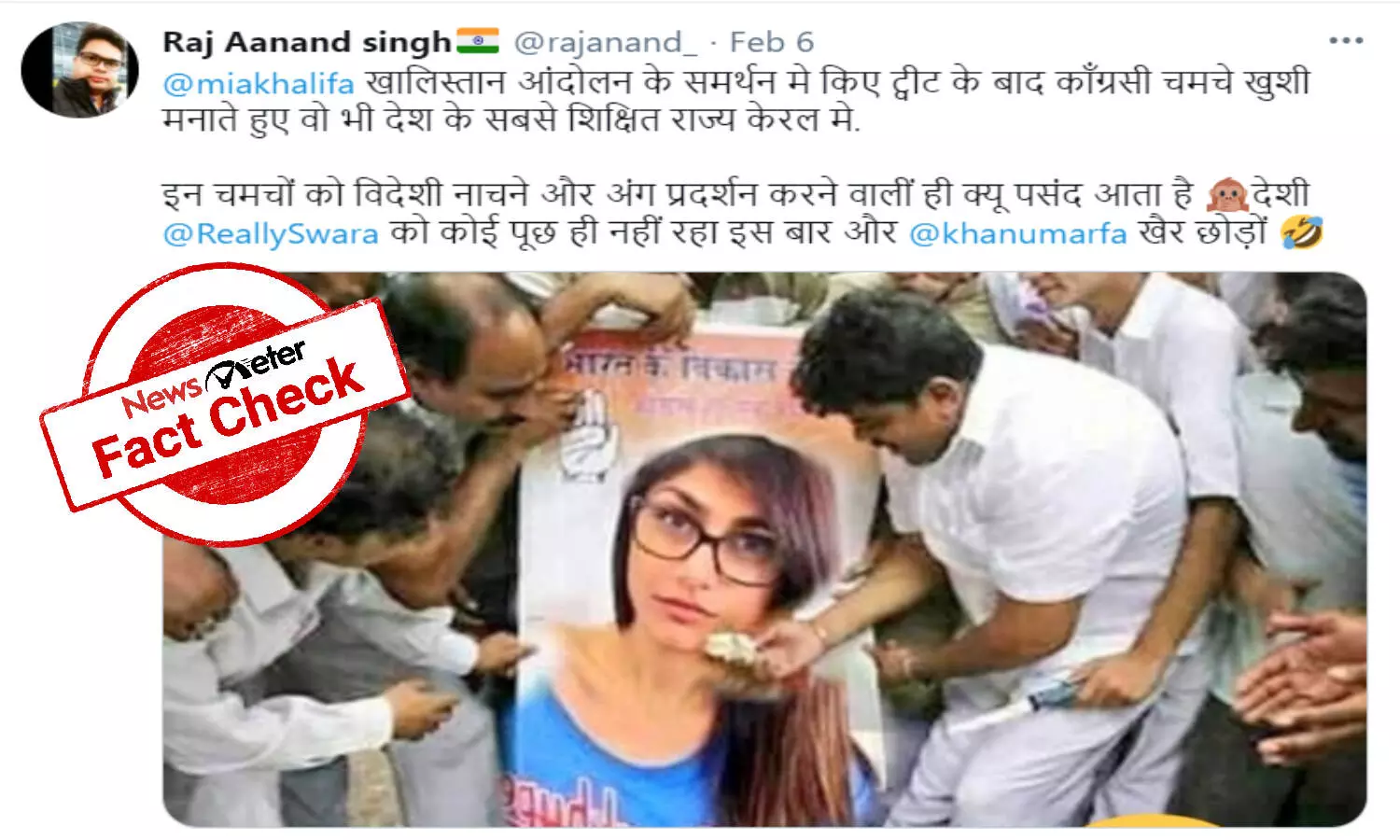 HYDERABAD: An image showing Congress workers offering cake to former pornstar Mia Khalifa's poster is viral on social media. Users claim that Congress workers offered cake to her poster after she spoke in support of farmers' protest.

"@miakhalifa. After the tweet in support of the Khalistan movement, the congress was sprinkling joy in Kerala's most educated state," reads the text. (Archive)
FACT CHECK:

We performed a reverse image search and found a similar image on GETTY IMAGES that shows the picture of Congress leader Rahul Gandhi instead of Mia Khalifa. We noticed that the two images were extremely similar and that the viral image has been morphed (the same party workers in the background). This proves that the viral image has been morphed.
The original image is credited to RAVEENDRAN/AFP. The caption reads: "Indian Youth Congress supporters cut a huge birthday cake during celebrations for the 37th birthday of Rahul Gandhi, leader of the youth wing of the Congress Party, in front of Congress Party President Sonia Gandhi's residence in New Delhi, 19 June 2007".

Clearly, the image has been morphed to falsely claim that Congress workers were feeding cake to Khalifa's portrait after her support to farmers protest.

Claim Review :
Viral image of Congress workers offering cake to Mia Khalifa's portrait
Claimed By :
Twitter Users