Fact check: Viral picture of RSS relief work dates back to 2013 Uttarakhand floods, not recent glacier burst tragedy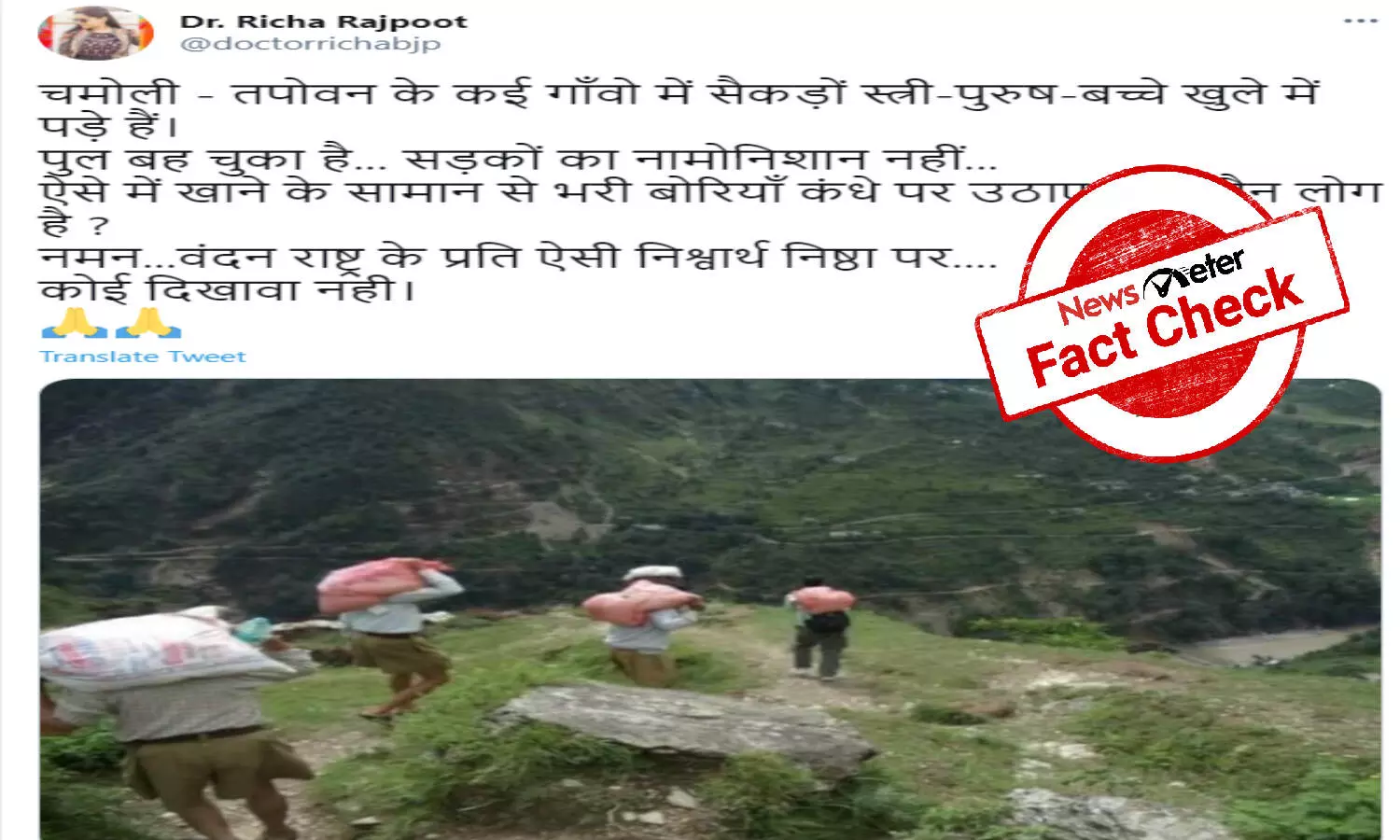 HYDERABAD: An image of Rashtriya Swayamsevak Sangh (RSS) workers providing relief material is viral on social media. Users claim that this is from the recent Uttarakhand glacier burst tragedy.

The claim reads, "#RSS volunteers helping peoples in Uttarakhand glacier burst tragedy (sic)."
Click here and here to view the archives.

FACT CHECK:

NewsMeter performed a reverse image search and found a blog post from 2013 that carried the same image with the title, "Day-12: RSS Relief Works at Uttarakhand – A Report in Brief; Needs more helping hands".

The article states that the RSS team had approximately 5000 volunteers and a total of 15 centers. They helped the people of Uttarakhand during the 2013 floods.
https://samvada.org/2013/news/day-12-rss-relief-works-at-uttarankhand-a-brief-report/
We then searched on Google with the keywords, 'RSS helping in Uttarakhand 2013' and found the same image on another website called India Documents with the title, "

ROLE OF RSS (SANGH) SWAYAMSEVAKS IN UTTARAKHAND FLOODING DISASTER MANAGEMENT'' (sic). The article focuses on the help provided by RSS in the 2013 Uttarakhand floods.
https://fdocuments.in/document/role-of-rss-sangh-swayamsevaks-in-uttarakhanda-flooding-disaster-management.html
Evidently, an old image from 2013 is shared with the false claim that RSS volunteers are supplying relief material to people after the Uttarakhand glacier burst tragedy.

Claim Review :
RSS relief work glacier burst tragedy
Claimed By :
Twitter Users