Fact Check: Was financial crunch reason for Indian football team to play barefoot in 1948 Olympics?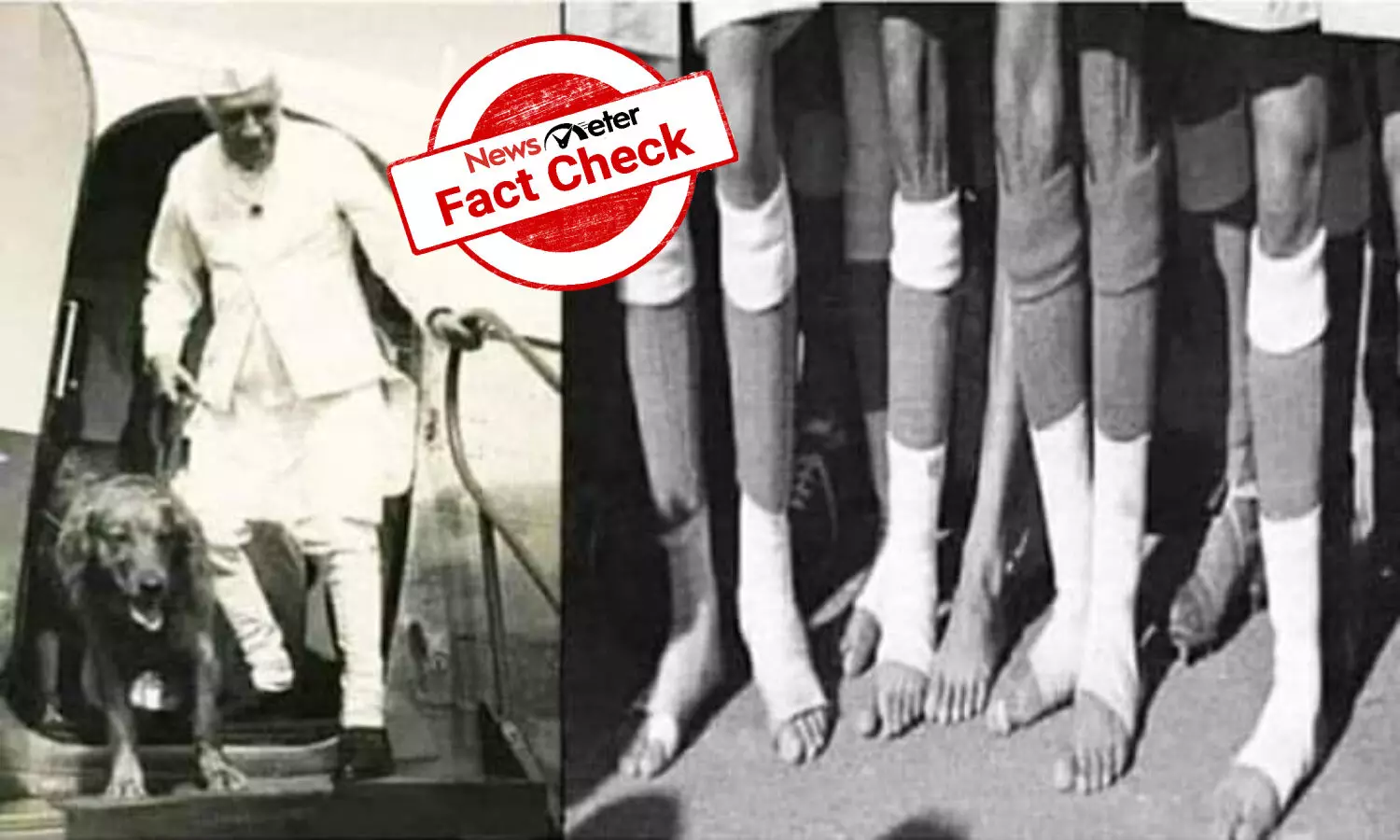 Hyderabad: A picture of a football team is viral on social media.

Social media users claim that it is the picture is of the Indian football team that participated in 1948 London Olympics.
"Azad India's football team did not have enough money to buy shoes. Some players wore socks & others played barefoot. This was the time when Nehru's clothes went to Paris to be dry-cleaned," reads the post.
(Click here for Archive)

The post has been widely shared on Facebook click here to view.

Fact Check
The claim is False.

NewsMeter performed a Keyword search which led us to a tweet by the official Twitter account of FIFA on July 31, 2018. The tweet had stated #OnThisDay in 1948, India played their first international match competing at @Olympics, the Indian team, most of whom were playing barefoot - pushed France all the way before going down 2-1.
We then found a report by Sportstar, a unit of The Hindu that had published the report on May 17, 2014. According to the report, certainly, having nurtured their talent without footwear, Indian footballers took a liking for playing barefooted. Even though India lost in the opening round of 1948 London Olympics to an amateur side representing France, the plaudits received from the British media only reinforced their belief in this unusual approach.

Meanwhile, we also found a report published by Sportskeeda on May 30, 2018, titled "World Cup 2018: The history of the Indian football team in FIFA World Cup Qualifiers"

We found a report by Olympics published on November 30, 2020 titled as "Indian football at the Olympics: The complete history"

According to the report, word of the match instantly spread across London as eight members of the team's starting eleven played barefooted. The absence of boots, however, hardly seemed like a deterrent as the Indian players played football with gusto and gave their mighty opponents a run for their money.

As captain Ao would later put it: "Well, you see, we play football in India, whereas you play bootball!" His comments made headlines.

It is therefore evident that the viral claim is False. Indian Football team during the 1948 Olympics had played the tournament barefoot due to their comfort and not due to lack of financial support.

Claim Review :
Indian football team played barefoot in 1948 Olympics because of the lack of financial support from the government of the time.
Claimed By :
Social Media Users