FACT CHECK: West Bengal president Dilip Ghosh was heckled by anti-Bimal Gurung protestors, not Bangladeshi refugees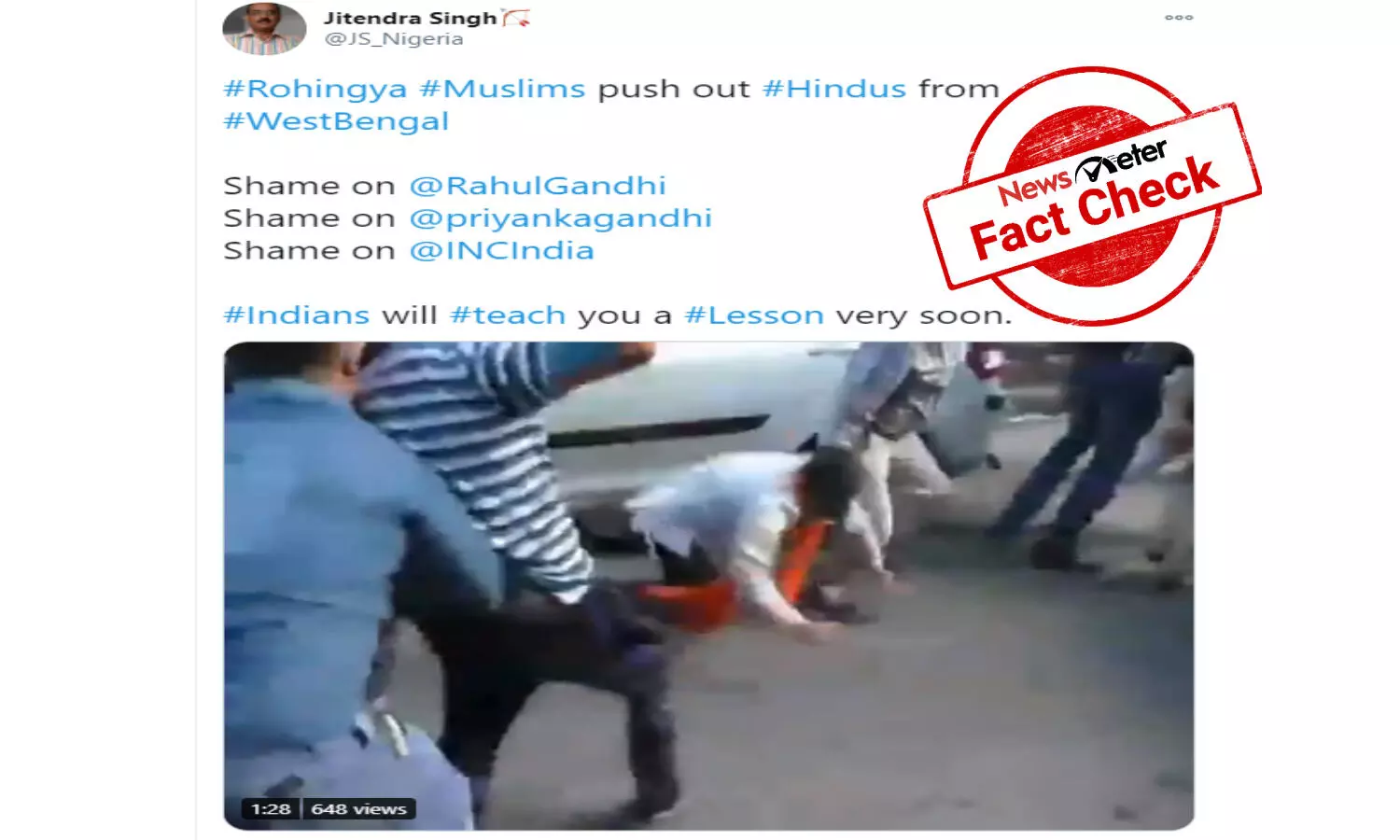 HYDERABAD: A video of BJP West Bengal President Dilip Ghosh being chased and heckled is viral on social media. Users claim that Bangladeshi and Rohingya refugees assaulted him in West Bengal.

"#Rohingya #Muslims push out #Hindus from #WestBengal Shame on @RahulGandhi Shame on @priyankagandhi Shame on @INCIndia #Indians will #teach you a #Lesson very soon (sic)," reads the message. (archive)
FACT CHECK:
NewsMeter found that the claim is false as the incident took place in Darjeeling and not in West Bengal.

We searched online for reports related to Ghosh being chased and beaten. We found a video uploaded by ABP NEWS in 2017 with the title: "Attack on BJP President Dilip Ghosh in Darjeeling". The video was a longer version of the viral video.

The same was uploaded by REPUBLIC WORLD. Ghosh was attacked in Darjeeling in 2017 and not in West Bengal as claimed by social media users.

According to THE ECONOMIC TIMES, " Bharatiya Janta Party's Bengal president Dilip Ghosh was allegedly manhandled in Darjeeling by the activists of anti-Bimal Gurung faction of Gorkhaland Janmukti Morcha".

"Ghosh and his associates were chased from the venue near Chowrasta where they were holding a Vijaya Sammilani programme. According to the BJP leader, the delegation was attacked at an area that was a Kilometer away from Darjeeling police station. Ghosh alleged 'non-cooperation' from the police. The BJP leader has lodged an FIR," it states

Evidently, it is clear that the incident is not recent. Ghosh was attacked by the activists of anti Bimal Gurung in 2017 in Darjeeling.

Claim Review :
West Bengal president Dilip Ghosh was heckled by Bangladeshi refugees
Claimed By :
Twitter Users