Fact check: True, Lord Subrahmanyeswara Swamy's idol has been vandalized in Vigneswara Temple at Rajahmundry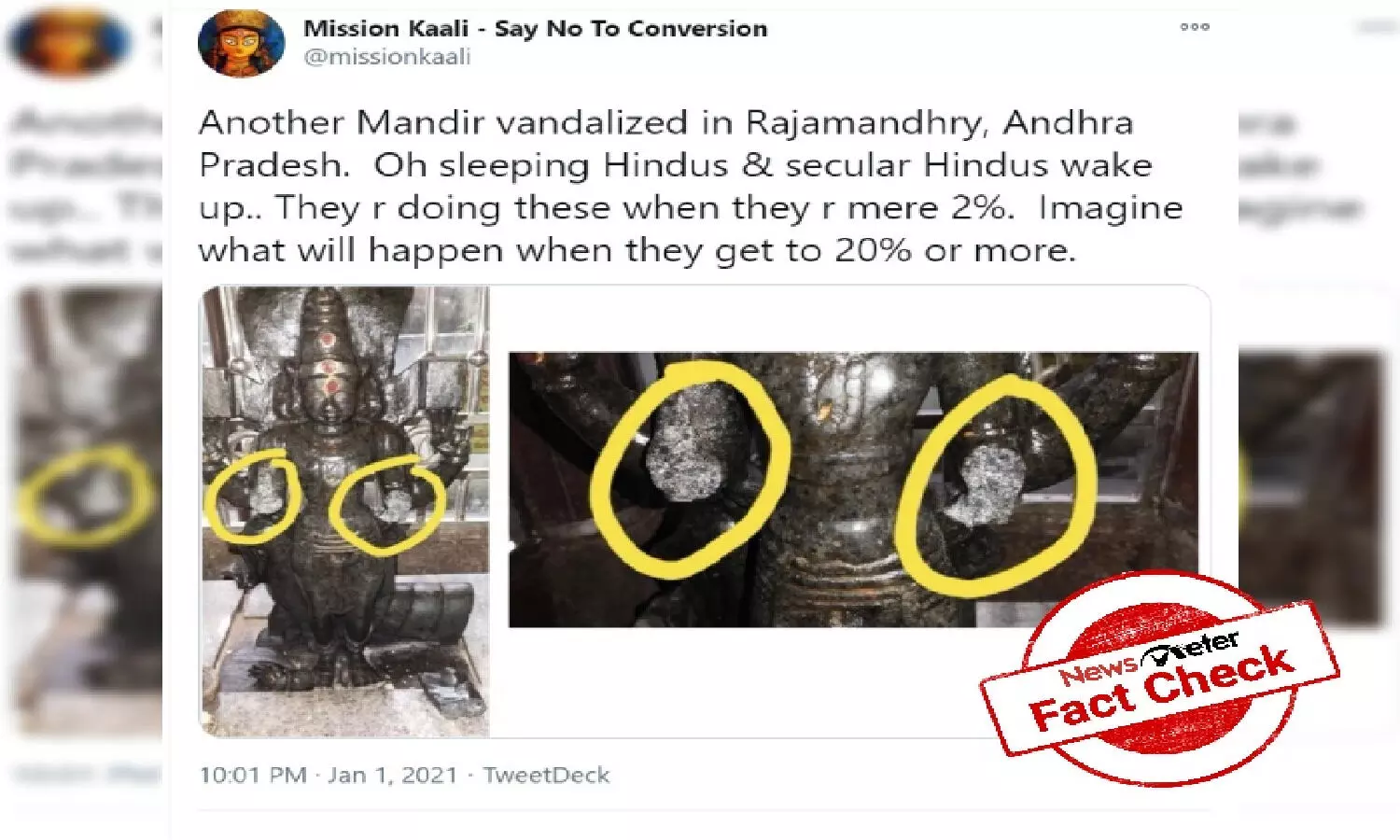 An image showing a desecrated Idol is viral on social media. Users claim that the idol was desecrated at Rajahmundry in Andhra Pradesh.

"Another Mandir vandalized in Rajamandhry, Andhra Pradesh. Oh sleeping Hindus & secular Hindus wake up. They r doing these when they r a mere 2%. Imagine what will happen when they get to 20% or more (sic)," read the message.
It has been shared on Facebook with the claim: "Attacks on Hindu temple are continuing in Andhra Pradesh. On Thursday night, some unidentified miscreants vandalized the idol of Lord Subrahmanyeshwara Swamy in Rajahmundry, East Godavari. Miscreants demolished the arms of Lord Surbahmanyeshwara Swamy on the premises of Lord Vinayaka temple in Sriram Nagar, Rajahmundry (sic)."
Claim Review :
Lord Subrahmanyeswara Swamy's idol has been vandalized in Vigneswara Temple at Rajahmundry
Claimed By :
Social Media Users