Fack-Check : Viral videos of Telangana police thrashing people on day one of 2021 night curfew are old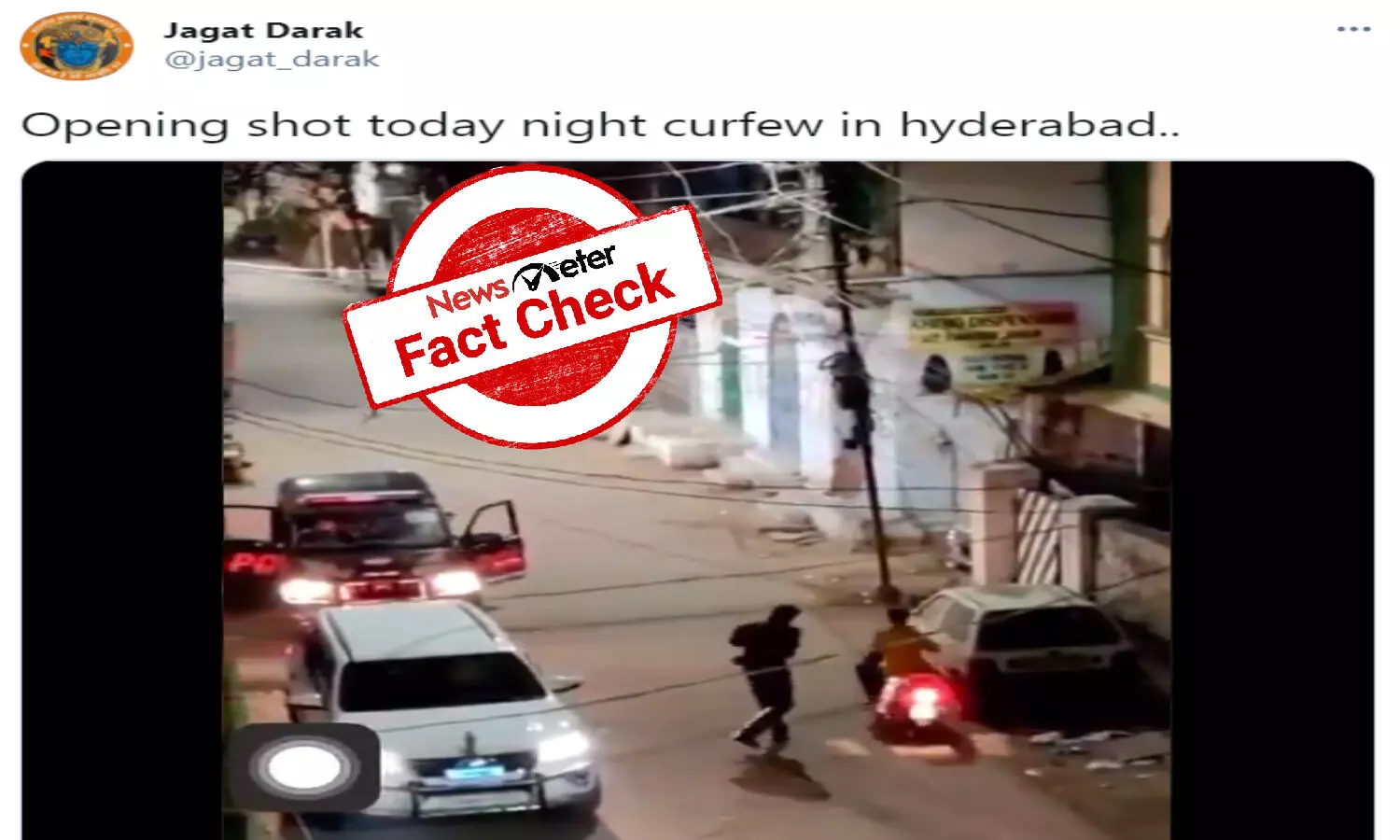 Telangana government has started implementing a night curfew from April 20. In this situation, several old videos have started circulating with a narrative that Hyderabad Police once again started thrashing people found roaming at night.

Few users shared the below video with the caption "Opening shot today night curfew in Hyderabad."
Another video is also viral with the caption "HYDERABAD CITY POLICE in Action on Curfew Night"
The same video has been shared on outlookhindi.com in March 2020.

Though we did not find any matches for another viral video, we found the same video shared on Facebook pages with the narrative "Osman Bagh kamatipura ps bahadurpyra me lockdown curfew ke douran" in March and April 2020.
When NewsMeter tweeted regarding an old video seeking help from audience to identify the location, time and date. The responses showed the video is from 2020
So, it is clear that these videos are old and NOT recent.

Therefore, the claim that these videos show visuals of the recently implemented night curfew in Telangana is FALSE.

Claim Review :
Videos of people thrashed during night curfew in Telangana
Claimed By :
Social Media Users