Underwater demolition by Finland's dredging company passed off as lightning striking on river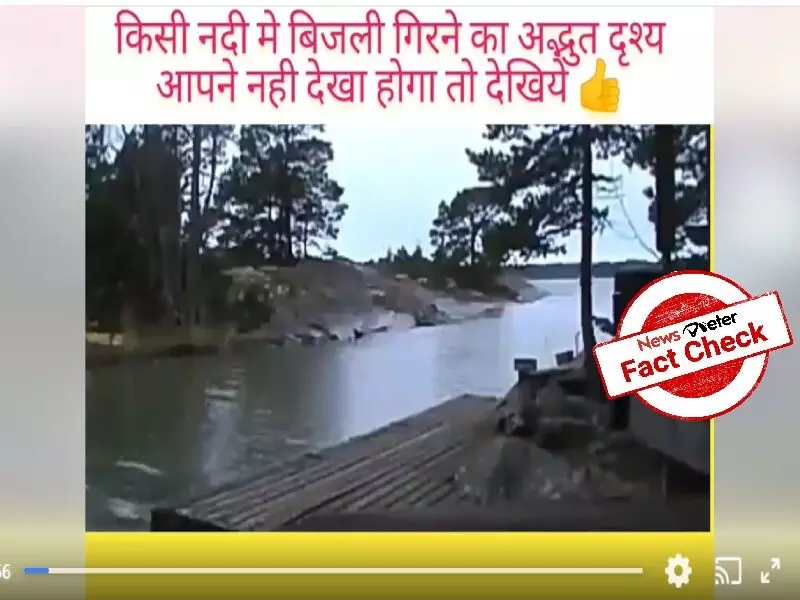 A video of sudden disturbance in a water body is viral on social media. Users claim that it shows an amazing view of lighting falling on a river.

Several users have shared this video with Hindi caption "किसी नदी में बिजली गिरने का अद्भुत दृश्य आपने नही देखा होगा तो देखिये"
Claim Review :
Lightning striking on a river.
Claimed By :
Social Media Users