Hyderabad: US – Iran enmity rose to a new level last week, leading to an American airstrike on January 3 that killed Iran General Qasem Soleimani, who was head of Islamic Revolution Guards Corps (IRGC) Quds Force and architect of its regional security apparatus.
The strike in Baghdad also killed Abu Mahdi al-Muhandis, deputy commander of Iran-backed militias in Iraq, known as Popular Mobilization Forces.
After these events, a video is going viral on social media, especially Whatsapp, claiming that it is the video of US Airstrike near Baghdad Airport.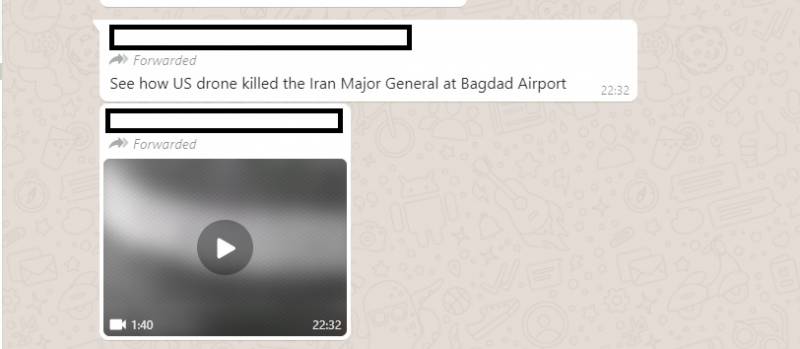 Some even titled the video "Amazing video of Suleimani's end.. Precision Targetting".
Some visuals have also been shared on Twitter too
Video circulating of US drone strike on Iranian Major General Soleimani at Bagdad Airport.. pic.twitter.com/X1A3Ym06nc

— Dinesh (@Dinesh25454105) January 6, 2020
Fact Check:
After taking a few screenshots from the video, we performed a reverse image search of those screenshots. We found that many YouTube users uploaded them claiming it as the airstrike video, which killed Gen. Soleimani.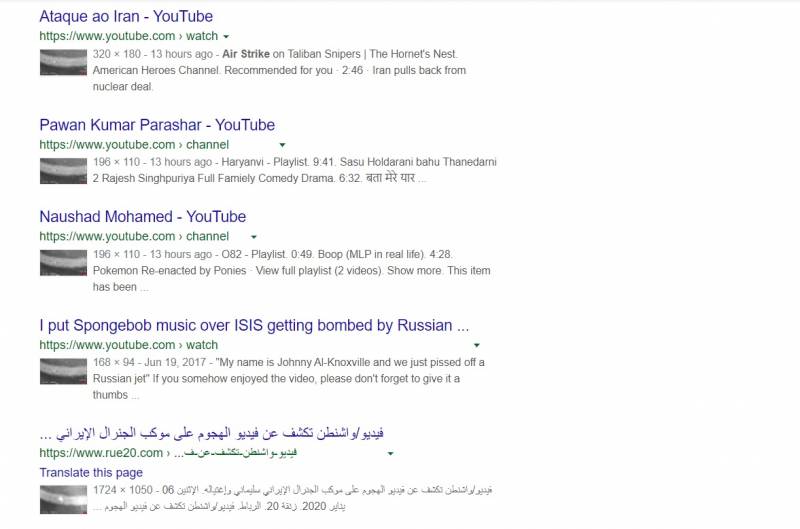 But notably, one among them dated back to November 14, 2017, where an article was published in an international news website, Independent, on Russia's claim that US is helping ISIS, using the same visuals. The article explains that these visuals belonged to the video game "AC-130 Gunship Simulator: Special Ops Squadron."
https://www.independent.co.uk/news/world/europe/russia-us-isis-video-game-footage-help-islamic-state-iraq-ministry-defence-ac-130-gunship-a8054066.html
When searched using the keywords "AC-130 Gunship Simulator: Special Ops Squadron", we found many videos uploaded on platforms bearing the same name.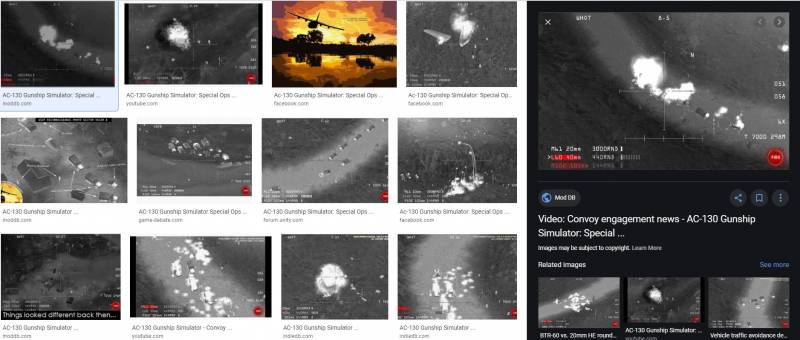 This is a video game produced by Byte Conveyor Studios, an independent video game development company based in Buenos Aires, targeting mobile platforms.
https://www.facebook.com/ByteConveyor/
We can see the same visuals playing on the home page of the company's website with a description:
"AC-130 GUNSHIP SIMULATOR SPECIAL OPS SQUADRON. Take control as the Fire Control Officer of an AC-130 Gunship following its story since its inception during the Vietnam War. Provide Close Air Support to your troops on the ground, fly Armed Reconnaissance and obliterate the enemy supply lines, give Landing Zone support for insertions and extractions under fire, protect US bases from enemy attacks and more while avoiding friendly and civilian casualties. Be always on the lookout for AAA and missile threats!"
http://www.byteconveyor.com/fbclid=IwAR3uQkFjmSqXWbVXUT2KchqDb9Zlp3wMs9RJDDorOLw5rH2sg1NcQzDwfeQ
Therefore, the claim that the video showing the US Airstrike near Baghdad airport is FALSE. It is from a Simulator mobile video game named AC-130 GUNSHIP SIMULATOR SPECIAL OPS SQUADRON.