Hyderabad: Pained by the plight of migrant laborers, a group of youngsters have embarked on a journey to feed poor so that no one goes to bed empty stomach.
'Feed the City' initiative has been started by 150 volunteers in 5 cities to help the poor and needy.
Bangalore was the first to come up with this idea. Hyderabad joined the initiative on March 30. Chennai, Mumbai, and Noida followed the suit.
"Our heart goes out to everyone affected by this pandemic. #FeedMyHyderabad stands by our pledge to feed daily wagers and their families. it's time to do our bit for humanity," said Sreeram Reddy Vanga, Founder, InnoPark Group of Companies.
So far the volunteers have served 17,000 people in the city. "For the last few days, we are delivering the food to almost 12,000 migrants a day," said Johannah S. Hull, a member of the Initiative.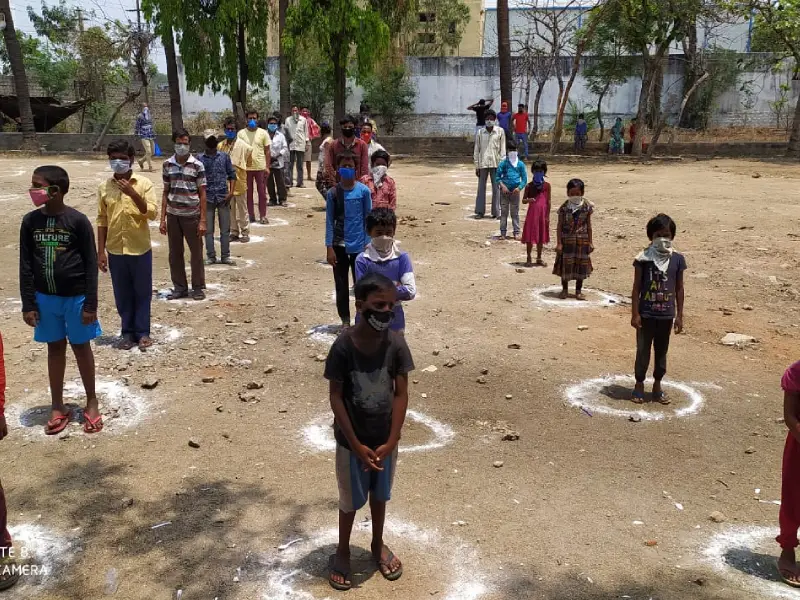 In Hyderabad, they have collaborated with Robin Hood Army and few other volunteers to reach out to a maximum number of people. "Based on the requests, we prepare the food and deliver to the needy. In Hyderabad, Greater Hyderabad Municipal Corporation has also donated food. We are collaborating with them for the initiative," she said.
More than 30 volunteers are associated with the initiative in Hyderabad. "The food is prepared at 'HungerBox' Kitchen in Gachibowli. The lunch and dinner are delivered with the help of volunteers," she said.
Satwik Reddy, Senior supply manager of 'HungerBox' in Hyderabad said, "We get orders from different volunteers. They pass on the phone number of a person who then comes and collects the food. We get around 13,000 orders for lunch and 4000 for dinner every day," he said.
Gachibowli, LB Nagar, Amberpet, Panjagutta, Hayathnagar, and other places have been designated as delivery points.