Hyderabad: An FIR has been registered on Saturday against former Big-Boss contestant and film critic Mahesh Kathi for his alleged derogatory remarks against Lord Ram Based on the petition by a Hyderabad resident Umesh Kumar, Cyber Crime police station registered a case under Section 505(1)(c) and 502 (2) (statements disturbing public tranquillity) of IPC.
The petitioner, in his petition, alleged that Kathi Mahesh made several derogatory remarks against Lord Rama's character. The petitioner has found the YouTube video link of Kathi Mahesh on Facebook where he made those comments and the video is also being widely shared on social media platforms. Mr Umesh Kumar even shared the YouTube link in his petition.
The complaint reads, "It is very shocking to see that the above-said person is misusing his freedom of expression to hurt the feelings of a particular religion i.e Hinduism. The speech contains false and derogatory words which are causing the assassination of Lord Rama's character. And his speech may cause disturbance to the peace and harmony in the society. We couldn't mention the comments of Kathi Mahesh in this letter as those comments are very derogatory and demeaning to Lord Rama".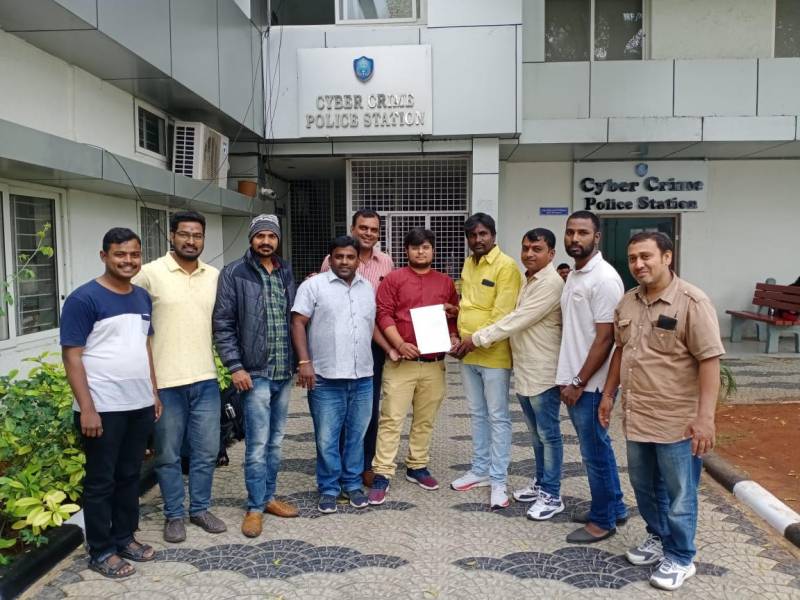 Mr Umesh Kumar told Newsmeter, "People should not misuse their freedom of expression to hurt people with different faith and belief. Every fundamental right in the Constitution has some reasonable restrictions. One has to respect other beliefs and should not hurt. We urge the police to take immediate and appropriate action against Mr Mahesh and YouTube channel where the highly condemnable video has been uploaded".
Inspector N Mohan Rao at the Cyber Crime police station took up further investigation in this case. This is not the first time when Mahesh made headlines for the wrong reasons. In 2018, he was booked for making objectionable remarks against Lord Rama and Sita during a debate on a Telugu news channel. He was subsequently excommunicated from Hyderabad.