Hyderabad: The Rajiv Gandhi International Airport (RGIA) is all set to resume flight operations from May 25, after nearly two months of Covid-19 lockdown, following directions from the government. Contact-less boarding facilities have been arranged at the international airport.
The RGIA authorities said that several measures have been put in place for the safety of the passengers travelling amid the pandemic. Steps have been taken to ensure that the physical distance norm is practised at the airport through floor markings and also by encouraging passengers to use self-service facilities. This apart, there will be staggered seating arrangement.
Similarly, various touch points, baggage, trays and trolleys will be frequently sanitised to check the spread of the virus. Queue managers will be deployed at boarding and bussing gates to ensure that the lockdown norms are followed strictly.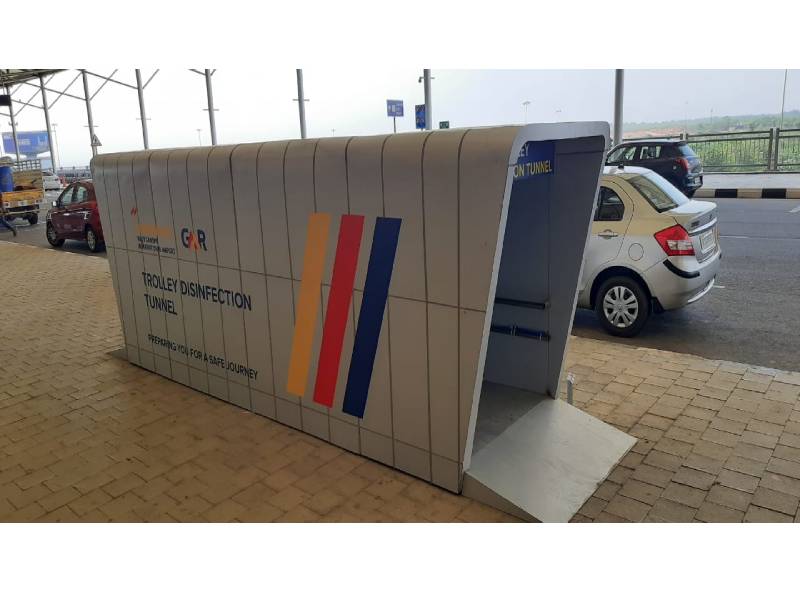 Commercial operations of domestic and international flights were suspended from March 24, in a bid to contain the spread of coronavirus pandemic in the country.
Arrangements at airport
As per government guidelines, provisions will be made for thermal scanning of passengers. In order to avoid close contact and crowding at the counters, passengers will be encouraged to check-in at home or use self-service facilities such as self-check-in facility, self-bag tag facility, scan & fly, etc., said S.G.K. Kishore, CEO, GMR Hyderabad International Airport.
As per the guidelines, passengers will be allowed to required carry a maximum of one hand baggage and one check-in baggage. Deployment of queue managers, seating arrangement following physical distance norms have been made before security check to avoid crowding.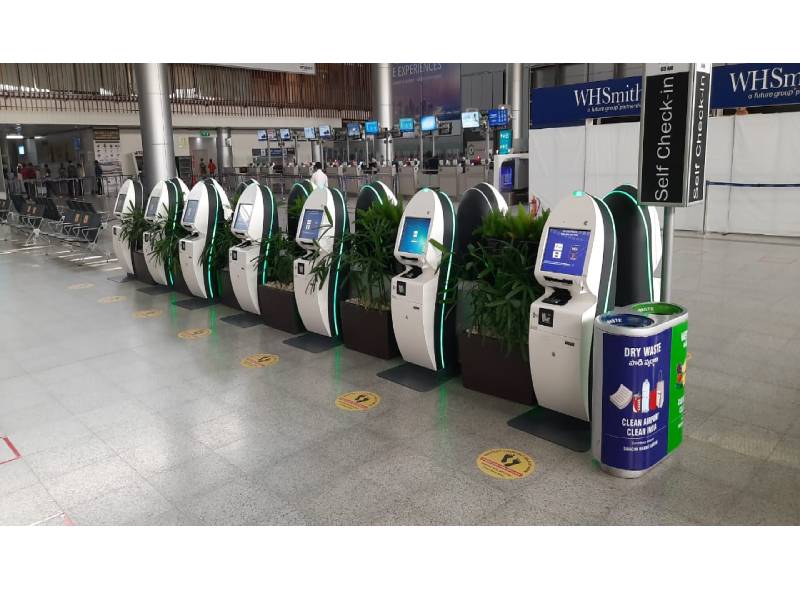 Special Disinfection Facilities
Special disinfection systems have been put in place to disinfect all baggage moving through the airport's baggage handling systems, passenger trolleys and hand baggage security screening trays.
Passengers departing will be able to personally collect freshly disinfected baggage trolleys on the departure ramp itself from the newly deployed trolley disinfection tunnels, ensuring that no one else touches the disinfected trolleys before collection by a passenger.
Similarly, each security screening hand baggage tray moves through a disinfection tunnel before arriving at the collection point for use by passengers, ensuring sanitized, un-touched trays are available to every passenger for their use.
Contact-less self check
The airport has deployed 48 self-check-in kiosks safely staggered as per social distancing norms across the airport forecourt area and at check-in halls for a contact-less boarding experience. GHIAL has enabled each self-check-in kiosks with a touch-less technology, with the help of which, passengers can scan a QR code displayed on each kiosk and capture the screen of self-check-in kiosk on their mobile phones to complete check-in and receive the print of boarding card and baggage tags for bag drop in no time. All these kiosks are capable of dispensing both boarding cards and baggage tags for the check-in luggage for all major airlines.