Hyderabad: They touch scores of lives every day - dispensing comfort, care and sympathy. Donning blue scarves and white aprons, they move from patient to patient, bringing relief and solace. No, they are not nurses nor hospital staff. They are the Florence Nightingales of a different kind.
Poor and uncared for patients in Osmania General Hospital, Nizamia Unani Hospital, MNJ Cancer Hospital eagerly look forward to them. These young ladies provide bedside care and spruce up the patients before the doctor walks in. Like the Christian Missionaries, a team of 75 Muslim girls are attending to patients in various government hospitals in the city for the last few months. While the public hospitals provide free treatment, they try to heal the mind, soul and heart.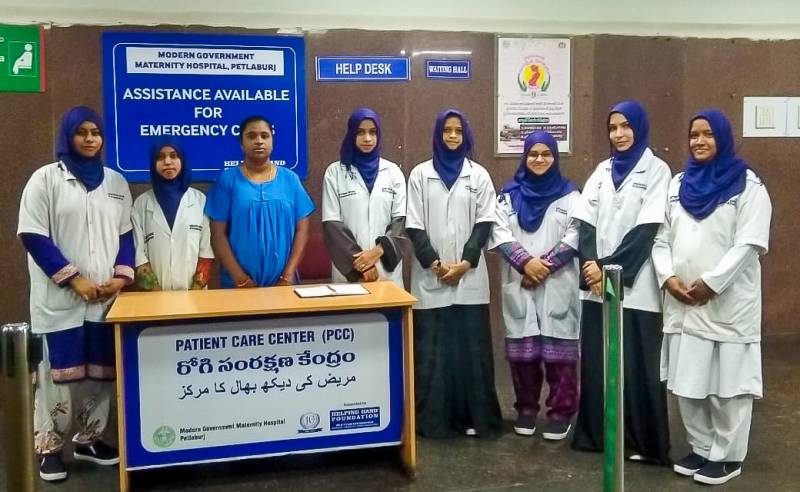 City-based NGO, Helping Hand Foundation, has trained a dedicated team of patient care providers and deployed them in 20-odd government hospitals and area hospitals. "These volunteers are taught how to tend patients while showing respect and compassion", says Mr Mujtaba Hasan Askari of HHF who has brought a fresh perspective to patient care in state-run hospitals.
The volunteers well understand the power of a touch, a kind word and a small act of caring. Some of them are widows and survivors of cancer and TB and therefore are in a position to feel the pain and sufferings of others. They tend to destitute patients who have none to care. "We wash their faces, comb hair, cut nails and feed them", says Rizwana Begum who looks after patients in MNJ Cancer Hospital.
Apart from emotional support, the volunteers also arrange financial help from HHF to patients who are sole bread earners of their families.
For many, these volunteers have become part of their family. Paralytic patients in the Nizamia Unani Hospital are not in a position to move their limbs and the volunteers help them in every way. "Their faces light up when they see us, and they pray for us", says Shabana who is working in this hospital for a couple of months.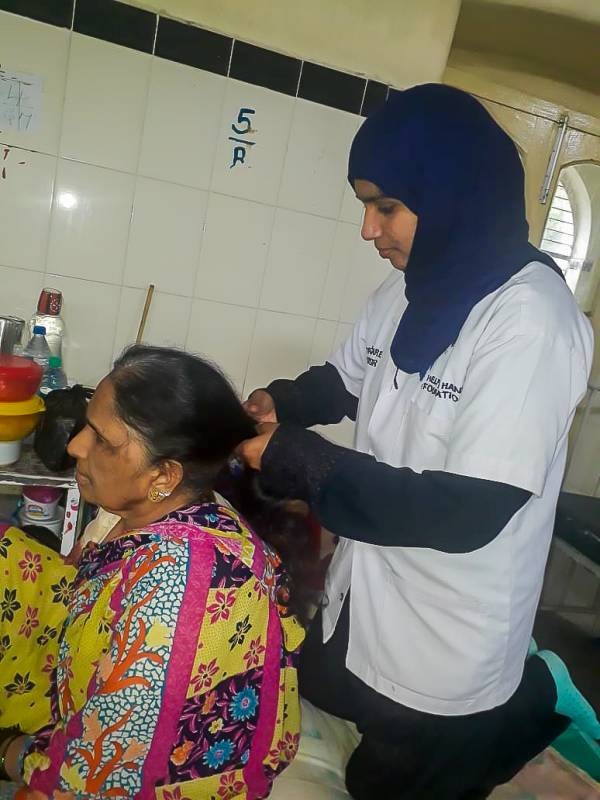 What is unique about these volunteers is that they wear a badge on their aprons. It says 'No Tips'. Moved by their service, many patients offer money on their own. "But we politely refuse, and it is such a relief for them", says Rizwana.
Though the HHF pays the volunteers, they are motivated to serve the needy as part of their spiritual obligation. For most nursing is a work of heart. What wins out is love and compassion.