Hyderabad: The Medchal forest department has come down heavily on a gated community in KPHB for illegally cutting down trees. The department, on 28 February, imposed a fine of Rs. 53,900 on the Indu Fortune Fields Gardenia gated community located in KPHB.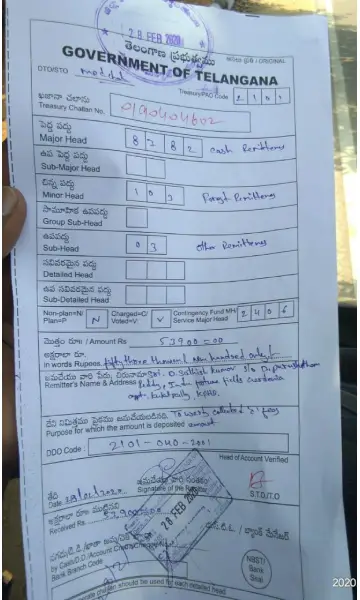 The society's executive committee had cut down more than 55 trees which were 25-30 feet tall in the KPHB colony with the promise that they would be moved to KBR park. The trees that belonged to the green belt zone at Indu Gardenia Apartments in Phase 13 of the colony were chopped off on 22 February.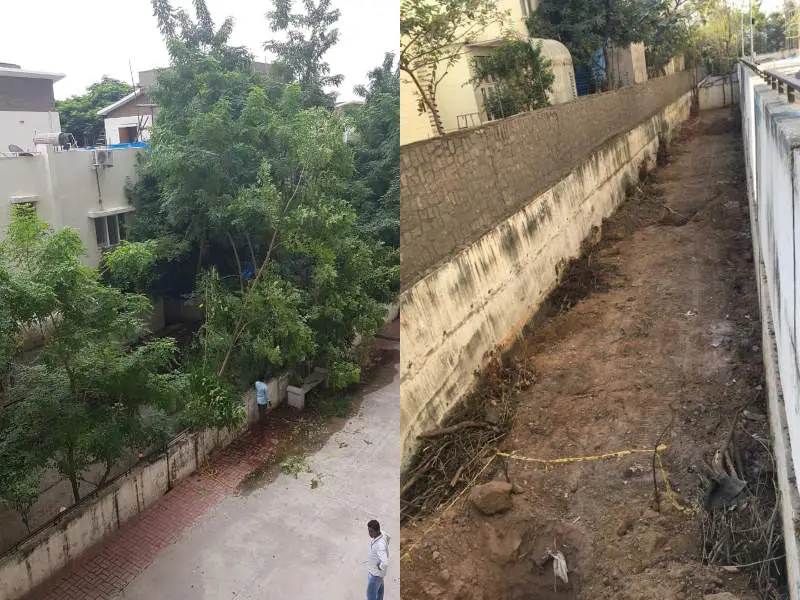 After it was brought to the notice of forest department officials, the society's president Rajendra Prasad was fined Rs. 53,900. Speaking to NewsMeter, Sudhakar Reddy, Medchal district forest officer, said, "The society did not receive any permission from the forest department to cut down the trees. Those species of trees belong to the non-exempted category, which means that permission is required to fell those trees. Since this is illegal, we have slapped a fine and they have remitted it."
The fine was imposed as per the WALTA Act (Water Land and Trees Act, 2002) which mandates that felling of trees without prior permission shall be punishable with a fine which shall not be less than two times the value of such tree, but ]which may extend up to five times the value of such tree.
While the president of the committee said the felled trees have been relocated to KBR park, the forest officials expressed their doubts. "The trees that have been cut down needs to be planted in 1:2 ratio, that is, two trees replanted for every tree that is cut down. Moreover, translocation requires maintenance and this season is not favourable."
Mr Prasad, the society's president, had earlier told NewsMeter, "We have translocated all the flowering trees and Indian cork trees to KPHB and they have started re-growing. Where is the question of chopping down trees when they are growing comfortably in another location."