Hyderabad: Cyberabad police in the wee hours of Friday, shot dead four accused in the gang-rape of Veterinarian doctor Disha's . The accused were taken to the spot to reconstruct the crime-scene near Outer Ring Road in Hyderabad. The four rapists are identified as Mohammed Areef, Jollu Shiva, Jollu Naveen and Chintakunta Chenakeshavulu.
Cyberabad Commissioner of police V C Sajjanar explained ,"Investigation required to re-construct the crime scene , the four were taken to the Chatanpalli culvert where Disha's charred body was found. While the cops tried to question them about the location of the missing cell phone, the four accused ganged up and tried to attack the police using sticks, stones. One of the accused Mohammed Areef snatched a revolver from the police. The cops present at the site, insisted the four to surrender, however none adhered which resulted in cross-firing. They continued to attack cops, the four were latter found dead , meters away from the crime scene".
According to the Police Commissioner, A sub inspector and a constable suffered injuries in the cross firing , the two have been taken to the hospital. Two revolvers were recovered from accused Mohammed Areef and Chintakunta Chenakeshavulu. A team of doctors from Mahbub nagar hospital conducted the postmortem at the alleged encounter spot.
On the intervening night of November 27th, a Vet doctor was kidnapped at Tondupalli toll plaza, she was raped , murdered and burnt at Shadnagar culvert. Investigating into the case, led in nabbing four suspects. The four who belong to Makthal mandal of Narayanpet district, confessed to have committed the crime. The four were produced before the magistrate and subsequently sent to 14-days remand. The police were given 10-days custody for further investigation. The cases ended up with the four shot dead.
"In the last four days , DNA profiling of the victim and accused were conducted. The police teams are collecting data of missing women from Karnataka , Andhra Pradesh and Tamil Nadu to inquire the role of four accused, added the Police Commissioner.
Telangana police took the issue seriously as there was sharp criticism against even Chief Minister K Chandrashekar Rao for not commenting on the issue. Several people took on to social media demanding to bump off rapists in police encounter. Parents of Disha also demanded instant justice.
The police firing against the four rapist reported occurred in the agricultural field of S. Satyam , a farmer.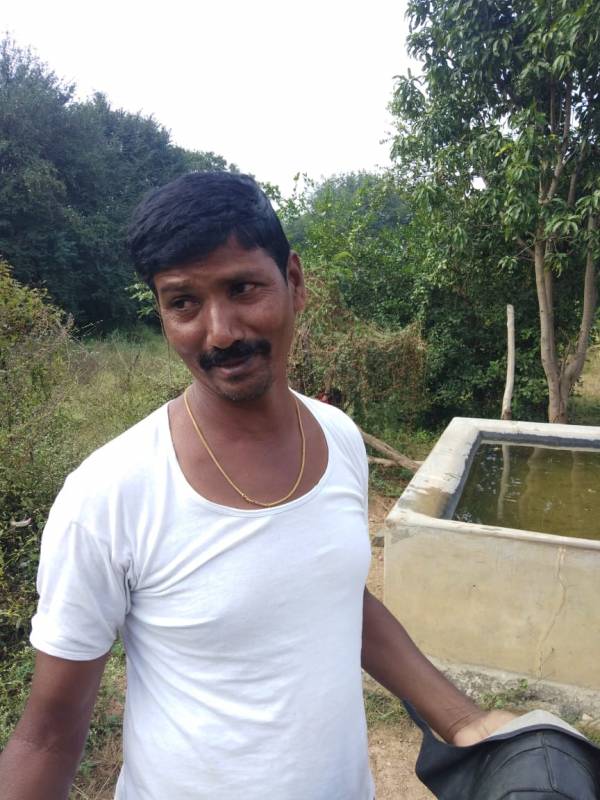 (PIC: Satyam in whose field encounter took place)
Also read: Cyberabad Police arrest four for rape, murder of Hyd vet doctor