Hyderabad: The Greater Hyderabad Municipal Corporation (GHMC) is divided into six zones, L B Nagar, Charminar, Khairatabad, Secunderabad, Serilingampally and Kukatpally. The containment zones are marked in the above jurisdiction.
According to the 25th August Medical Bulletin, Khairatabad tops the list with high number of active cases. This zone has 19 containment clusters the highest, followed by Charminar (14), then, Serilingampally (10), Kukatpally (9), Secundrabad (6), and L B Nagar (6).
Here is the full list of containment zones in GHMC: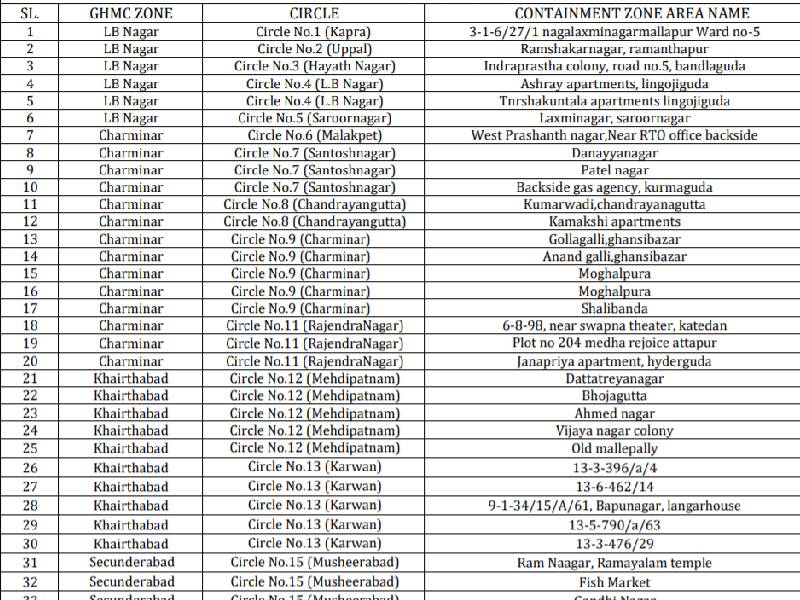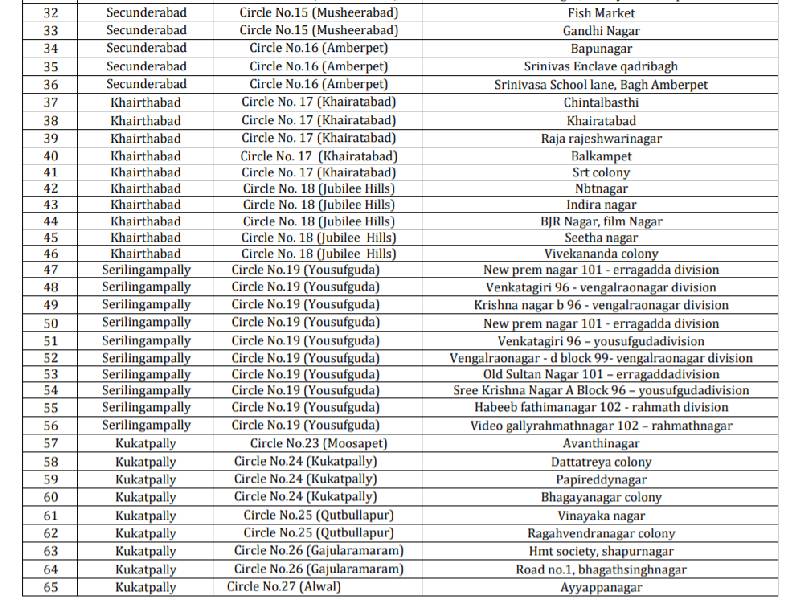 As per the latest medical bulletin by the state government, Telangana reported 2,579 new COVID cases on Monday taking the overall tally to 1,08,670 positive cases. Telangana crossed the milestone of testing 10 lakh samples, with the government testing 52,933 citizens for the virus on Monday. So far 10,21,054 samples have been tested in the state. Samples tested per million population stand at 27,502.
Nine new deaths were reported on August 24 taking the total tally to 770.
The Greater Hyderabad Municipal Corporation area reported 295 new cases